NAMIKI667 Cookie
A nutty, chocolatey cookie for your visit to Ginza.

Our signature NAMIKI667 Original Cookies are now available at NAMIKI667. Made with organic sugar and chock-full of nutty walnuts and bitter chocolate, these cookies have a unique, crunchy texture and flavorful aroma.

These cookies make great souvenirs for your visit to Ginza—how about a bag to take home for a leisurely tea time?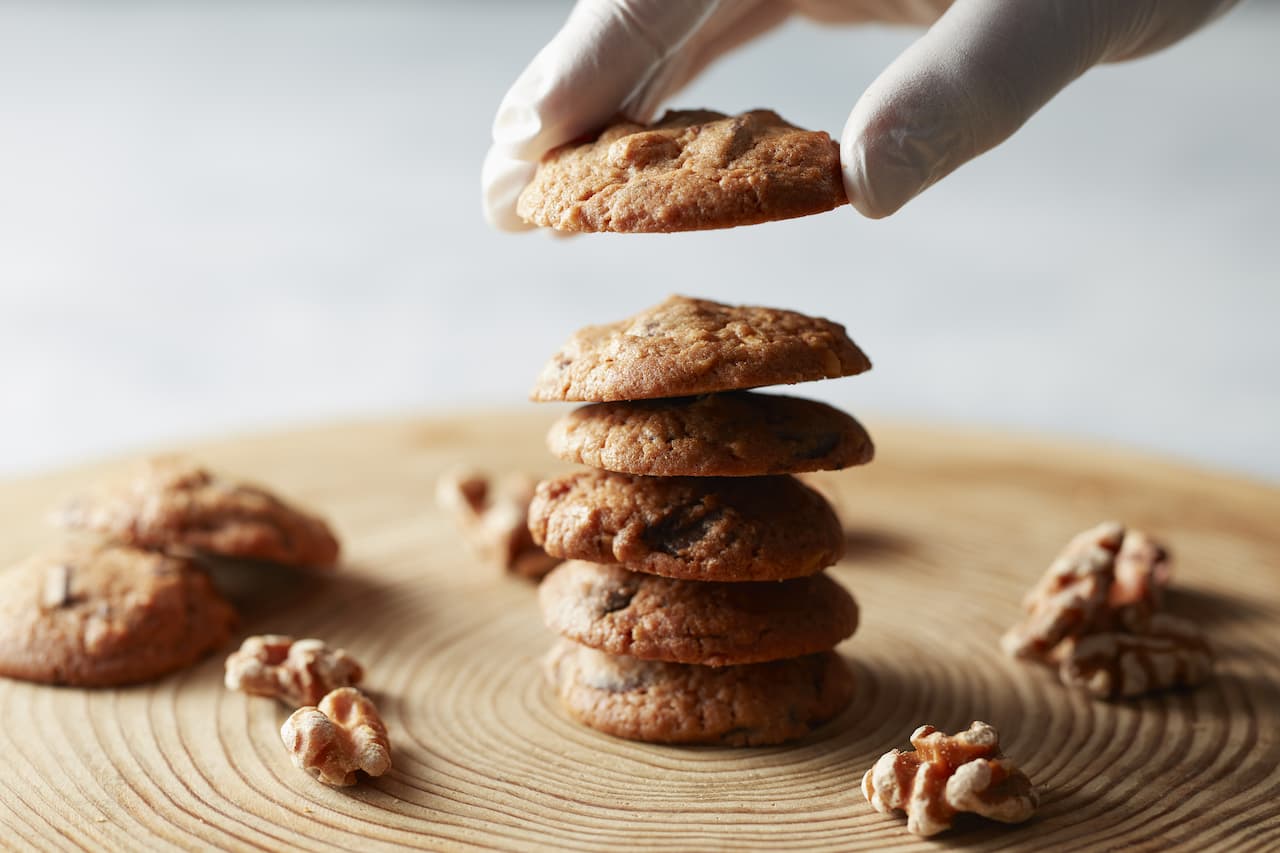 Price
Bag of 8 cookies ¥667 (¥720 including tax)

Available
Currently available at the NAMIKI667 Bar & Lounge

Time
11:00 AM – 9:00 PM

We do not accept advance reservations for these cookies. Please see your NAMIKI667 host to purchase.

Our Ginza Cream Puffs are also available for takeout!
For more details, please click here.