The Botanical Green Afternoon Tea will feature a "veggie first" theme, with a hearty salad as the main dish and green-colored sweets made with green tea, pistachios, green apples, and other ingredients. Some of the sweets are vegan, offering a healthy and ethical way to enjoy your afternoon tea.

Botanical Green Afternoon Tea
Enjoy a vibrant salad, seven different types of sweet treats in cool green colors, and free-flowing coffee and tea.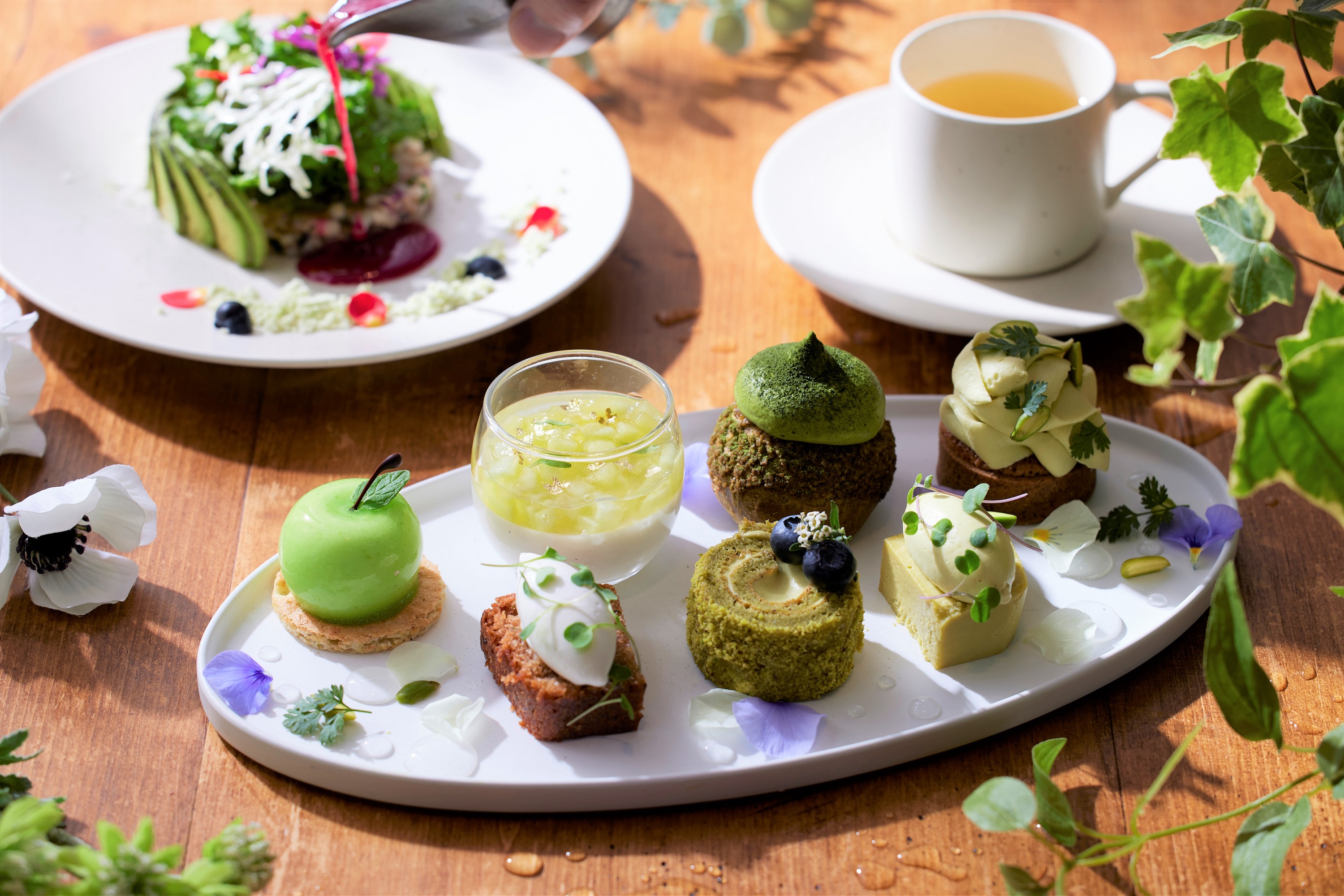 This salad is made with healthy yet filling superfoods such as quinoa, barley, avocado, and kale. Served with a brightly colored beet dressing, it will give you an invigorating boost to your afternoon.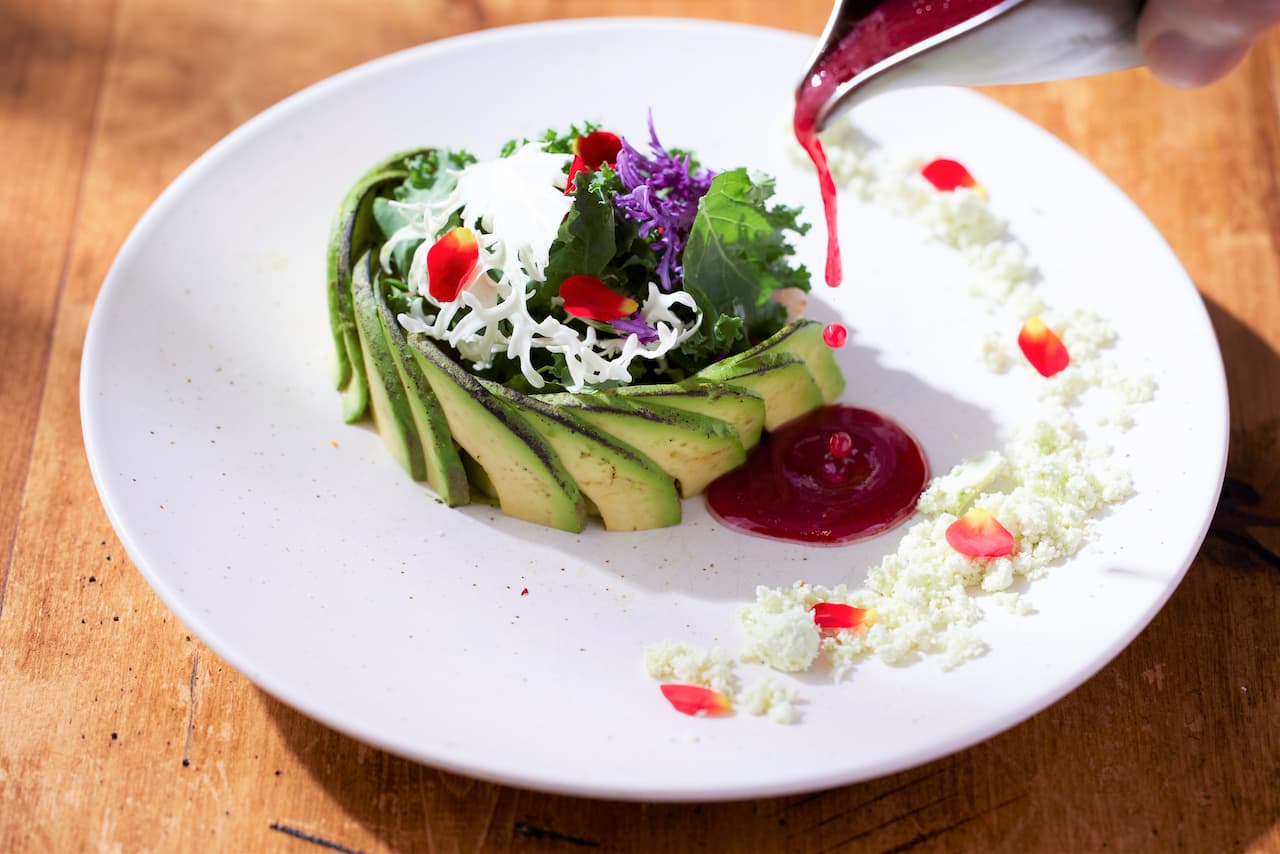 Botanical Green Sweet Afternoon Tea
Weekday-only Botanical Green Sweet Afternoon Tea will offer seven kinds of sweets.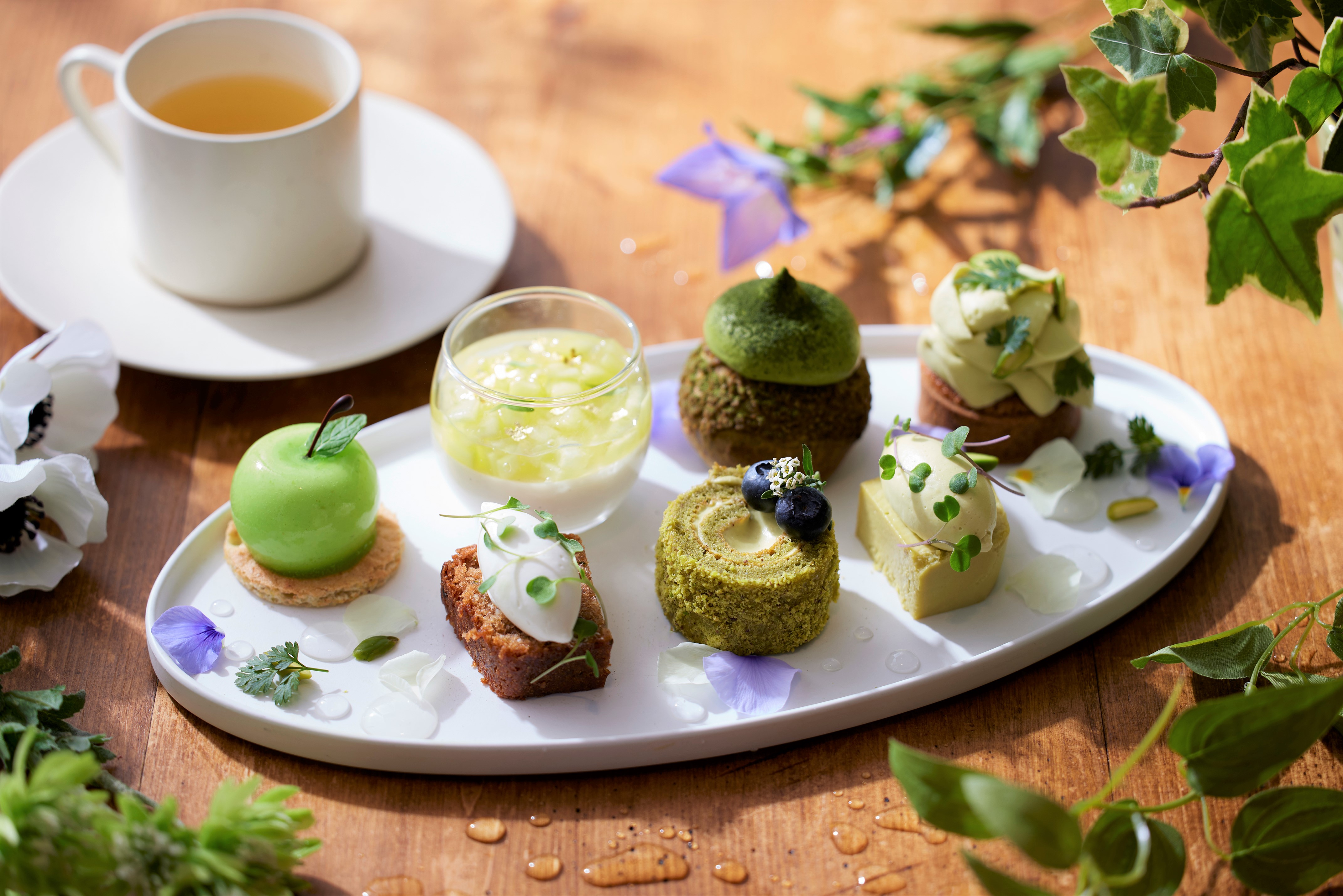 The crispy puff pastry dough is filled with a rich matcha custard, which gives the cream puff its unique bittersweet taste.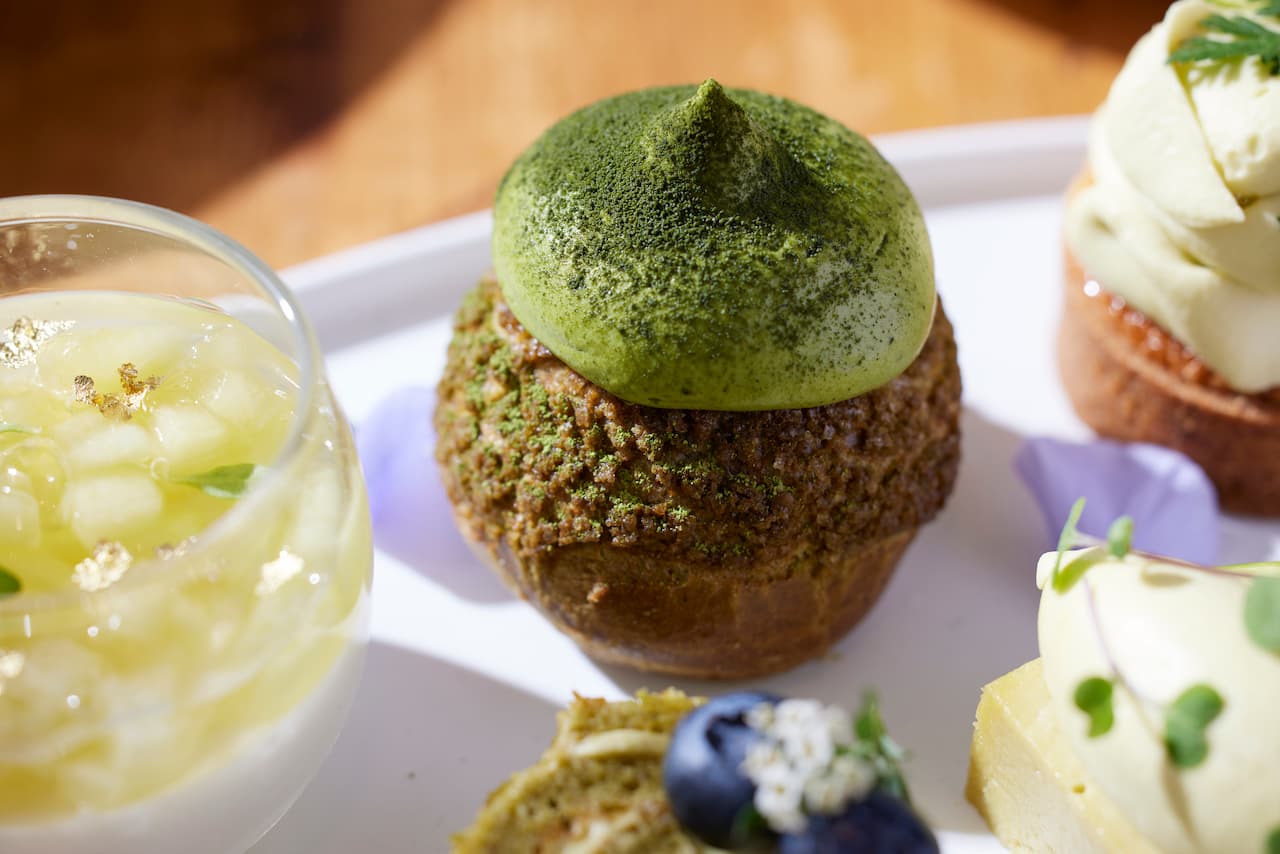 Green apple mousse is a mousse shaped like a green apple, filled with refreshing apple jelly with mint and cinnamon flavored pistachio duckwheat.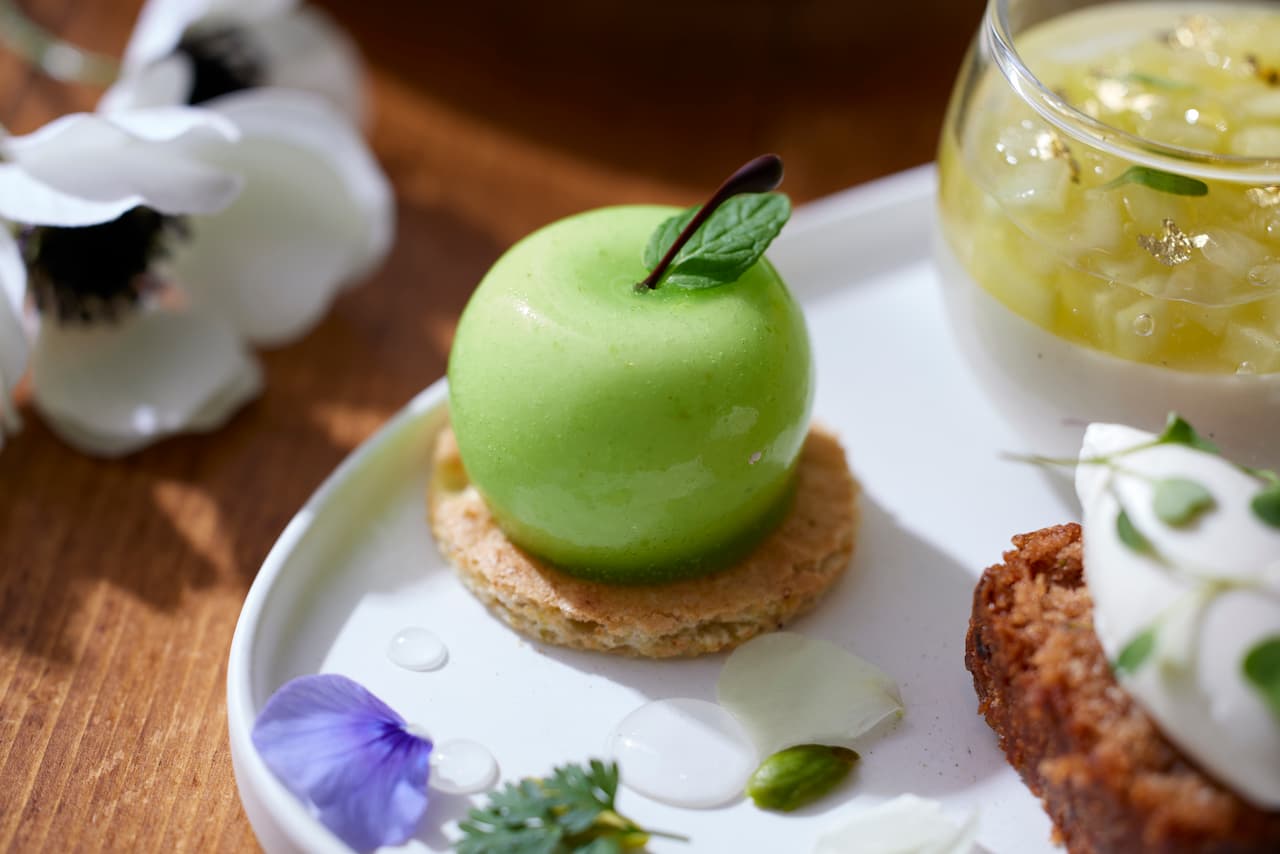 The pistachio tart is a moist and baked pistachio-based dough with cherries in the tart, topped with sweet and sour cherry jelly and rich pistachio cream.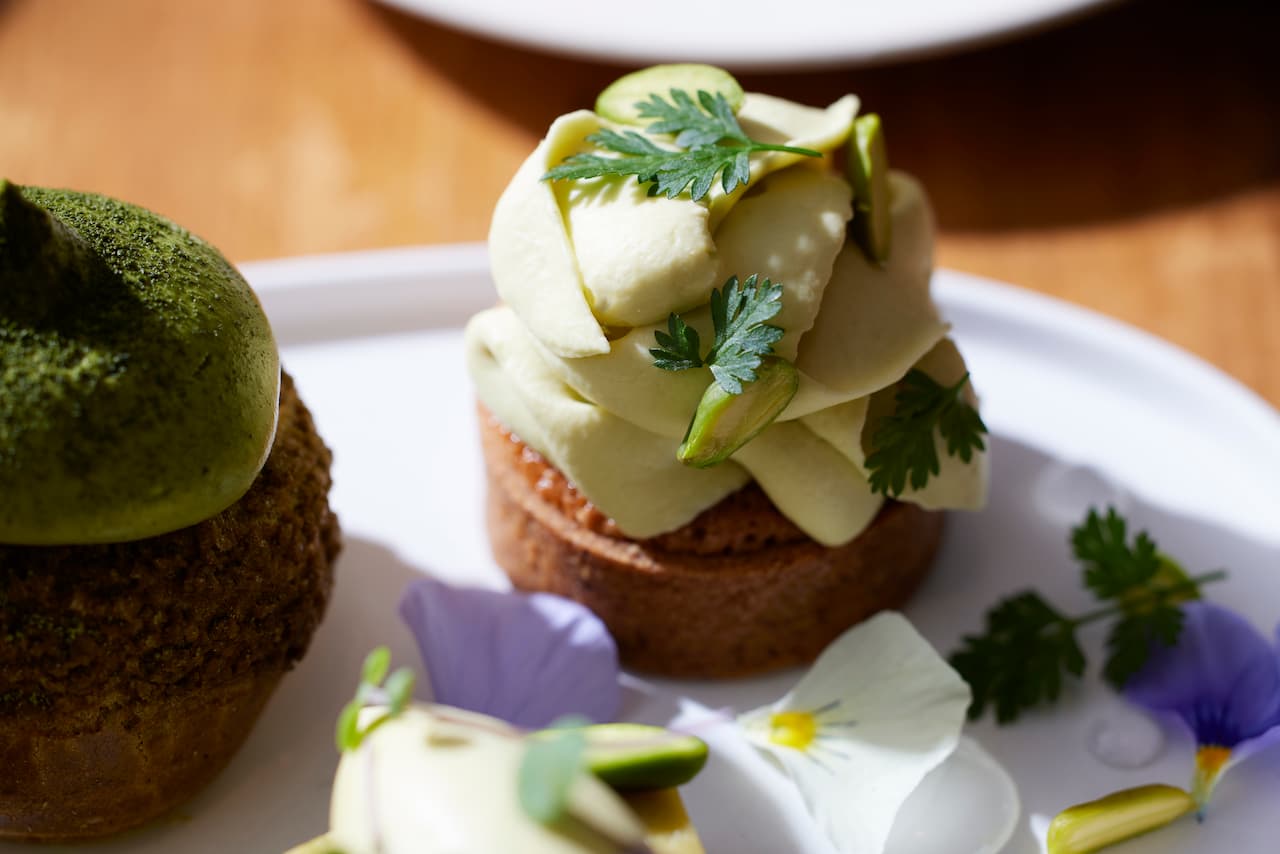 Vegan Panna Cotta Melon is a vegan panna cotta made with a coconut cream base.
The fresh melons sprinkled on the top adds texture and a refreshing taste.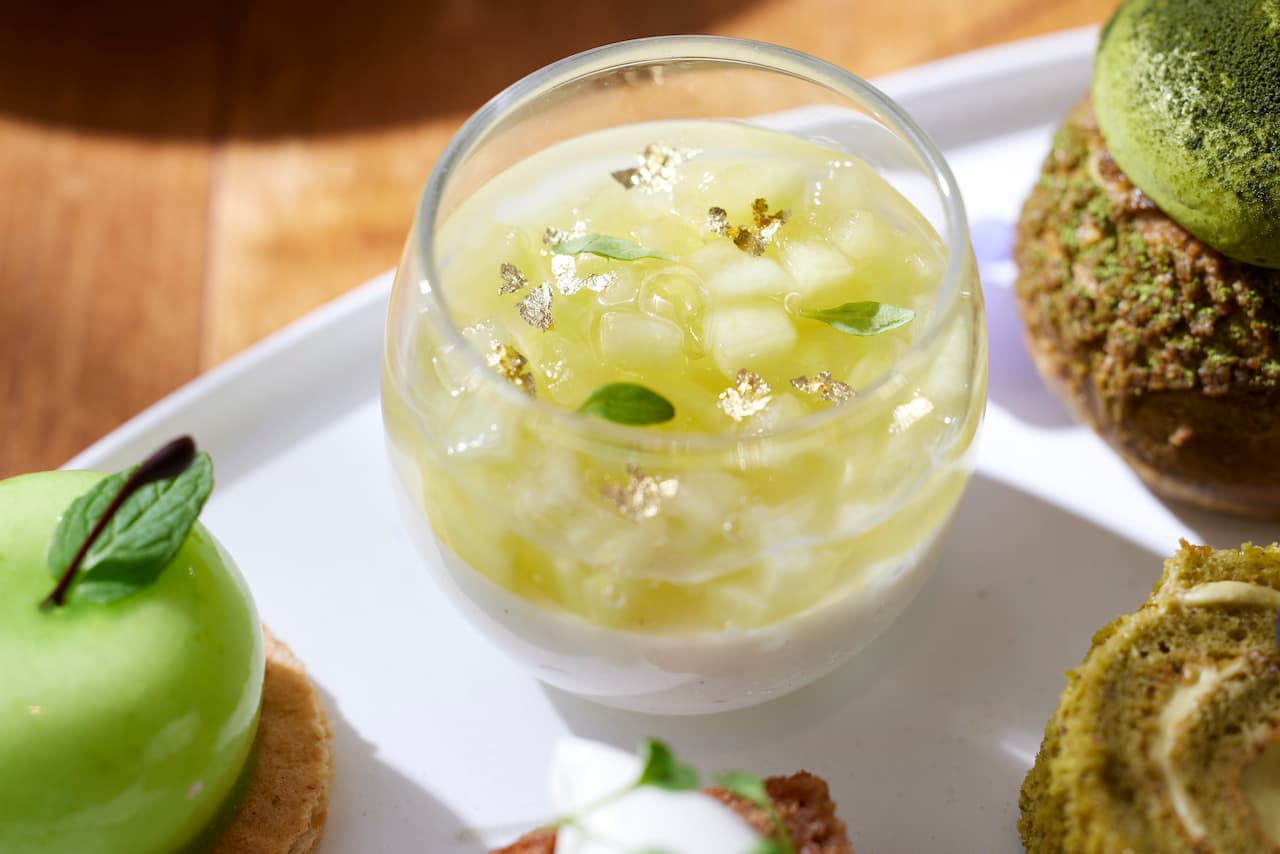 The Vegan Pistachio Roll is a vegan sweet made with pistachio powder dough, rich pistachio paste, and soy milk cream.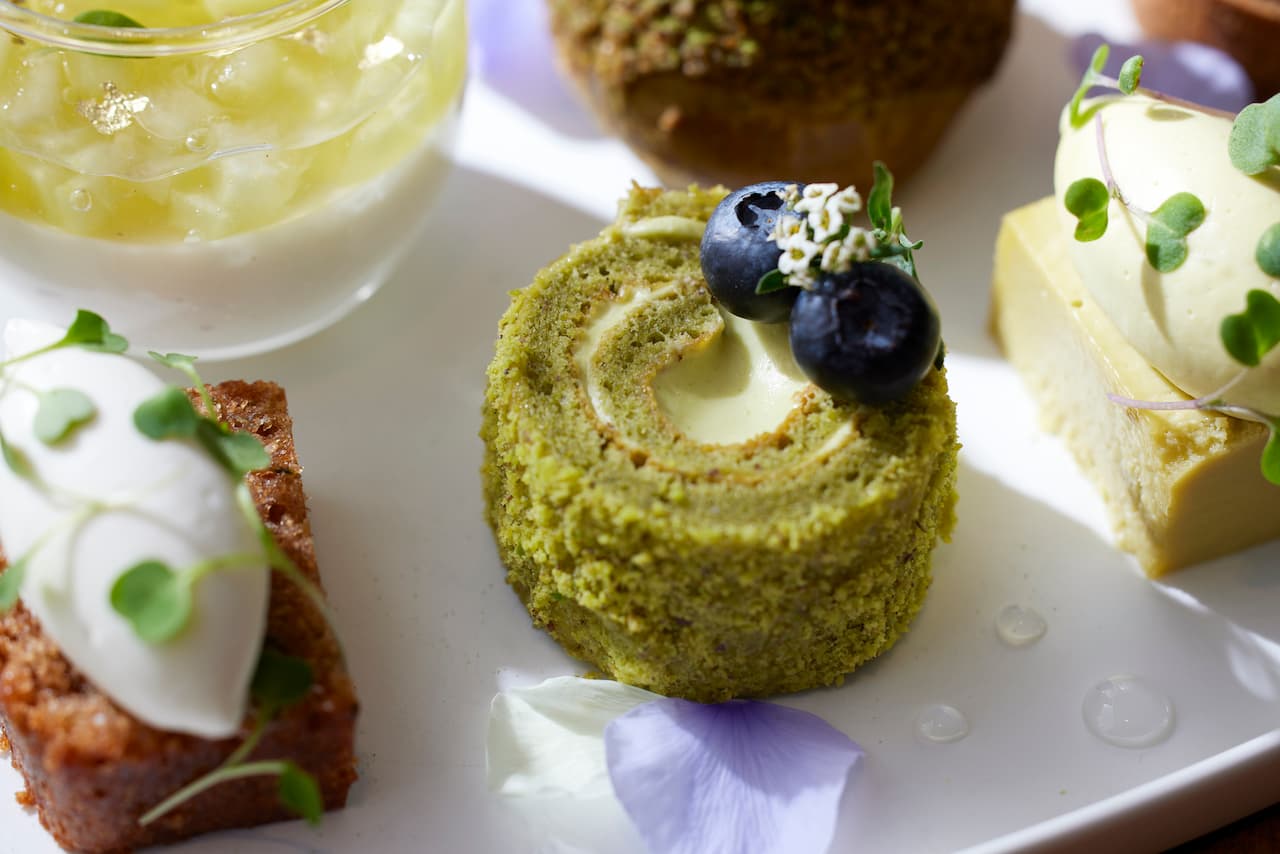 Pistachio Cheesecake is made with Hokkaido cream cheese, eggs and organic sugar pistachio paste.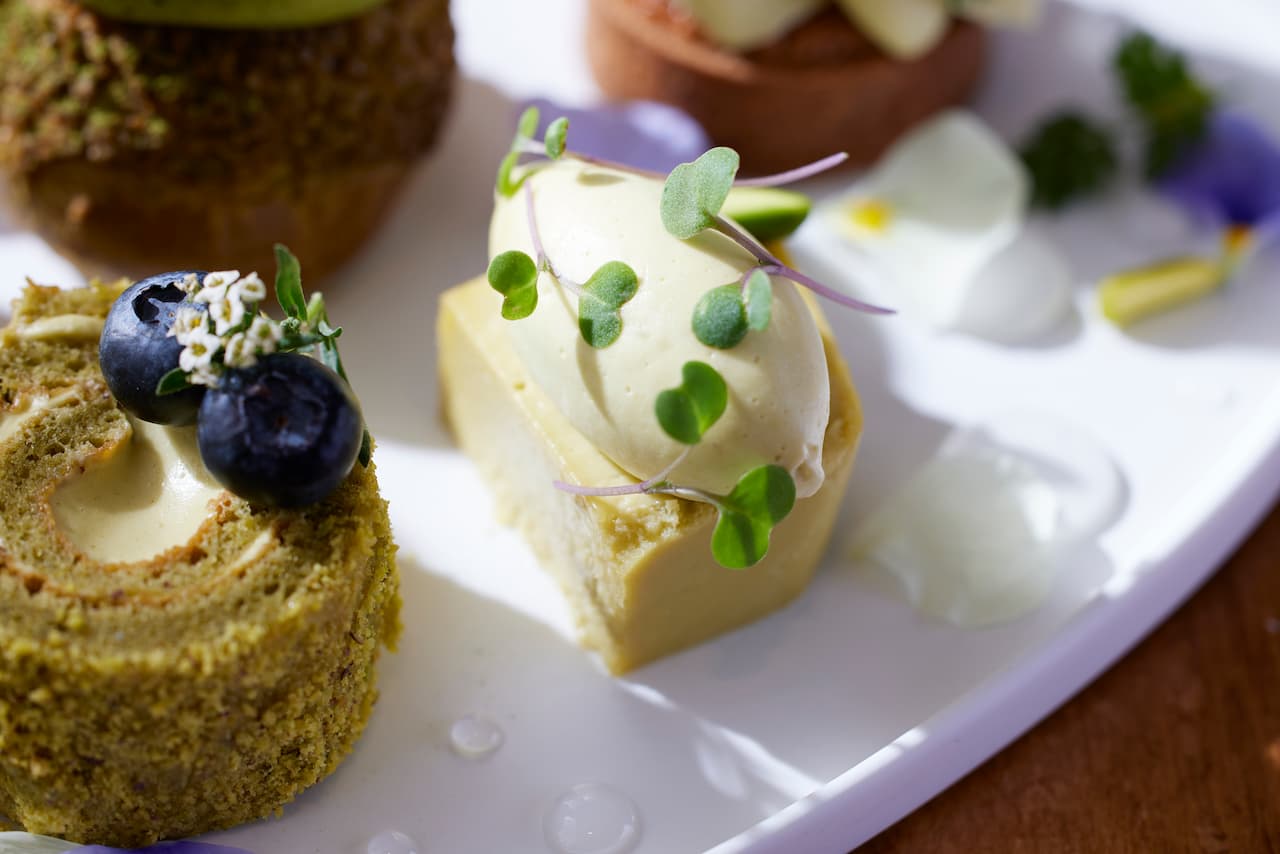 Zucchini Cake is a pound cake with plenty of zucchini and flavors so good, even children who don't like vegetables can enjoy.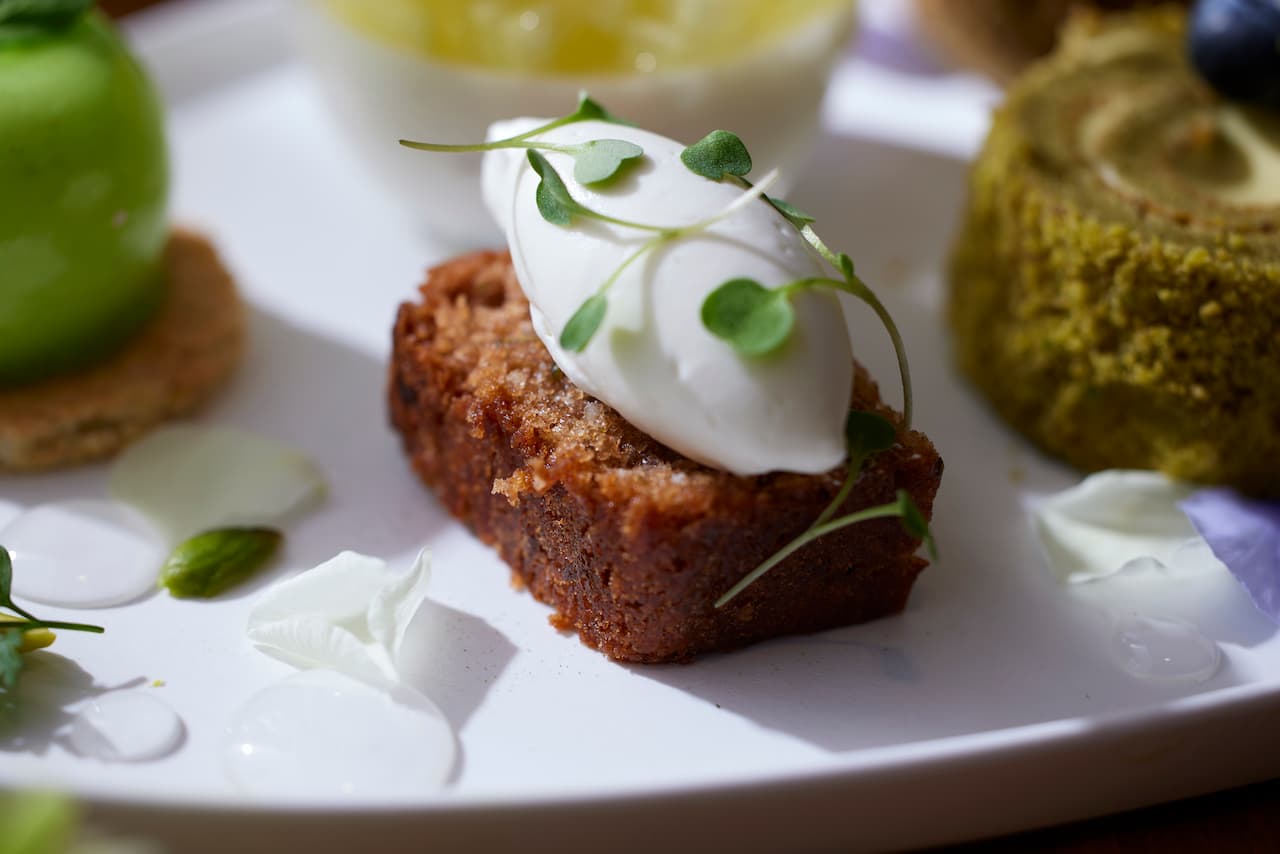 Menu
・Matcha green tea cream puffs
・Green apple mousse
・Pistachio Tart
・Vegan Panna Cotta Melon
・Vegan Pistachio Roll
・Pistachio Cheesecake
・Zucchini Cake
・Quinoa, barley, avocado green salad with beet dressing (Afternoon Tea Only)

Price
Botanical Green Afternoon Tea ¥4,800(¥5,280 including tax)
Botanical Green Sweet Afternoon Tea *Weekdays Only ¥3,300(¥3,630 including tax)

Available
Tuesday, May 9, 2023 - Friday, June 30, 2023
Time
12:00 PM – 3:30 PM ※3 hours/L.O. is 2.5 hours after reservation time