Enjoy an array of sweets filled with strawberries and cherry blossoms. Now serving Tokyo Sakura Afternoon Tea at Namiki 667!
Tokyo Sakura Afternoon Tea offers a modern afternoon tea featuring sweets inspired by Tokyo's cherry blossoms and an abundance of seasonal strawberries.

Tokyo Sakura Afternoon Tea
Enjoy seven kinds of sweets, three kinds of savory snacks and free-flowing coffee and tea.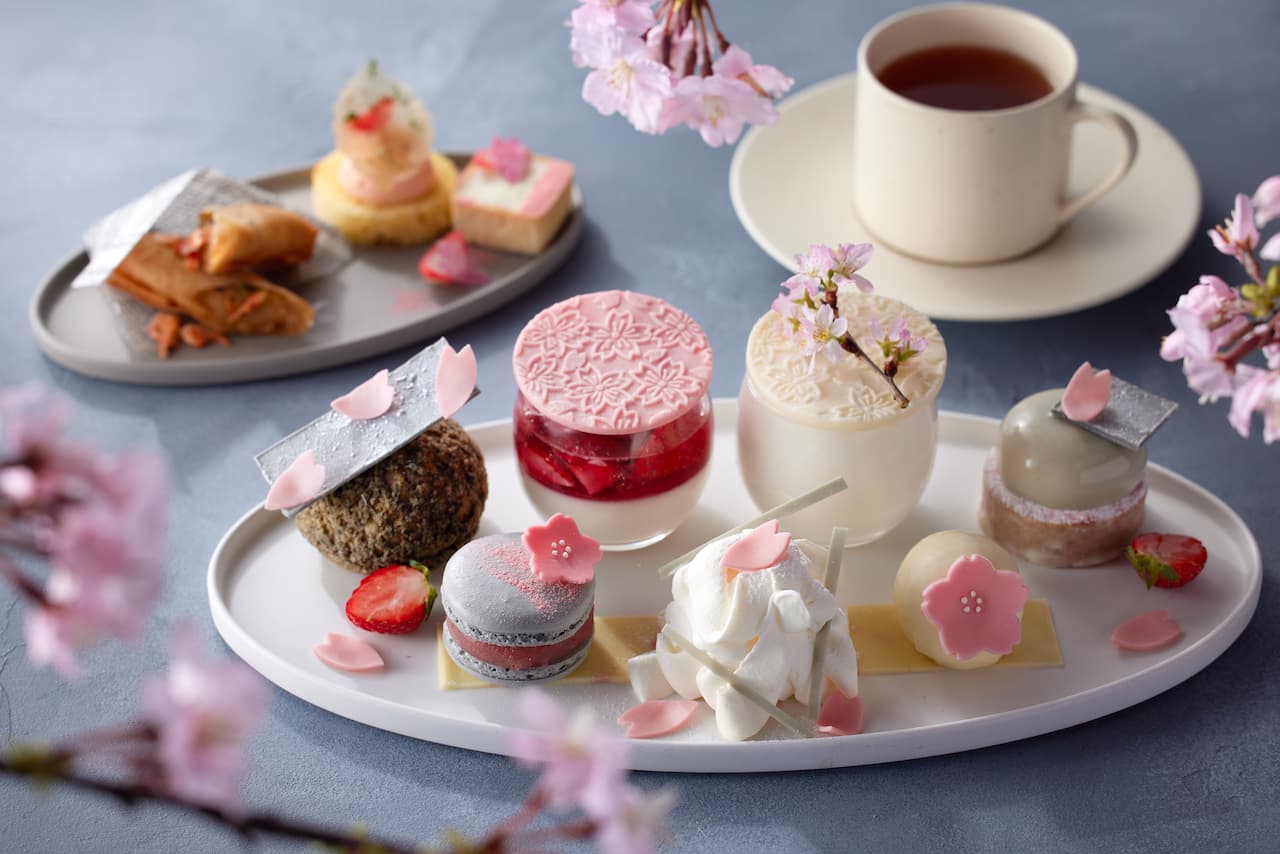 In the savory section, we introduce the Sakura Shrimp Spring Rolls, which are deep fried crispy spring rolls that have potatoes tossed with seasonal sakura shrimp sauce inside.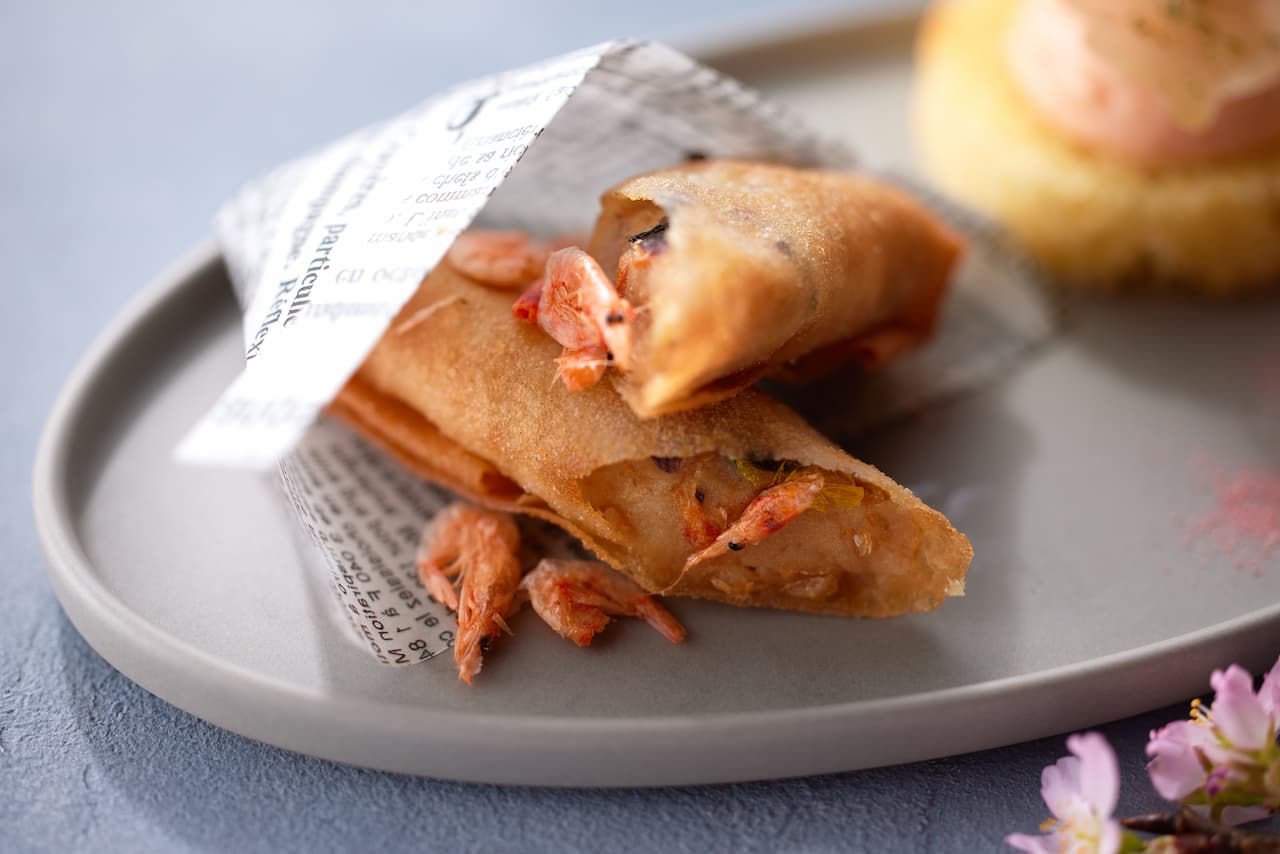 Beef Ragout and Lily Root Parmentier is a springtime take on the classic parmentier dish made with potatoes, with tender braised beef in red wine and lilies that have acquired a sweetness over the winter.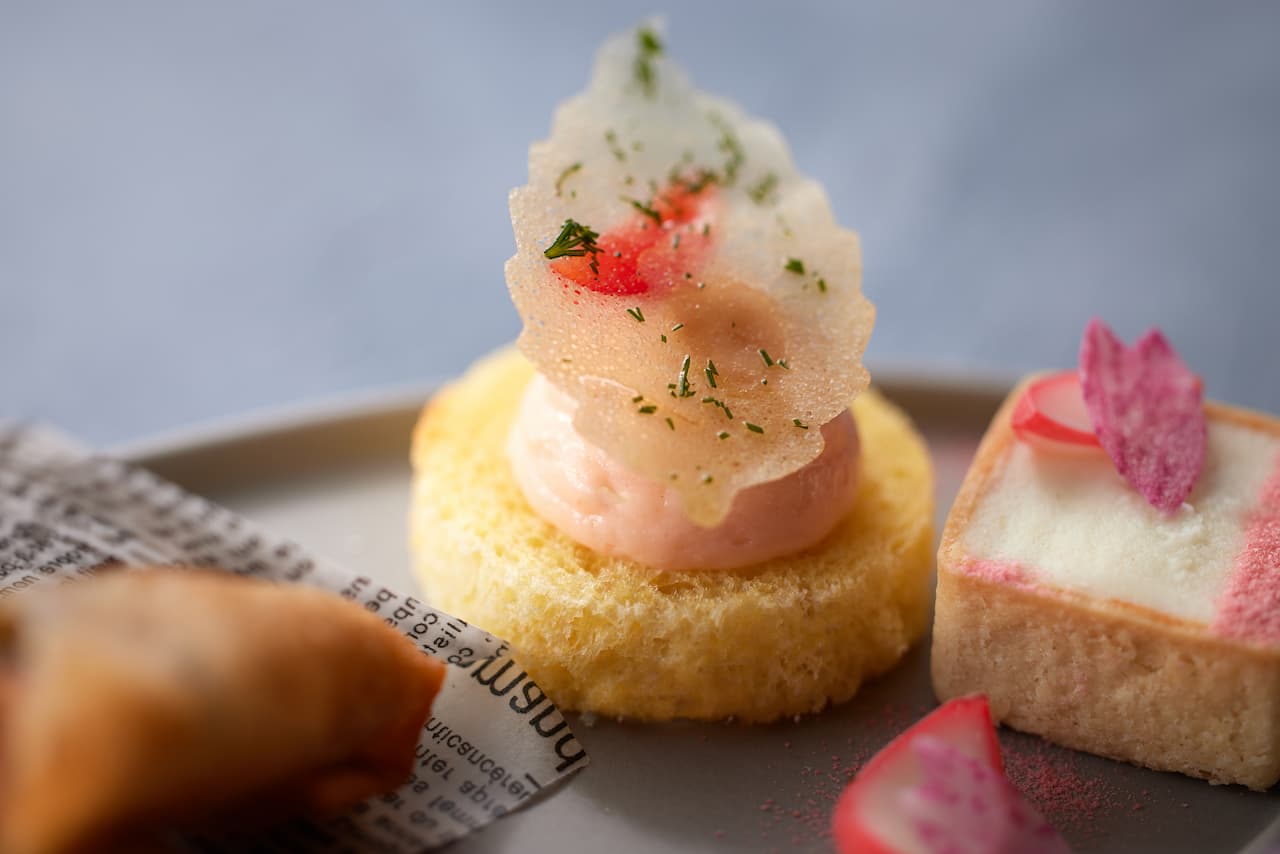 The Salmon Mousse and Dill Brioche Open Sandwich is an open sandwich on a rich butter brioche with salmon mousse and cherry-flavored dill tuiles.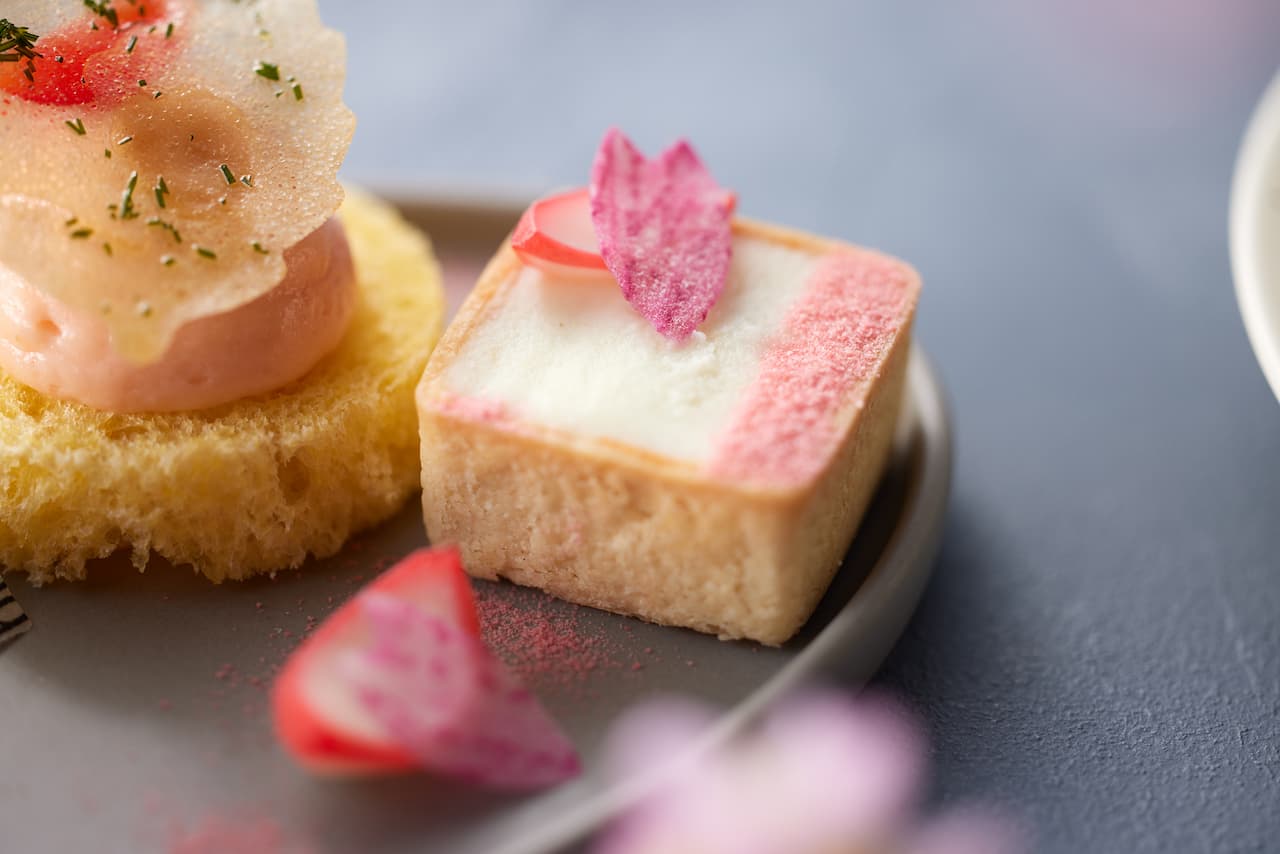 Tokyo Sakura Sweet Afternoon Tea
The weekday-only Sweet Afternoon Tea offers seven kinds of sweets. Treat yourself to a delectable moment enjoying the enchanting spring mood at Hyatt Centric Ginza Tokyo's Afternoon Tea.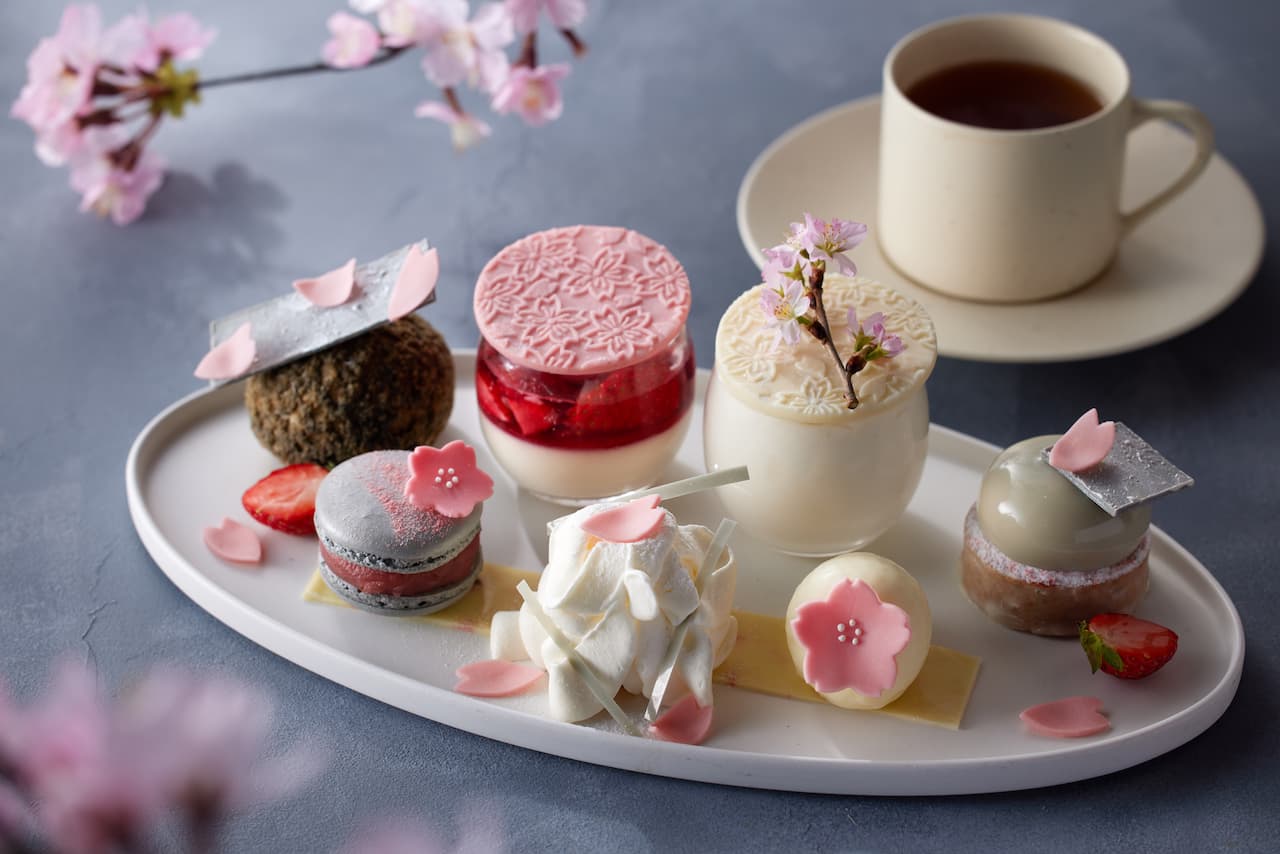 Strawberry Cherry Puff Pastry is a crispy gray puff pastry filled with cherry strawberry custard.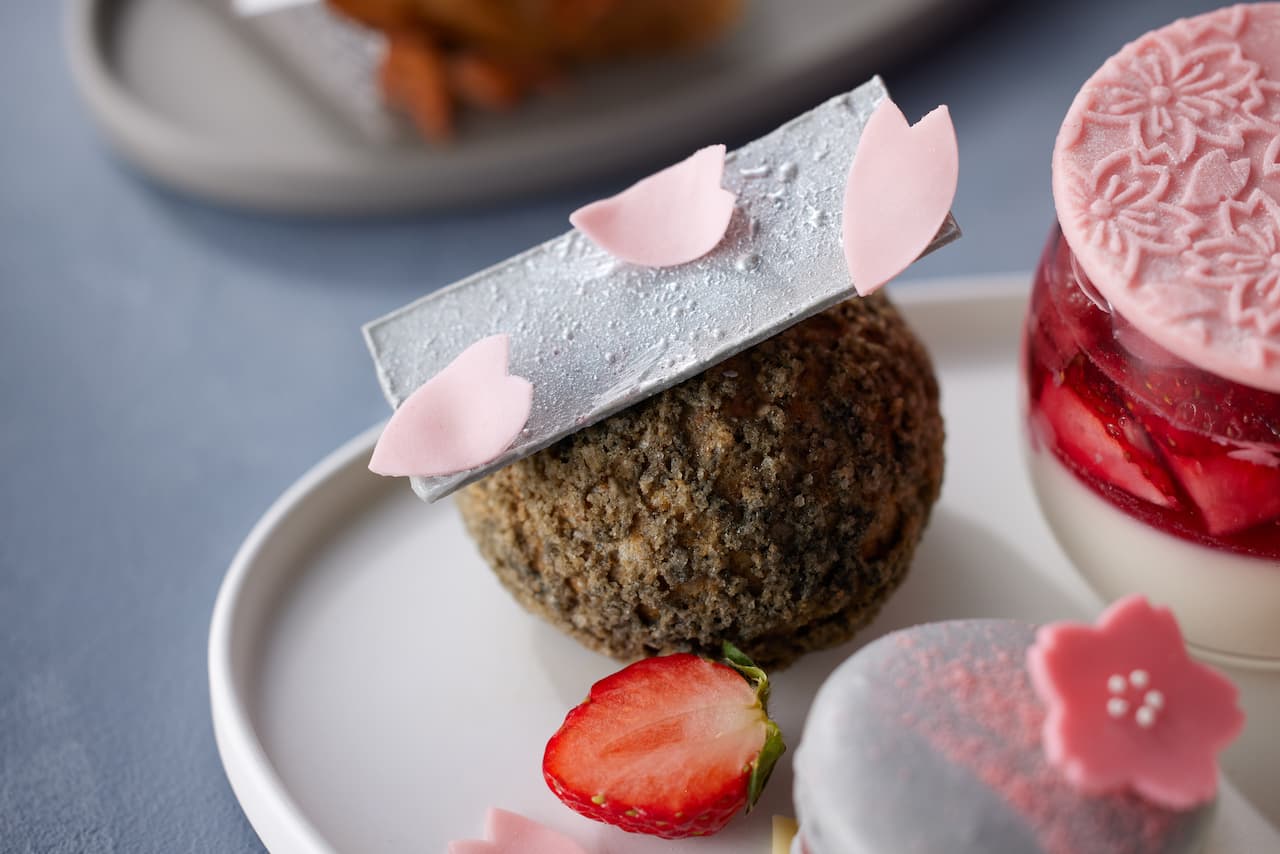 Cherry Panna Cotta with Strawberry Sorbet is a panna cotta made with salted cherry blossoms and tonka beans, topped with cherry jelly and fresh strawberries, and a final touch of strawberry sorbet.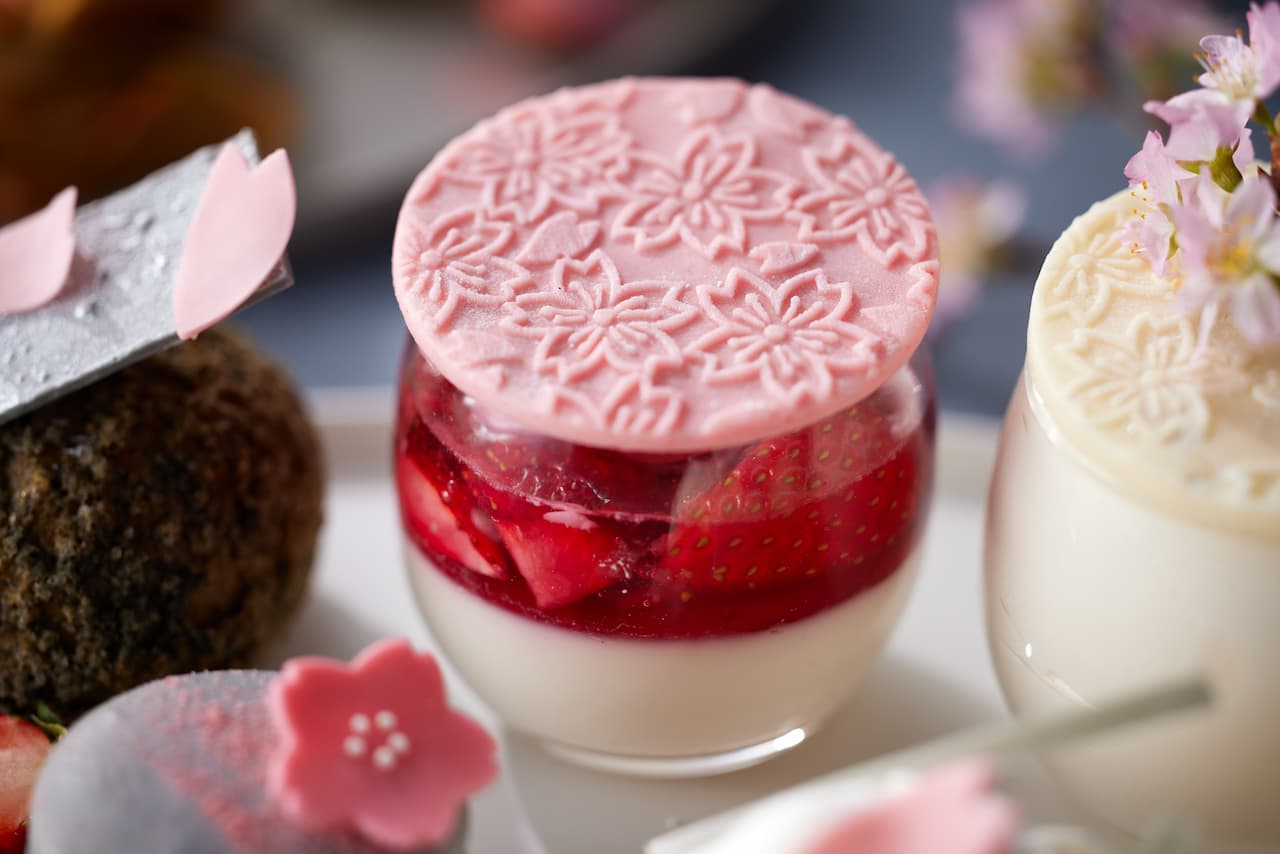 Strawberry Shortcake is a moist sponge cake baked with organic sugar, lightly salted cherry blossom petals, organic vanilla syrup, served with a generous glass of strawberries and Hokkaido whipped cream.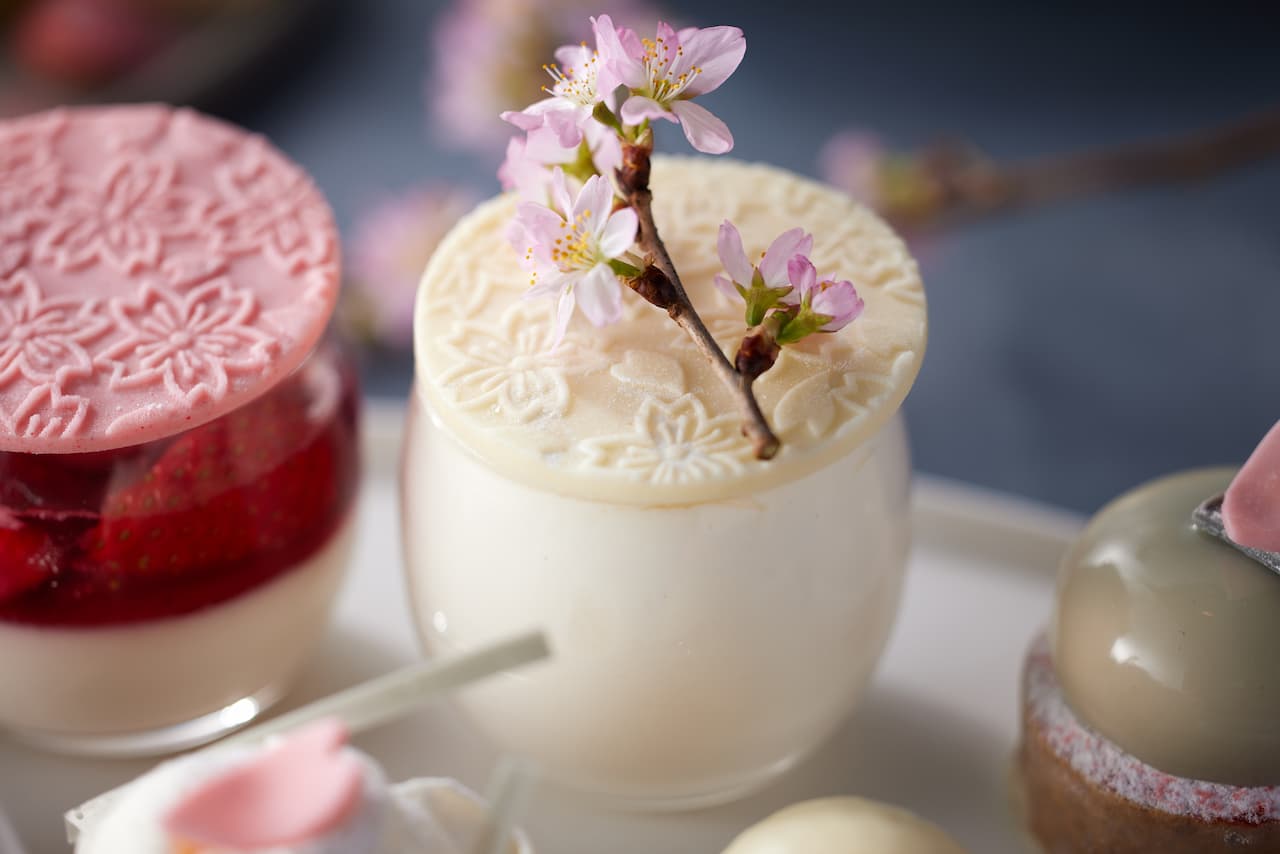 The Tea Mousse and Cherry Strawberry Tart is a crispy tart dough coated with white chocolate and filled with kirsch-dipped sponge cake and strawberry and raspberry compote. This luxurious tart is topped with black tea mousse and strawberry and cherry jelly.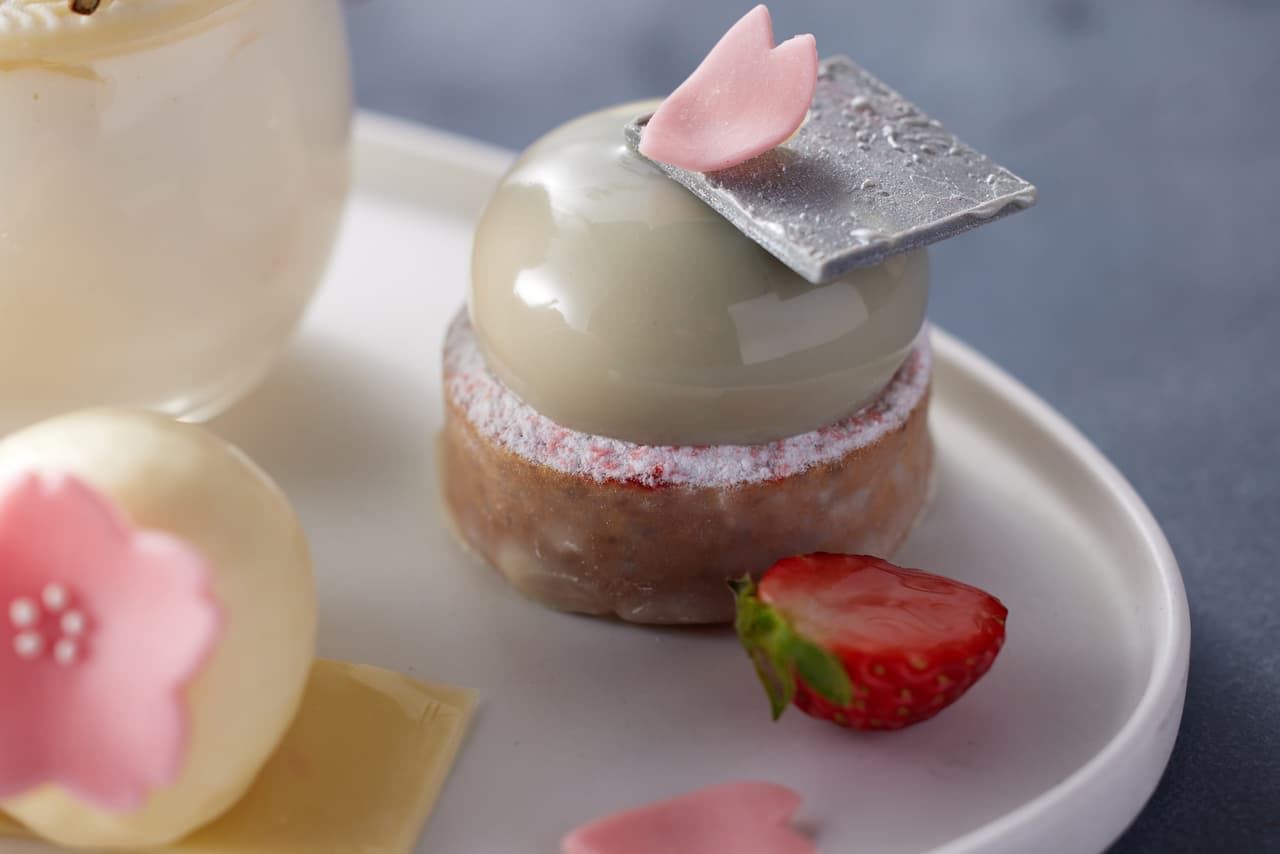 Tonka bean and cherry blossom strawberry mousse is a sponge dough accented with salted cherry blossoms, strawberry jelly, strawberry mousse mixed with aromatic tonka beans, with a coat of white chocolate mixed with bamboo charcoal. The mousse is topped with chocolate resembling cherry blossom petals, and can be cut open to reveal a beautiful cross-section inside.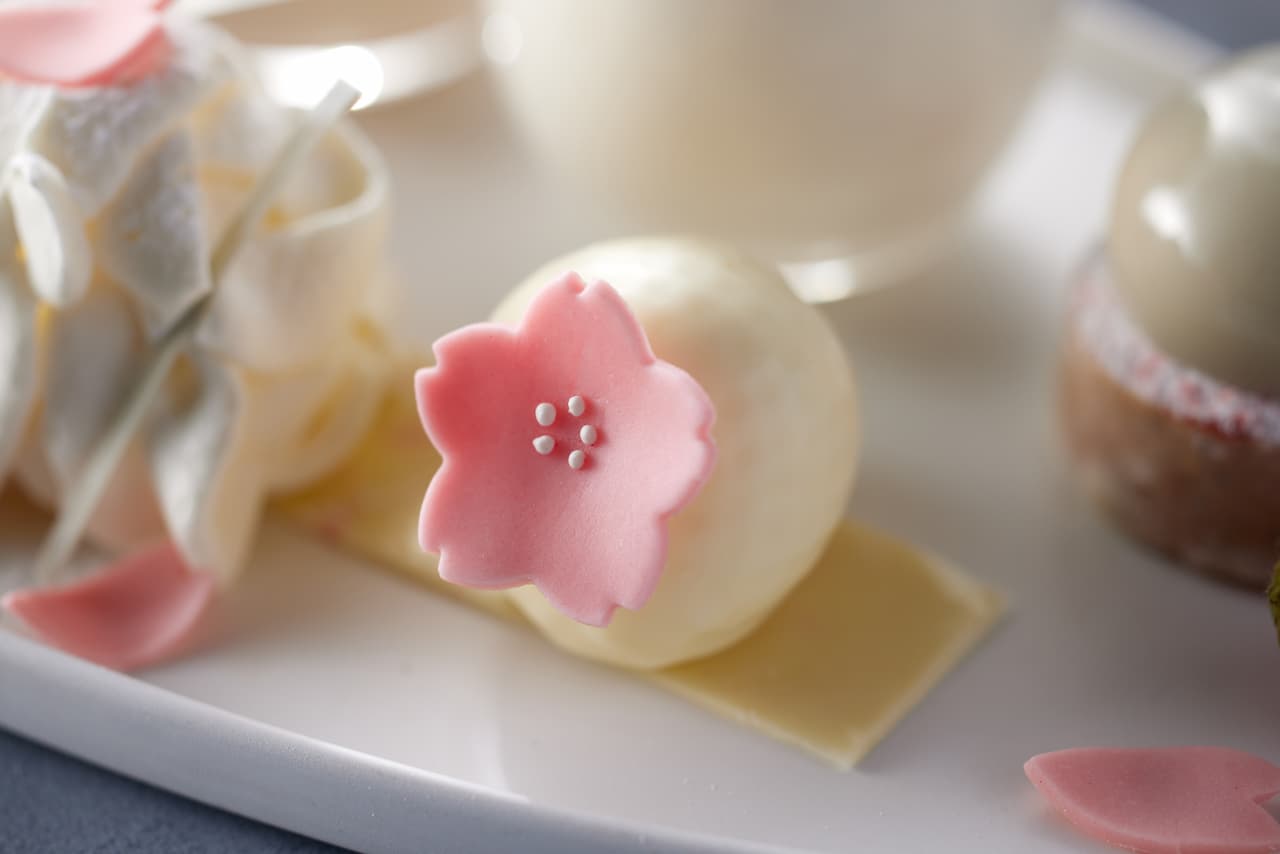 Sakura Montblanc is strawberry compote and beef skin wrapped in Japanese chestnut cream, with a generous dollop of cherry whipped cream. Topped with chocolate shaped like cherry blossom petals, that look as though they have gently fallen on the sweet dessert.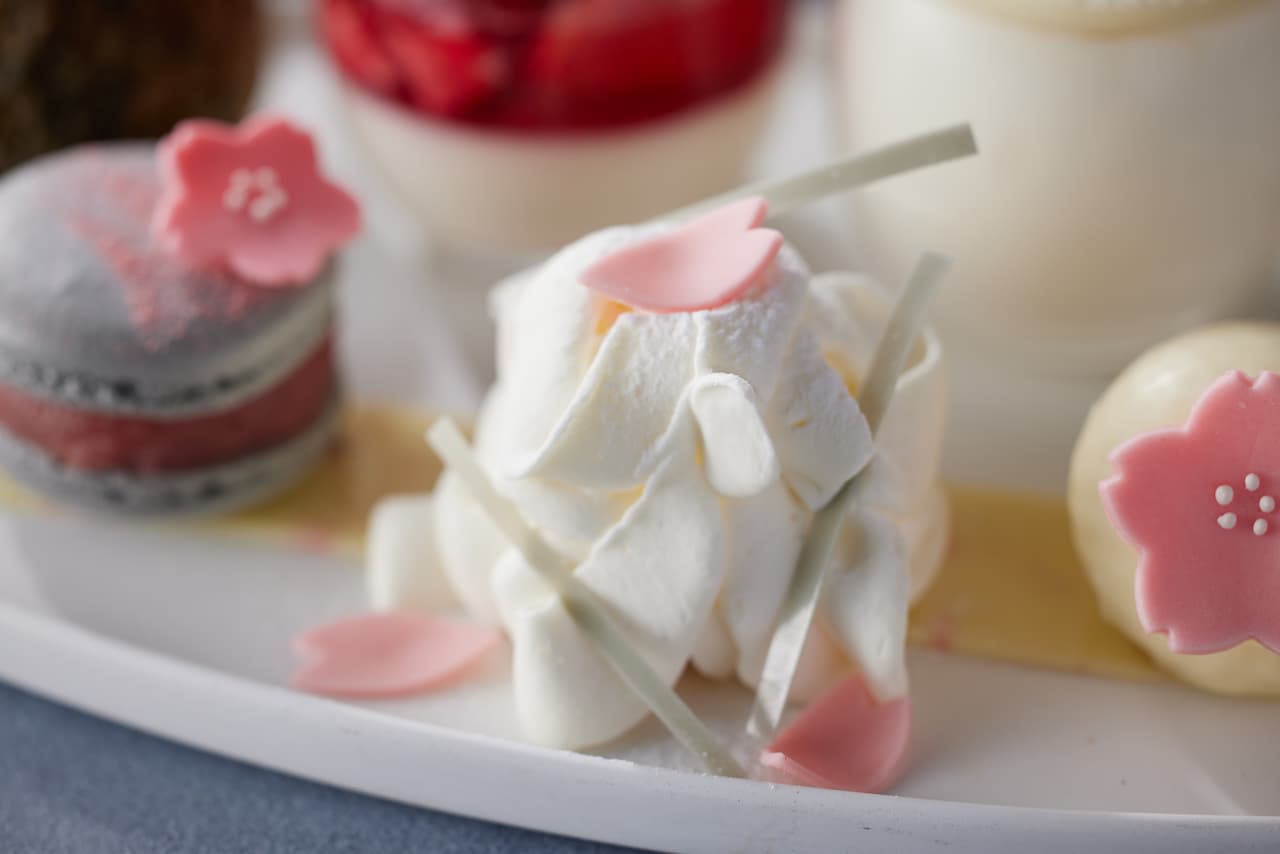 Cherry bean paste and strawberry macaroon is a baked macaroon mixed with bamboo charcoal, containing strawberry jam and cherry bean paste. The mild taste of cherry blossoms and the sweet and sour taste of strawberries burst together in this sweet sandwich.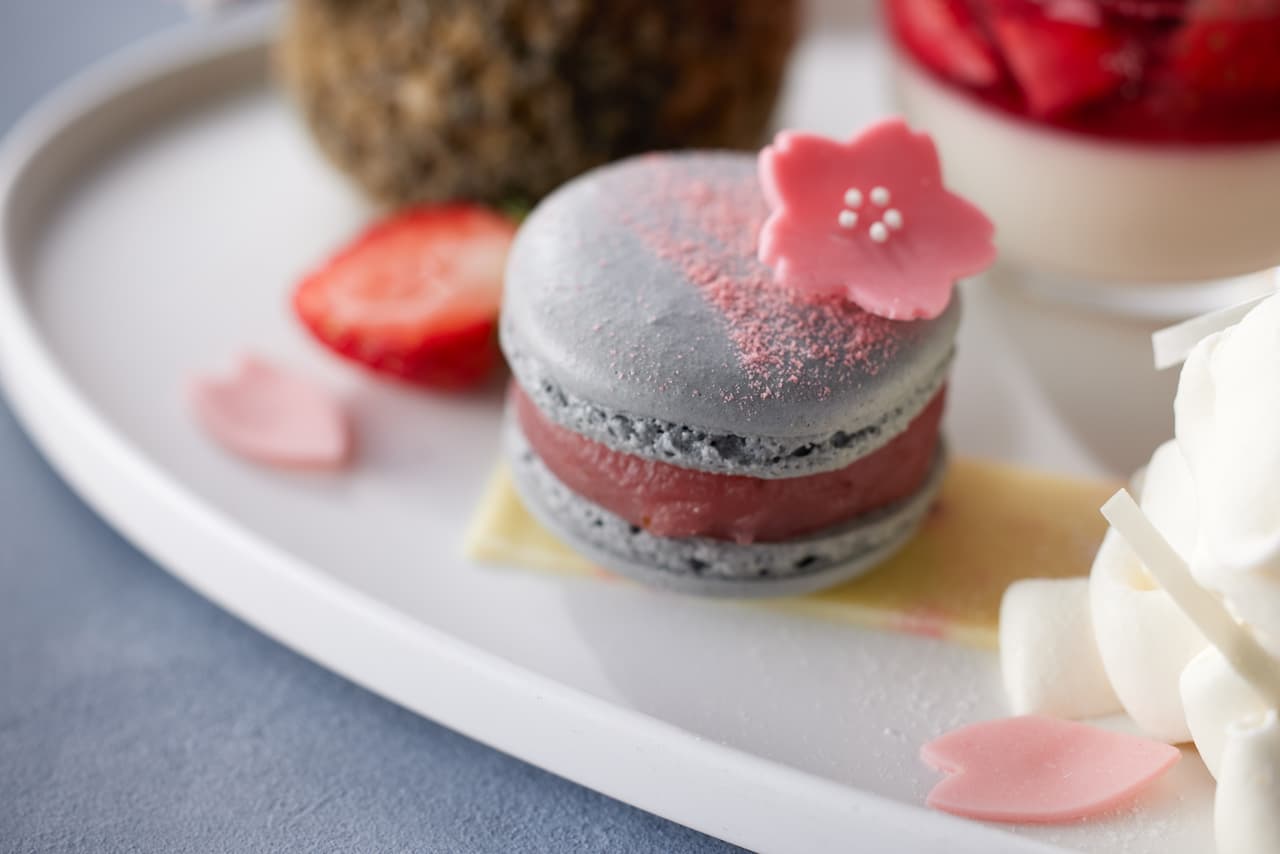 Menu
・Sakura Strawberry Shortcake
・Tonka Bean and Sakura Strawberry Mousse
・Sakura Bean Paste and Strawberry Macaroon
・Sakura Mont Blanc
・Strawberry Sakura Cream Puff
・Sakura Panna Cotta, Strawberry Sorbet
・Tea Mousse and Sakura Strawberry Tart
・Sakura Shrimp Spring Roll (Afternoon Tea Only)
・Beef Ragu and Lily Bulb Parmentier (Afternoon Tea Only)
・Salmon Mousse and Dill Brioche, Open Sandwich (Afternoon Tea Only)
Price
Tokyo Sakura Afternoon Tea ¥4,800(¥5,280 including tax)
Tokyo Sakura Sweet Afternoon Tea *Weekdays Only ¥3,300(¥3,630 including tax)
Available
Wednesday, March 1, 2023 - Monday, May 8, 2023
Time
12:00 PM – 15:30 PM ※3 hours/L.O. is 2.5 hours after reservation time