Organic Sugar and Seasonal Strawberries! American Retro-style Afternoon Tea with the aroma of strawberries!
Strawberry Pop Afternoon Tea features an abundance of seasonal strawberries sweetened with organic sugar in a retro American style.
Strawberry Pop Afternoon Tea
You can enjoy 7 kinds of strawberry sweets, 2 kinds of savories, and as much coffee and tea as you like.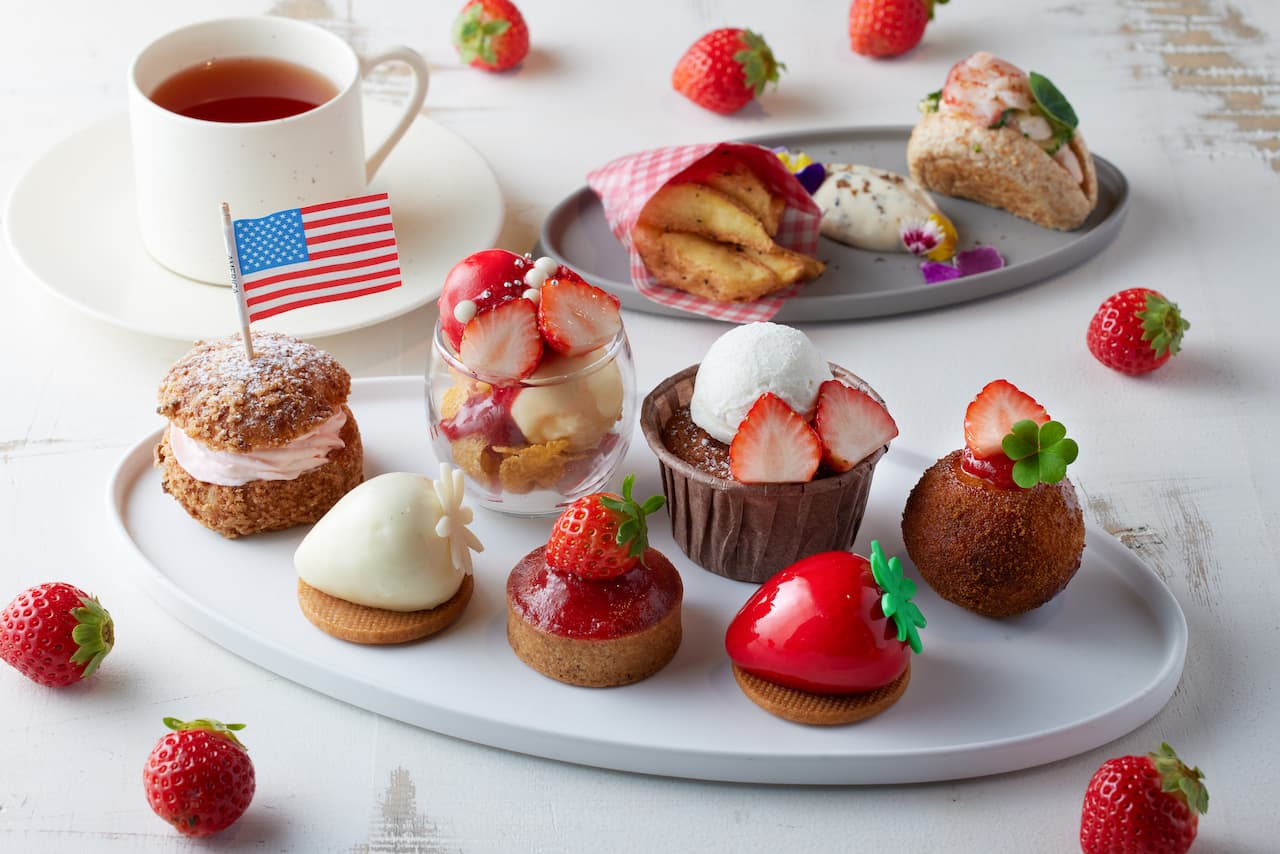 For the savory offering, the American Potato Truffle Dip is made by deep frying potato wedges with an aromatic truffle flavor. The truffle mayonnaise on the side heightens the truffle flavor and scent.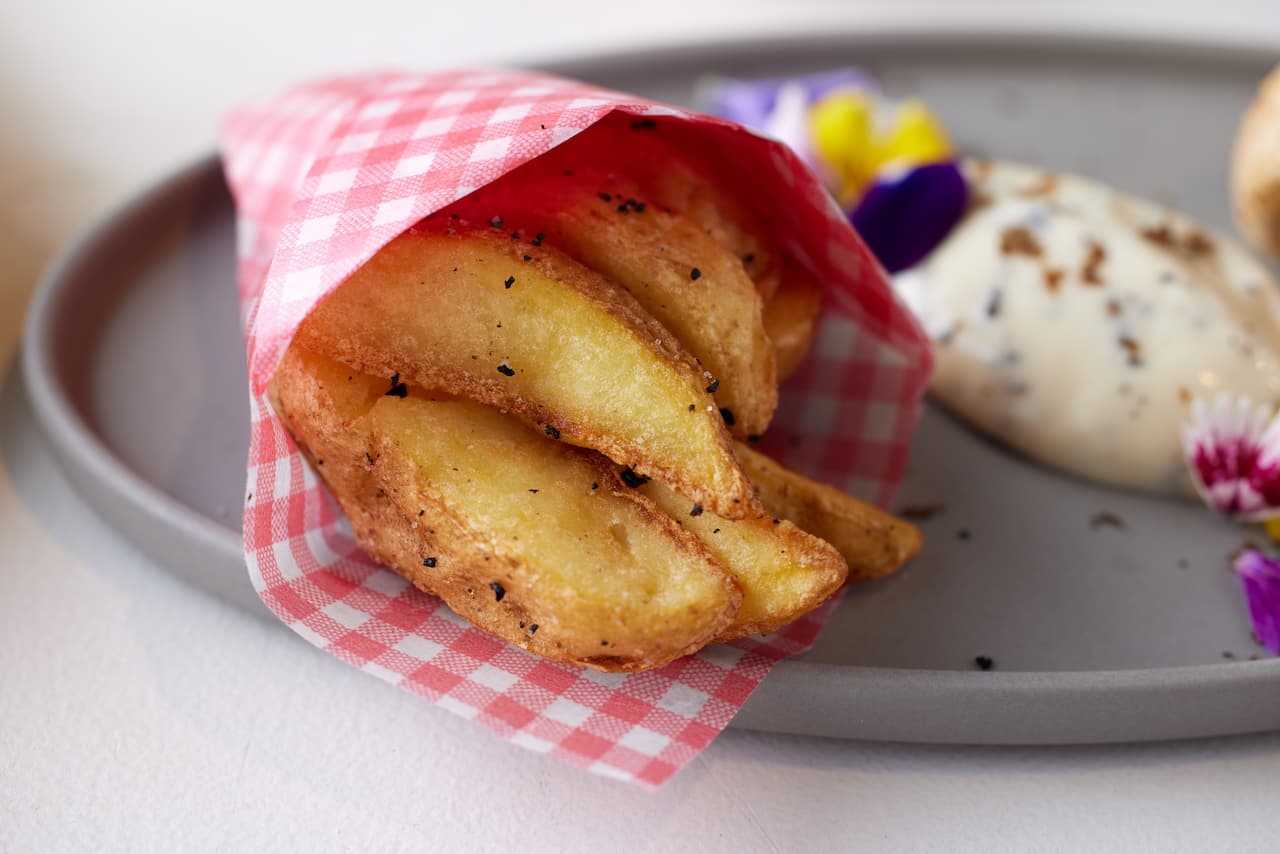 The lobster roll sandwich is an American gem, with lobster spiced with Americaine sauce and a Cajun spice mix. The generous amount of small shrimp inside the roll highlights a different texture and additional flavor to enjoy.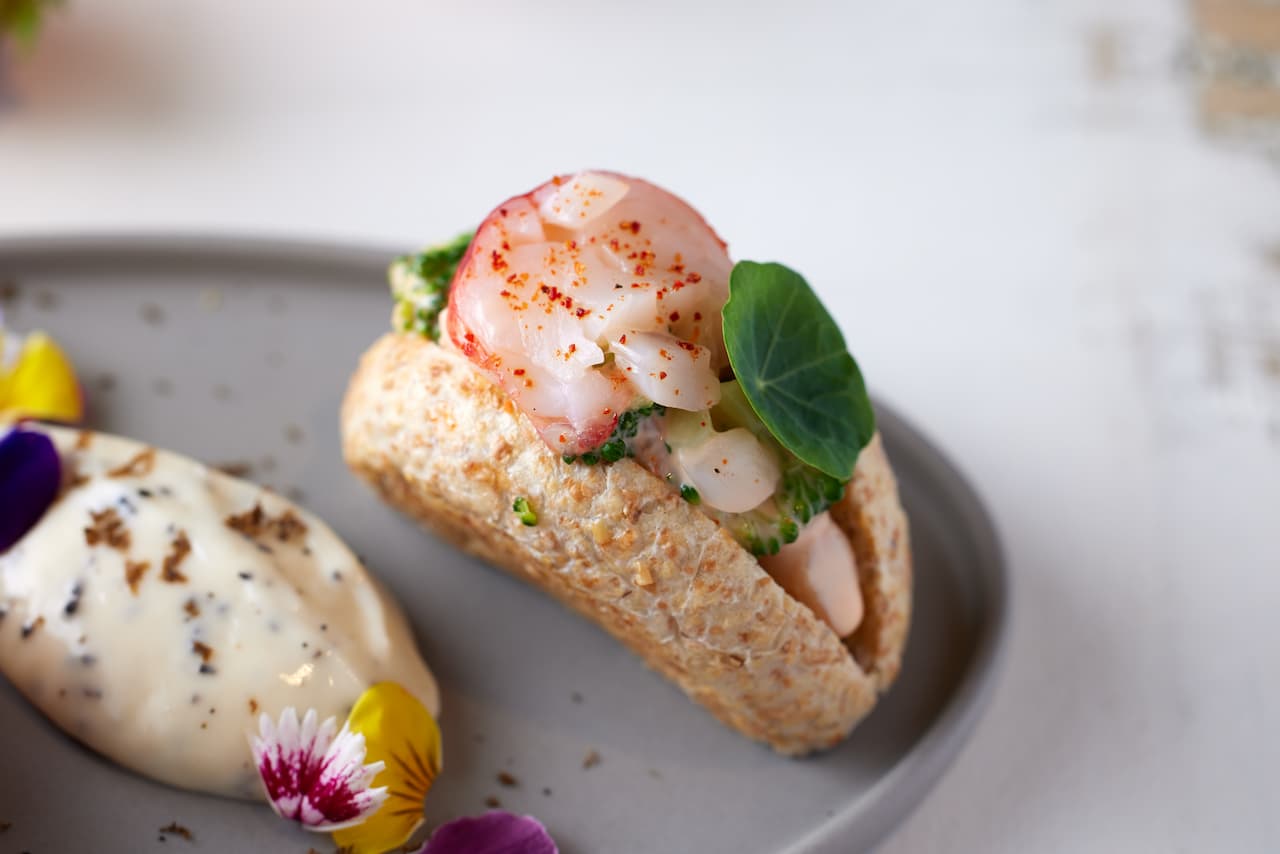 Sweet Afternoon Tea
Weekday-only Sweet Afternoon Tea offers seven kinds of sweets.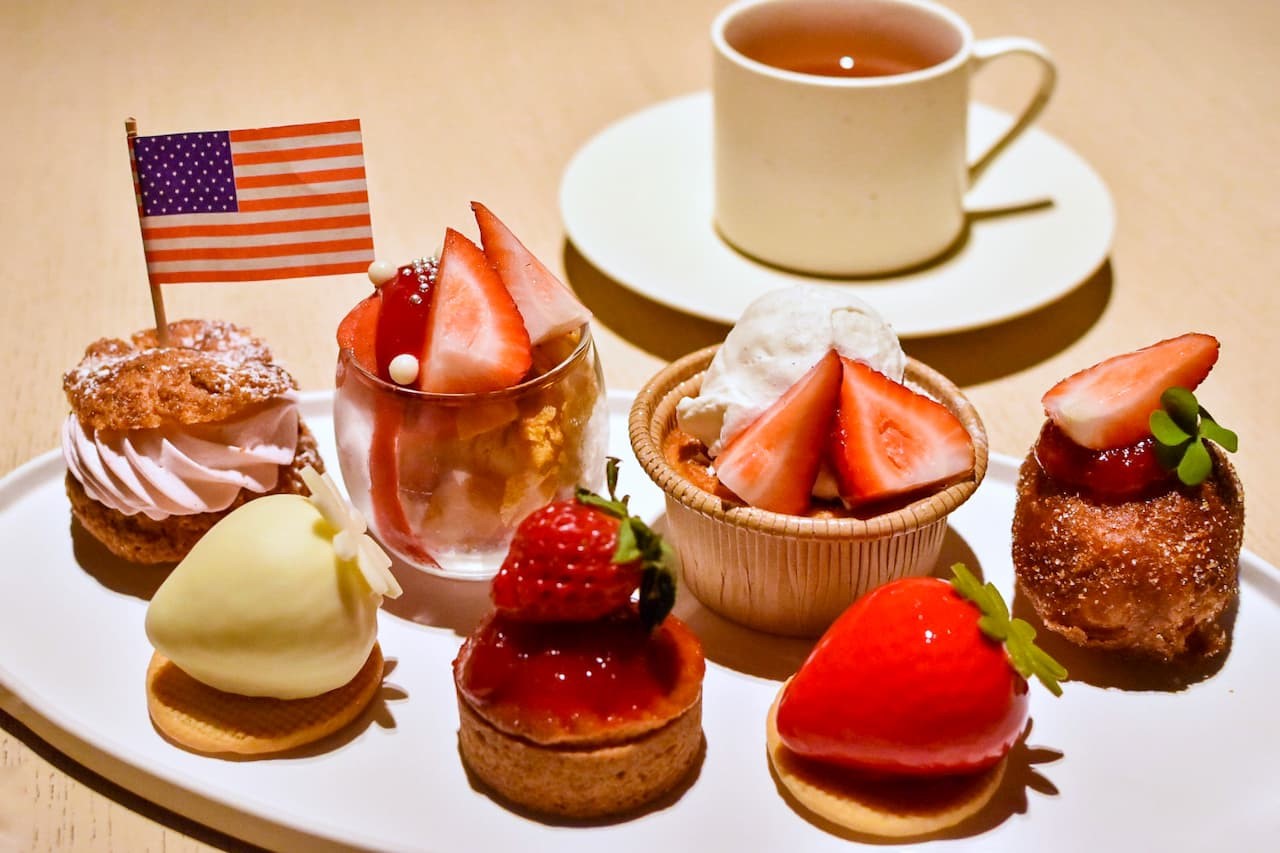 Strawberry Cream Puffs are crispy baked puff pastry filled with organic vanilla bean custard cream sweetened with organic sugar, strawberries, and strawberry-flavored whipped cream.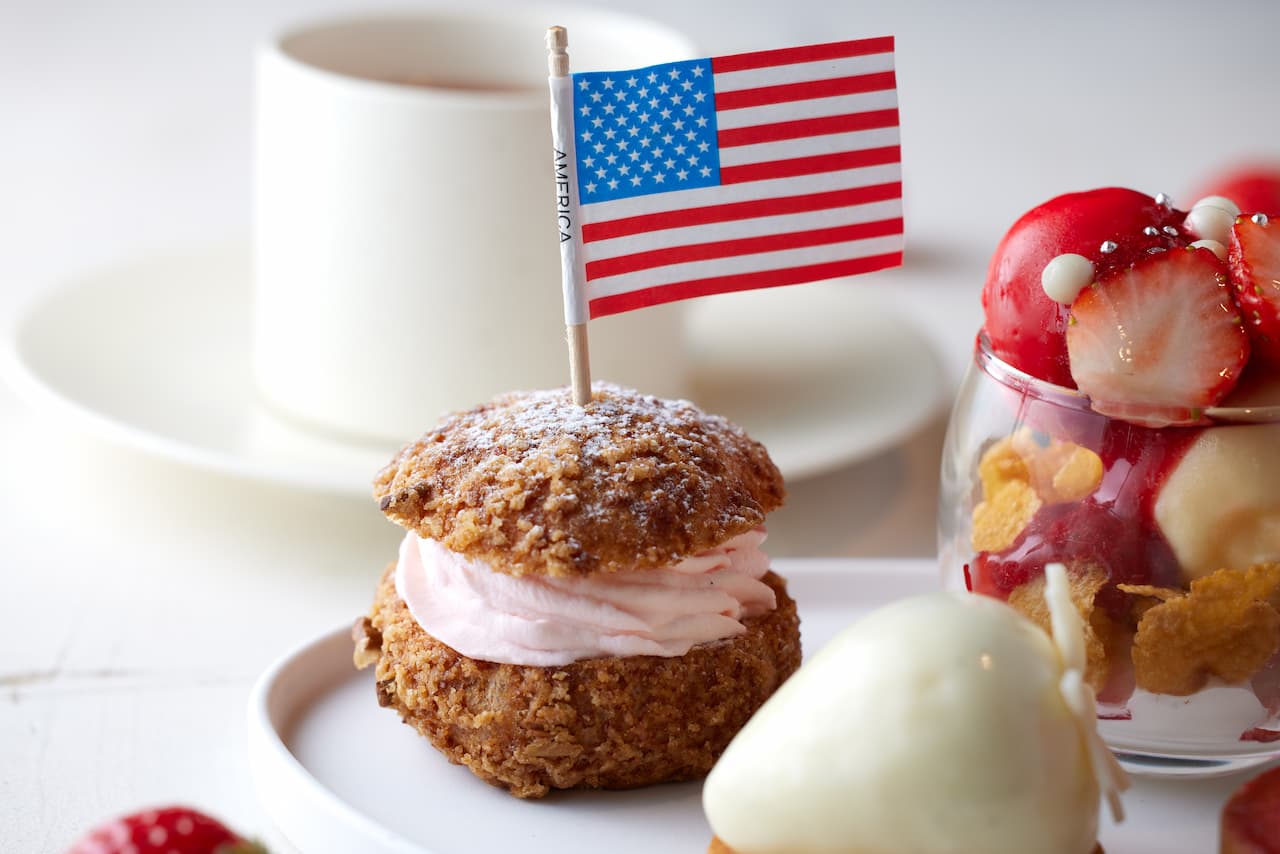 The Strawberry Sundae consists of strawberry sorbet and vanilla ice cream garnished with fresh strawberries, bringing out the full, luscious flavor of strawberries.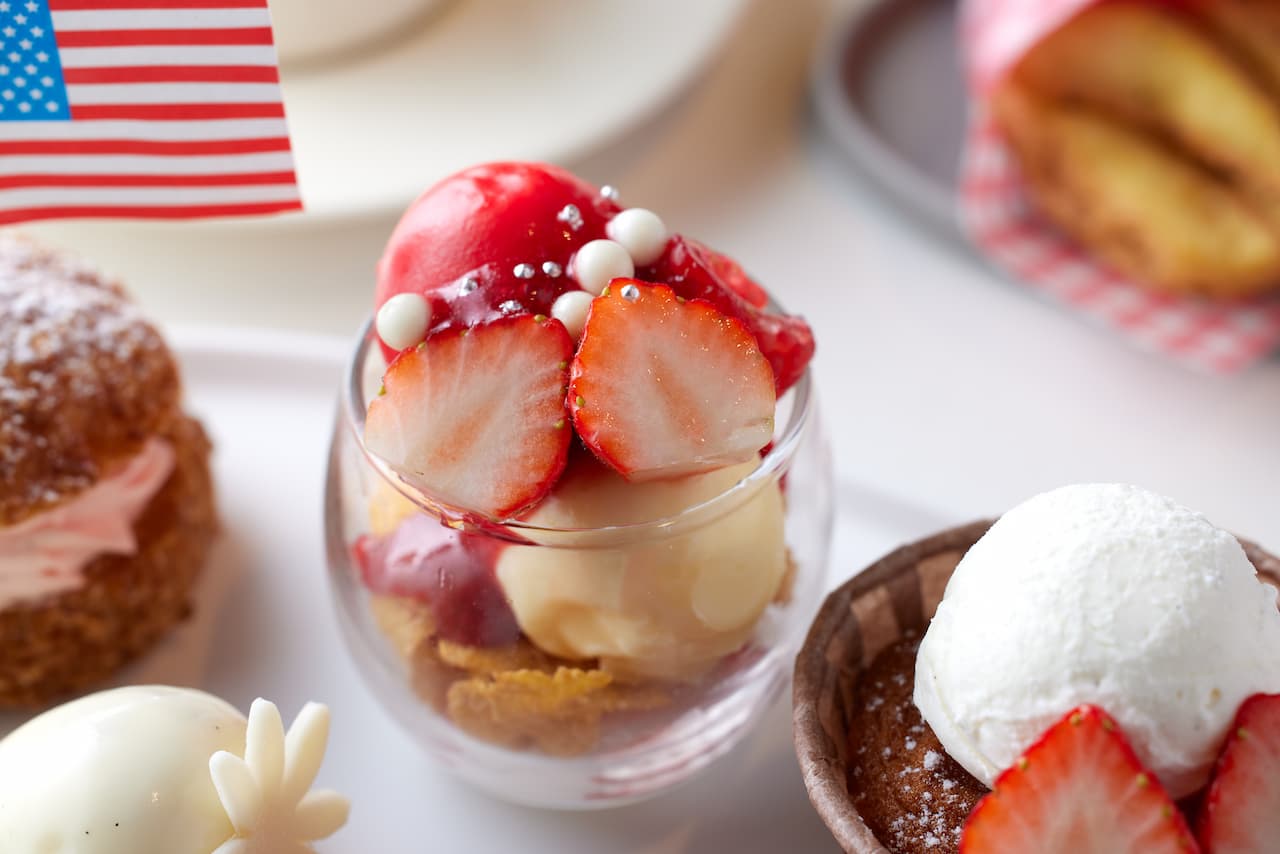 The Cup Strawberry Shortcake is a cake sweetened with organic sugar baked moist, and then soaked in organic vanilla syrup. The inside is filled with strawberries and whipped cream, then topped with fresh Hokkaido cream.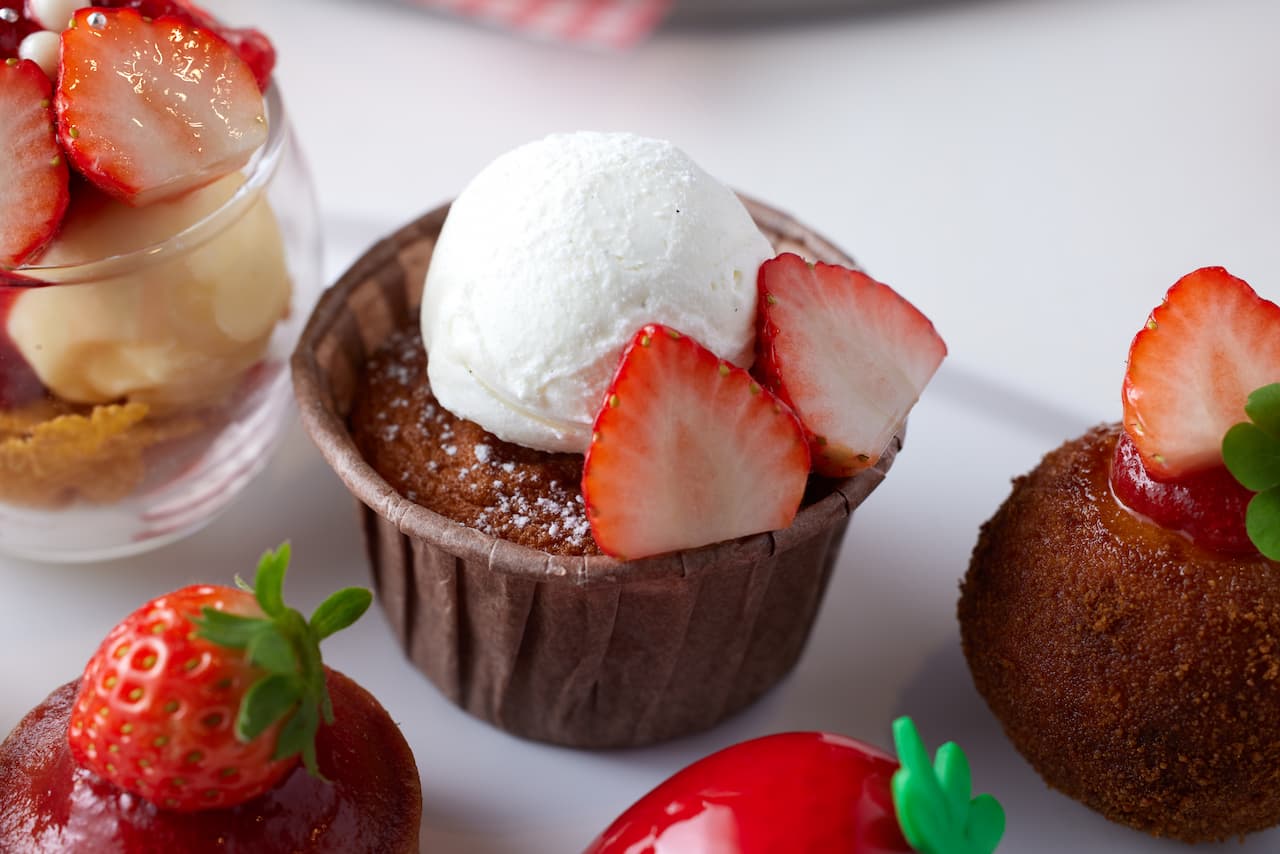 Strawberry doughnuts are made of brioche dough fermented at a low temperature and fried until golden brown. It is then filled with strawberry jam and custard cream made with organic sugar and vanilla, and sprinkled with organic sugar. The soft dough, rich cream and the sweet and tart flavors of strawberries make this an exquisite delight.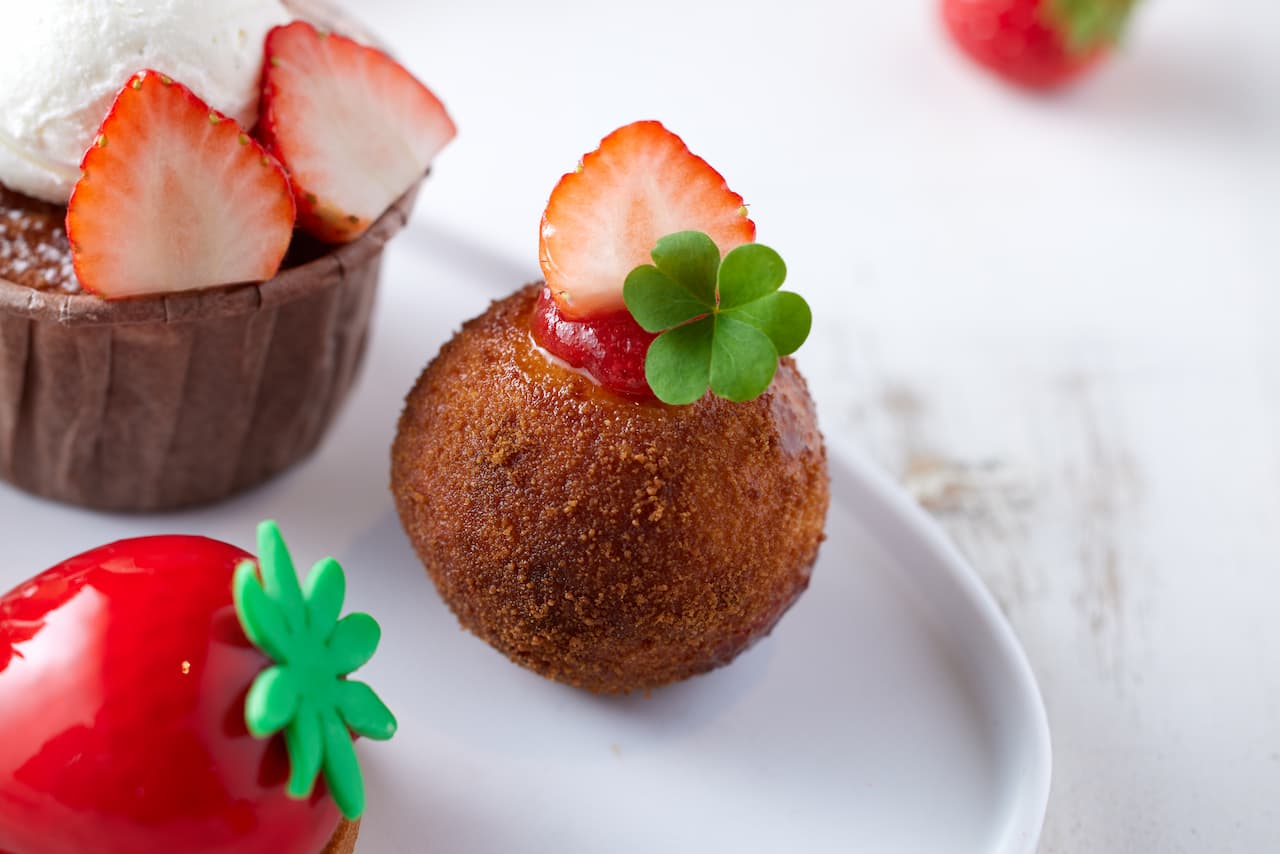 Strawberry mousse is centered around a moist Marzipan and lemon peel pain de gène almond paste and coated with a generous amount of strawberry pulp, strawberry mousse, and raspberries. Not only does it resemble a real strawberry from the outside, it also features a beautiful cross-section that can be enjoyed when cut open.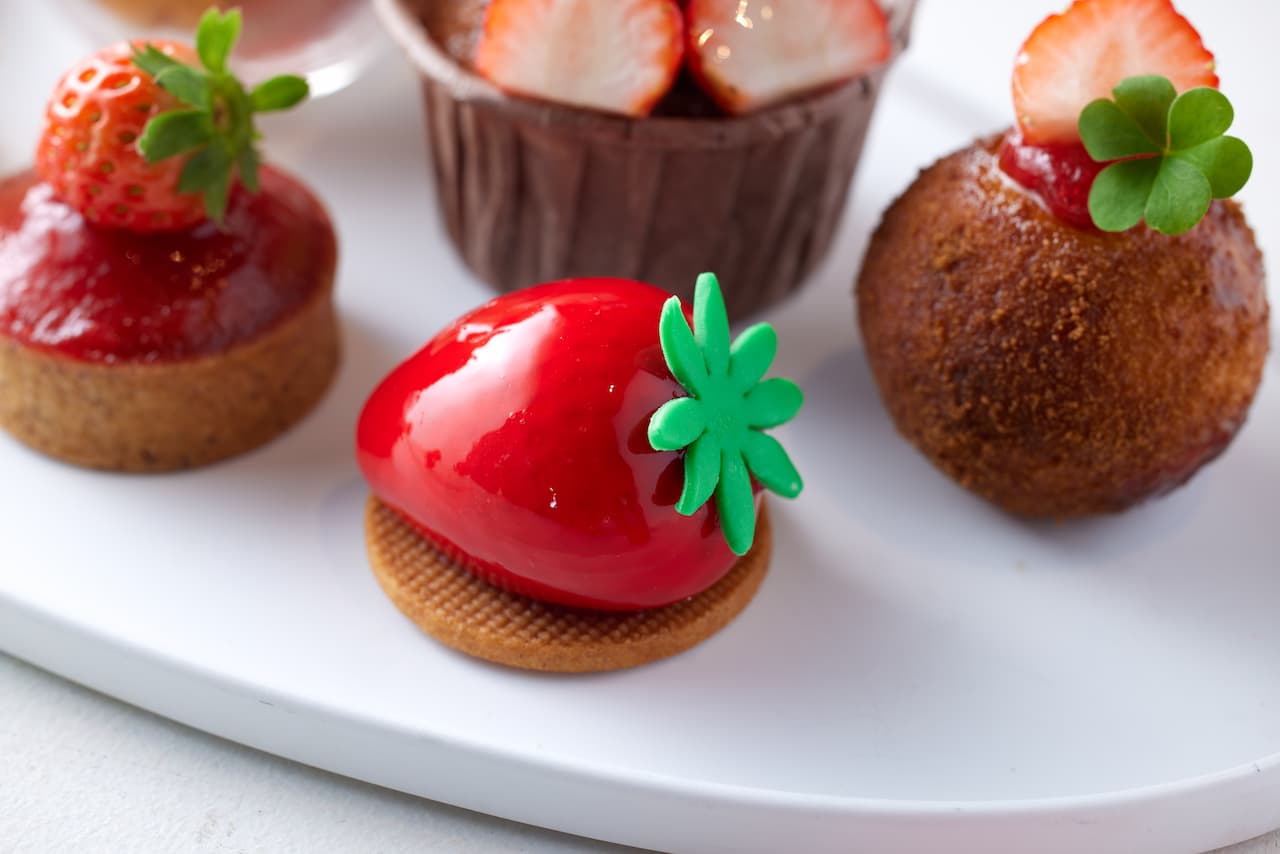 The strawberry tart is baked with strawberries and almond cream, sweetened with organic sugar and topped with strawberry jam and fresh strawberries. You can enjoy the full flavor of strawberries in this tart.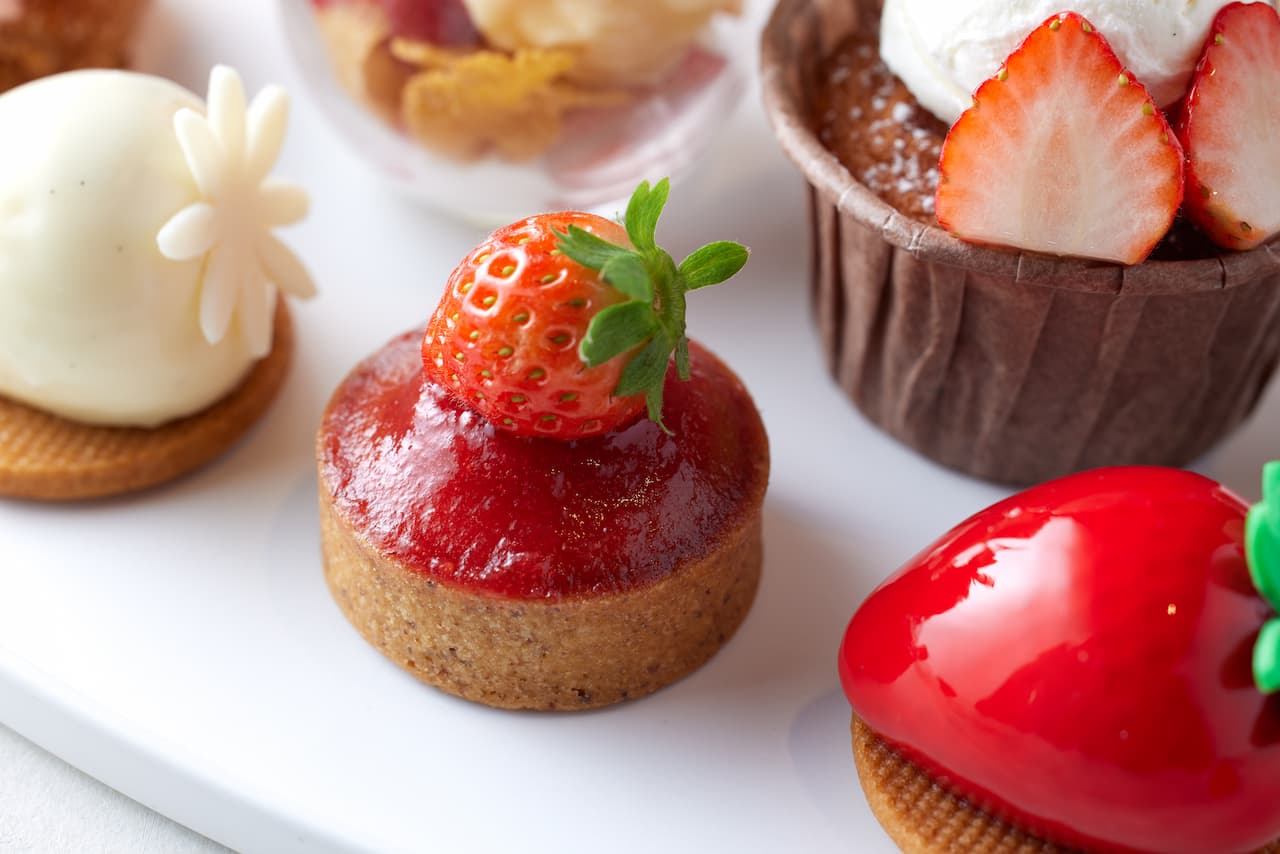 Vanilla strawberry mousse is made with vanilla beans from the organic food brand BROWN SUGAR 1ST. The mouse is then filled with strawberry sauce and coated with white chocolate for a pure white finish.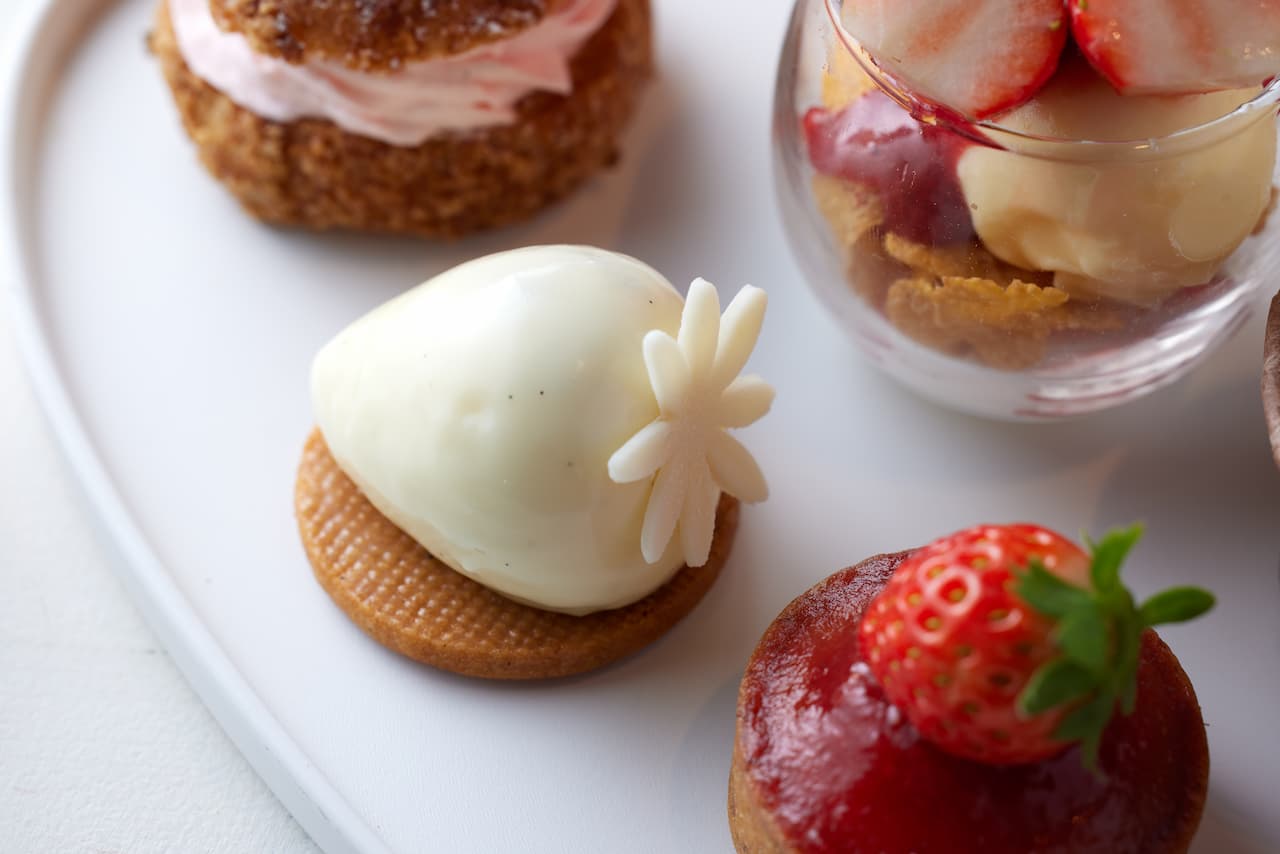 Menu
・Strawberry cream puff
・Strawberry Sundae
・Cup of strawberry shortcake
・Strawberry donut
・Vanilla strawberry mousse
・Strawberry tart
・Strawberry mousse
・Lobster sandwich (Afternoon Tea Only)
・American fried potato truffle dip (Afternoon Tea Only)
Price
Strawberry Pop Afternoon Tea ¥4,800(¥5,280 including tax)
Strawberry Pop Sweet Afternoon Tea *Weekdays Only ¥3,300(¥3,630 including tax)
Available
Thursday, December 1, 2022 - Tuesday, February 28, 2022
Time
12:00 PM – 15:30 PM ※3 hours/L.O. is 2.5 hours after reception