Three savory bites and six sweets with strawberry & vanilla bean and an unlimited supply of coffee and tea.
Until February 28th, enjoy a decadent afternoon tea set featuring sweet strawberry and vanilla bean flavors. This time, we collaborated with organic food brand, BROWN SUGAR 1ST. for six kinds of desserts with vanilla beans from Madagascar and plenty of seasonal strawberries, all created without white sugar or flavoring to bring out the richness and aroma of the ingredients themselves.
Strawberry Afternoon Tea
Three savory bites and six sweets with strawberry & vanilla bean and an unlimited supply of coffee and tea. These strawberry bites are perfect for a winter afternoon spent indoors.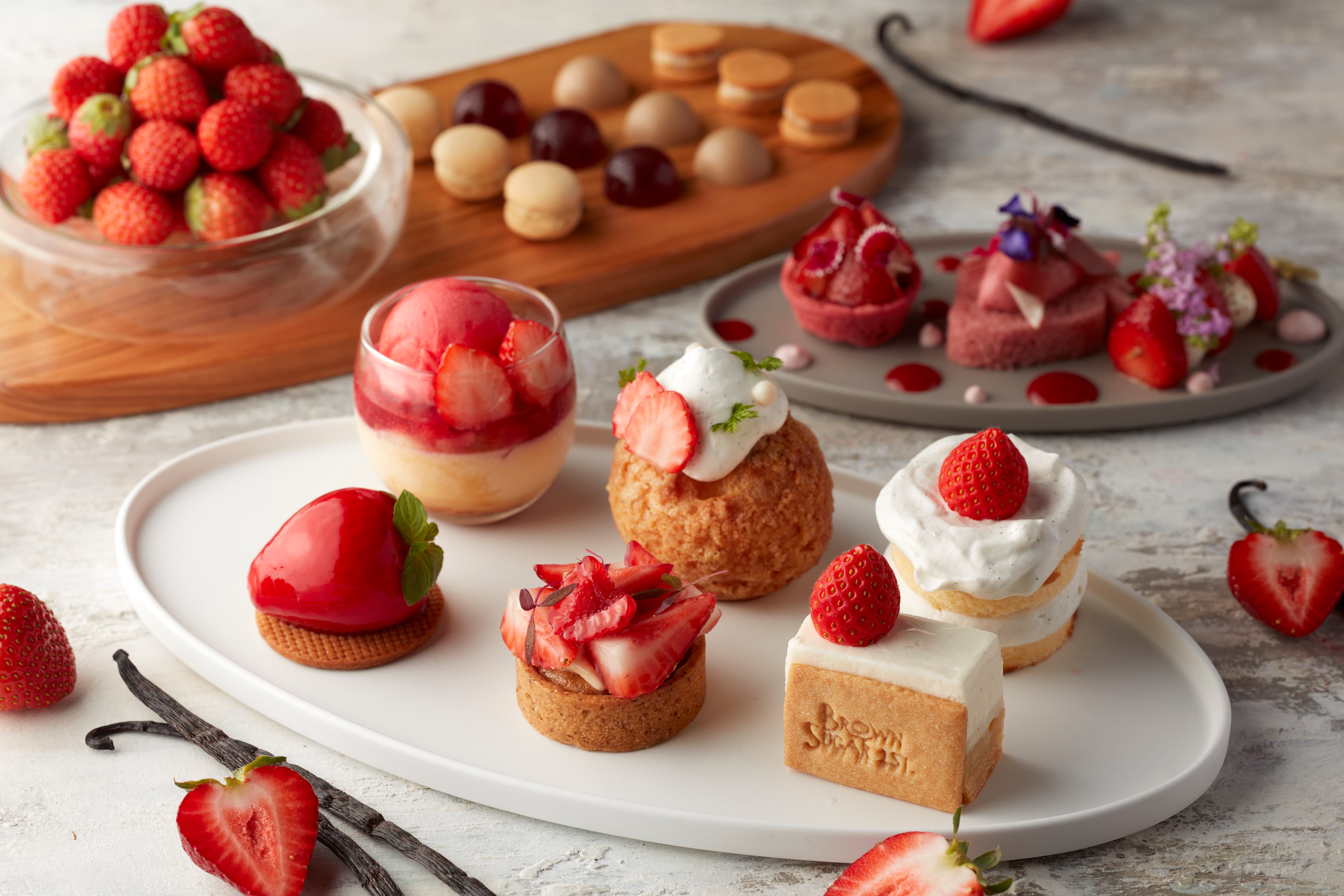 For the savory selection, we have prepared a strawberry tart with caramelized strawberries and Hokkaido mascarpone cheese, for a contrasting bittersweet flavor against the rich Hokkaido mascarpone cheese. Savor the strawberry mousse and Iberian ham open sandwich on pink strawberry-shaped bread, and a strawberry and mozzarella cheese caprese salad accented with shiso and white balsamic dressing.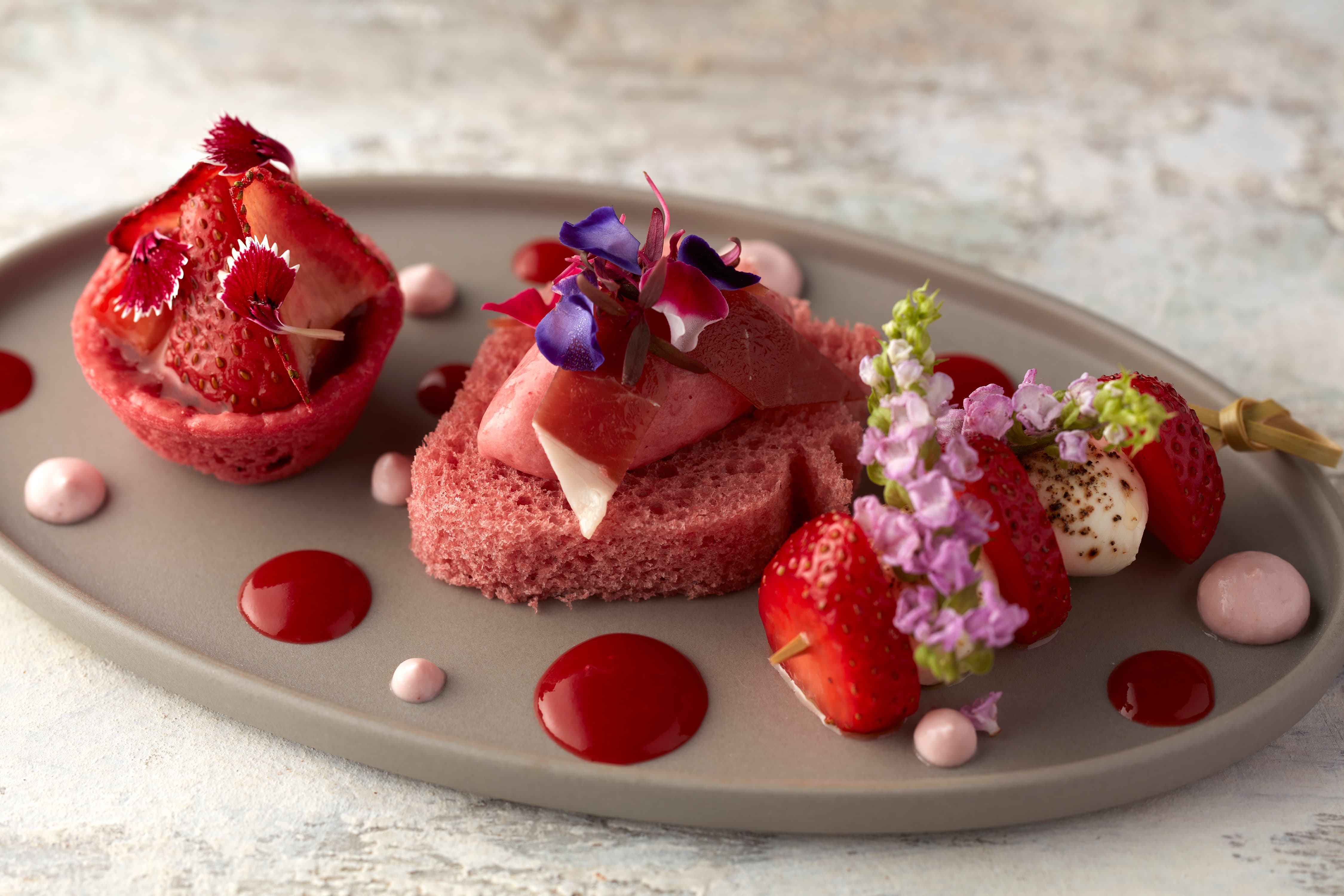 Strawberry Sweet Afternoon Tea
The weekday-only Sweet Afternoon Tea offers six types of sweets, as well as several small sweets that change daily.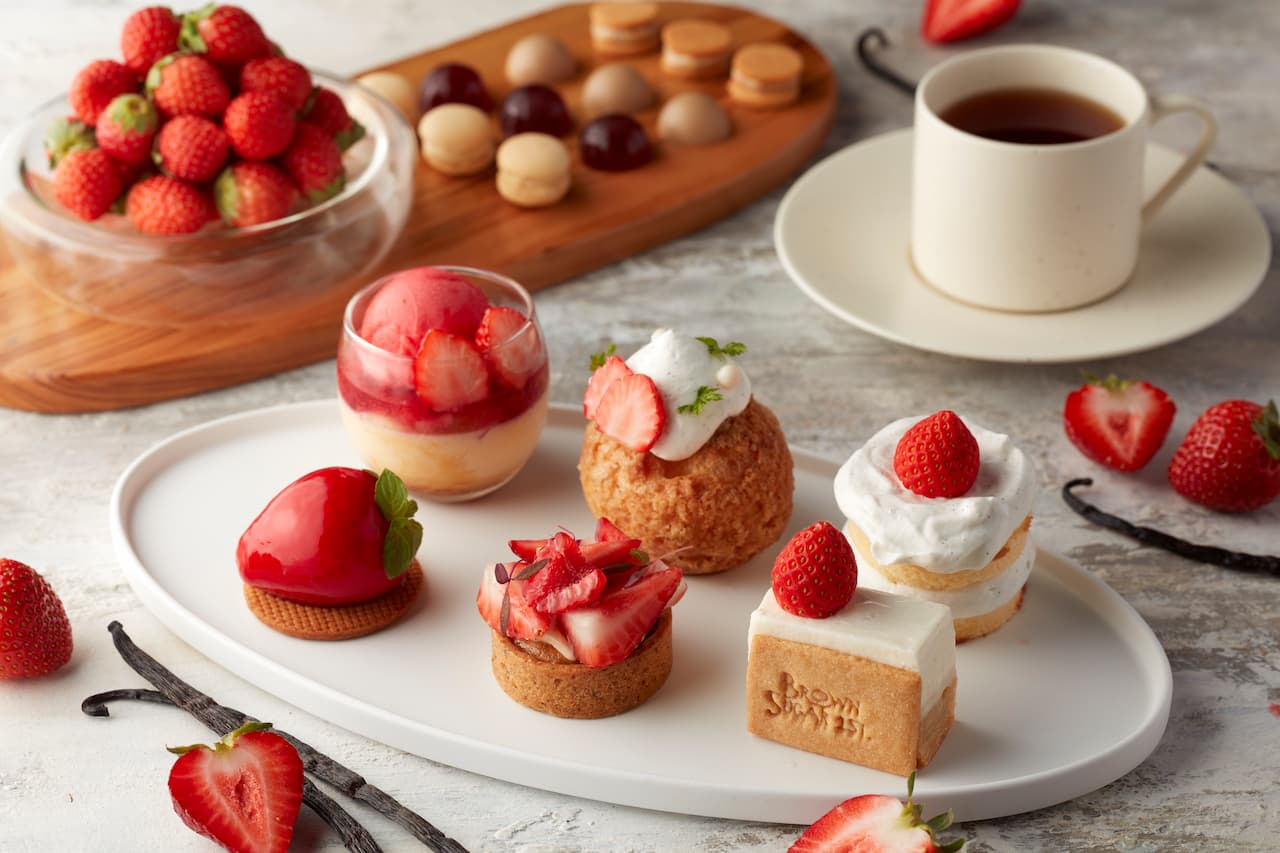 You can enjoy a classic pudding topped with strawberries, a strawberry mousse that looks as realistic as a real strawberry, and a shortcake with a soft and moist sponge cake.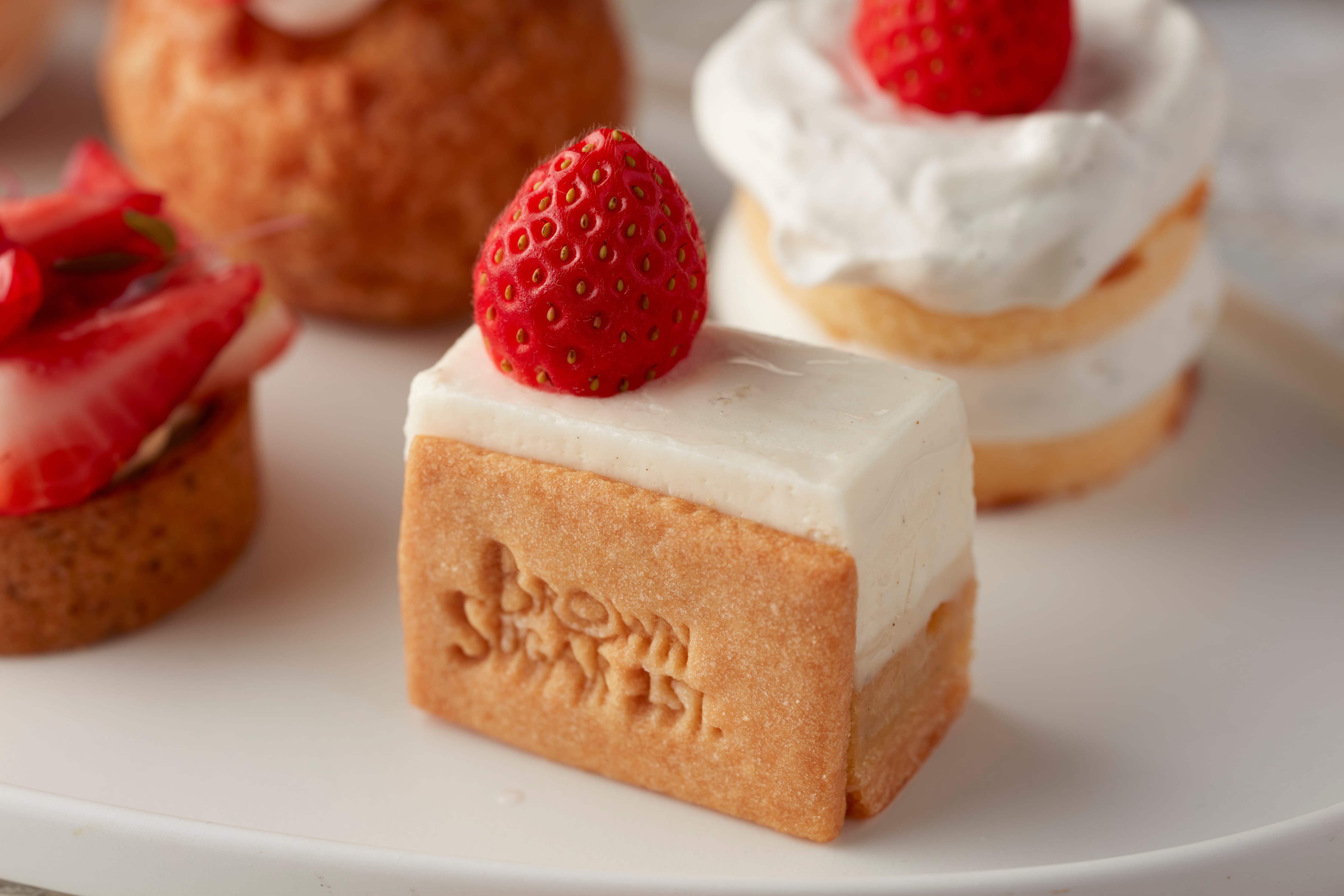 Enjoy an all-you-can-drink selection of coffee and teas with these sweet and savory bites—our tea selection now features more teas from different tea purveyors, with additions like spiced cinnamon tea "Hot Cinnamon Spice", fruity and fragrant "Paris" and caffeine-free "African Autumn" with cranberry and citrus from HARNEY & SONS that are perfect for this upcoming fall season. Change up your drink, and try our different teas or lattes and cappucinos as you wish.
Menu

・Strawberry tart
・Strawberry mousse
・Strawberry short cake
・Strawberry cream puff
・Strawberry crème caramel
・Strawberry and coconut vanilla mousse
・Caramelized strawberry and Hokkaido mascarpone cheese tart(Afternoon Tea Only)
・Open sandwich of strawberry mousse and Iberian dry-cured ham (Afternoon Tea Only)
・Strawberry and mozzarella cheese Caprese salad (Afternoon Tea Only)

Price
Strawberry Afternoon Tea ¥4,500(¥4,950 including tax)
Strawberry Sweet Afternoon Tea *Weekdays Only ¥3,000(¥3,300 including tax)

Available
Wednesday, December 1,2021 - Monday, February 28, 2022

Time
12:00 PM – 5:00 PM (L.O. 4:00 PM)
*
Prices inside brackets include 10% consumption tax. Prices are subject to service charge.
*Menu items are subject to change with availability.