100% plant-based, all-vegan collaboration with meal delivery service Purple Carrot.
Enjoy our Purple Carrot Lunch Set at NAMIKI667 from August 1st until September 30th. This is a 100% plant-based, all-vegan lunch set created in collaboration with Purple Carrot.

Purple Carrot is a courier service that offers plant-based meal kits that help people discover how delicious, healthy, and simple it can be to eat vegan meals. Purple Carrot has created over 50 vegan recipes since October 2019, and won the Social Products Award at the Social Products Award 2021 in February 2021 for encouraging a sustainable lifestyle.

This is our take on a mushroom risotto produced by wellness influencer and model Kelly, offered by Purple Carrot as a meal kit, served with several other unique vegan dishes from the NAMIKI667 kitchen.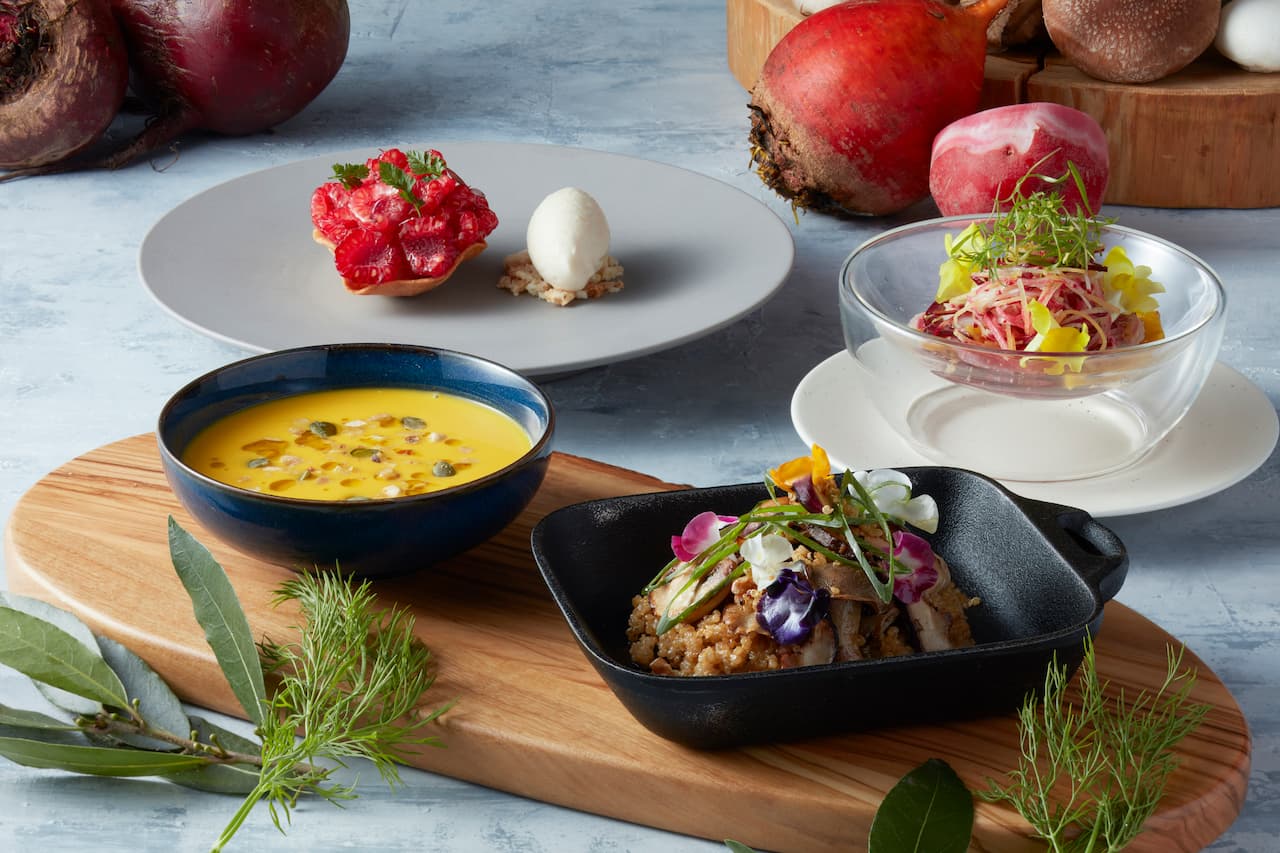 The quinoa, rich with fibers and protein, gives the risotto texture and makes it a satisfying bite. Our Chef de Cuisine Toru Hirakawa has added his twist to Kelly's original mushroom risotto recipe by using Tokyo Edo sweet miso and yuzu pepper, signature Tokyo-sourced condiments from the NAMIKI667 kitchen.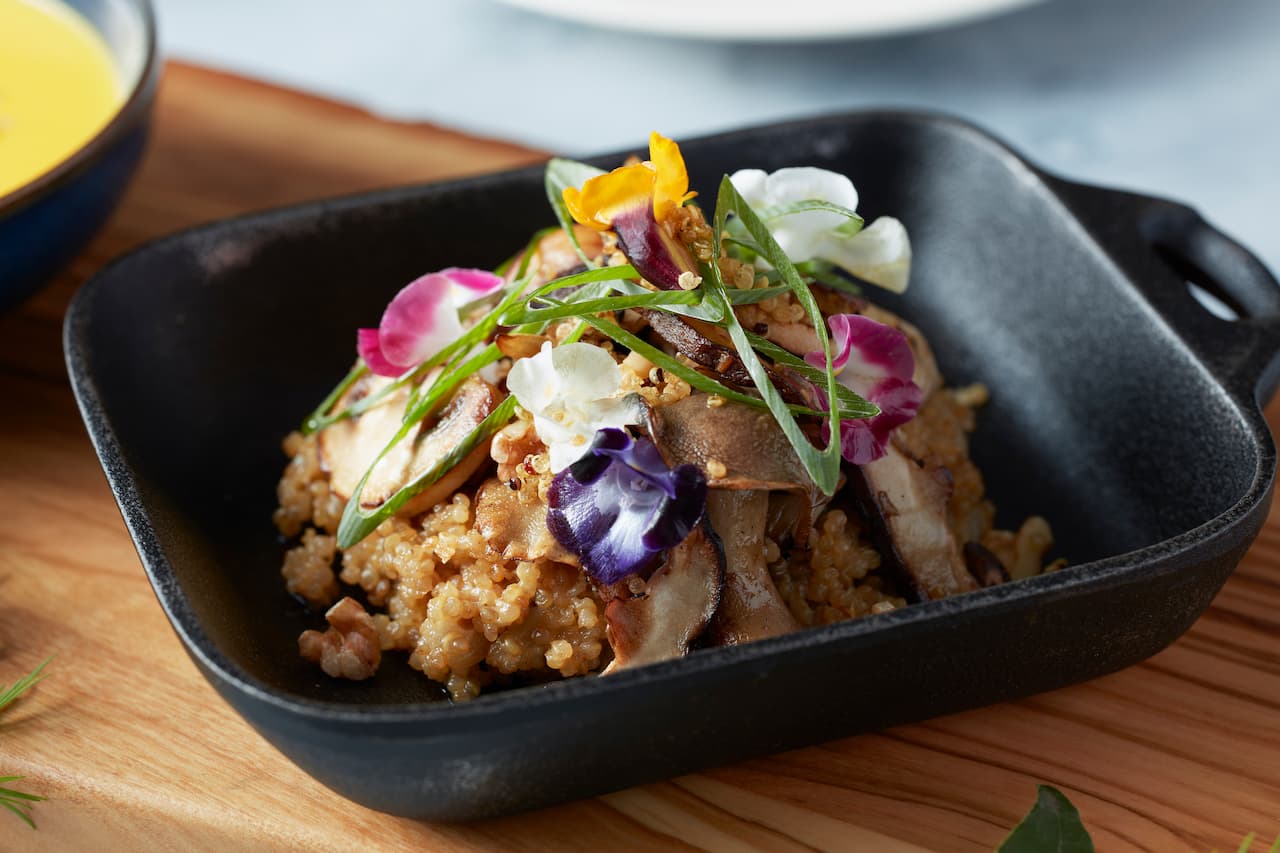 The beets and root vegetables are marinated in maple syrup, mustard, and lemon for a tangy, sweet flavor.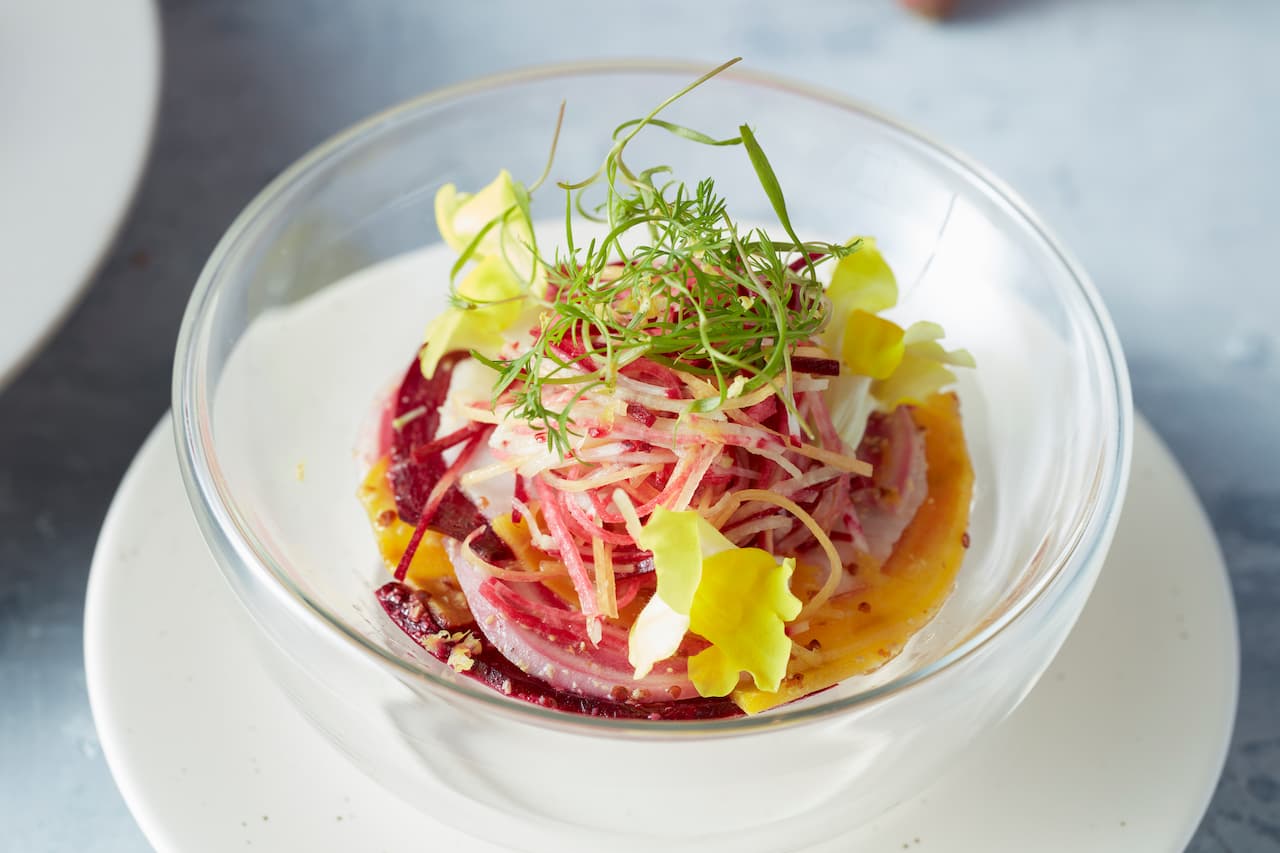 The creamy pumpkin soup with mixed duqqa spices is perfect for the end of summer and the beginning of the fall season.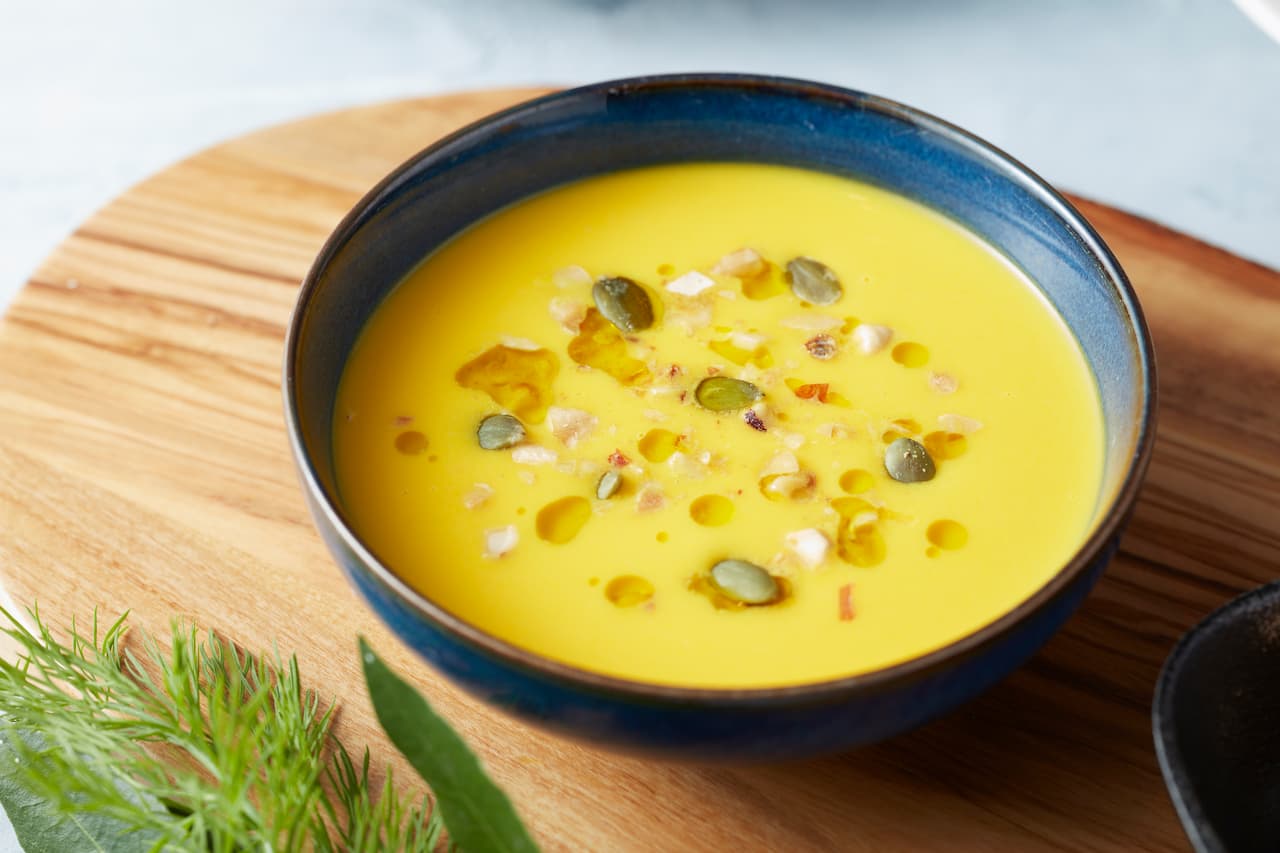 The lunch set ends with a raspberry tart for dessert, made with almond tart pastry and maple almond cream, a coconut and soymilk custard cream, and a handful of raspberries on top. Enjoy this refreshing dessert with a nutrient-rich coconut milk tea protein ice cream on the side.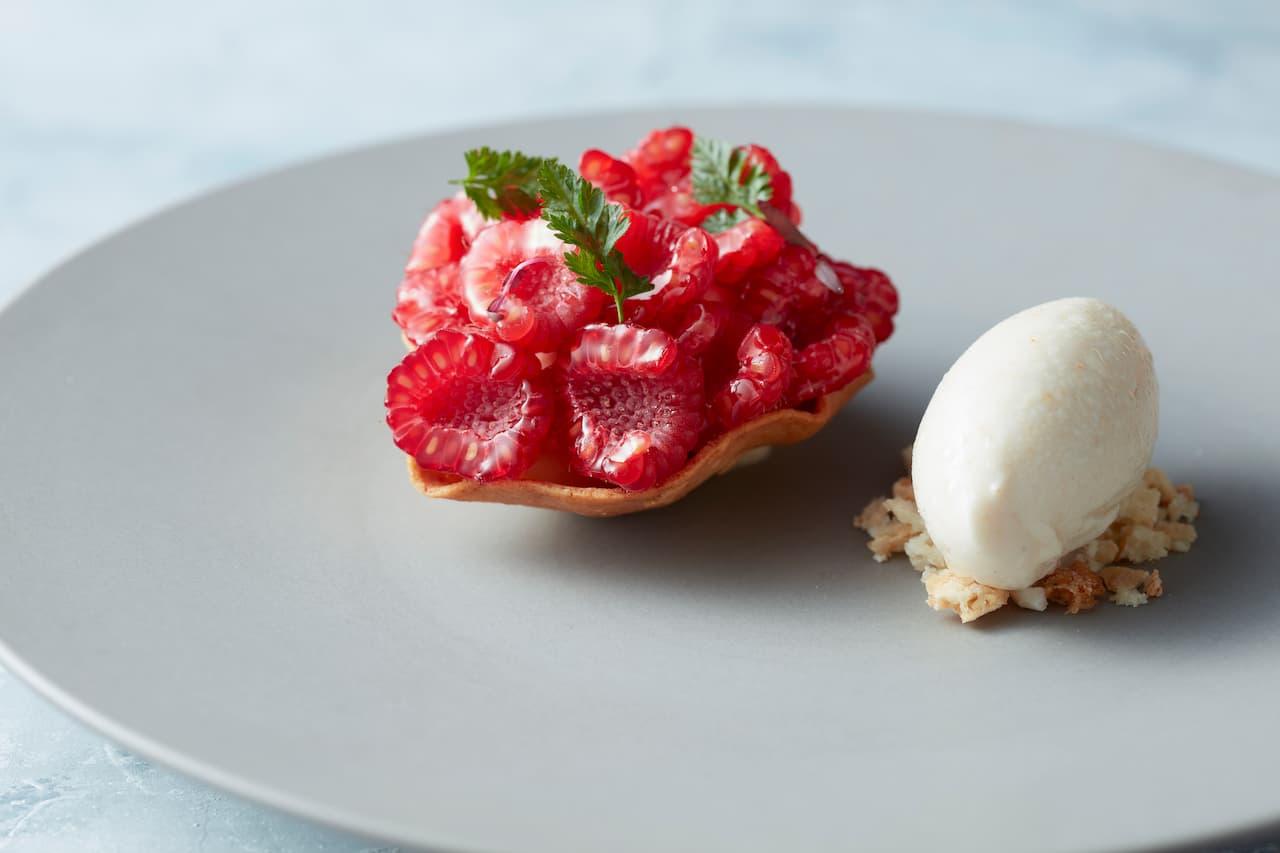 Menu
・Mushroom risotto, quinoa, Tokyo Edo sweet Miso, yuzu pepper
・Marinated beets, root vegetables
・Pumpkin soup, duqqa
・Raspberry Tart
Price
¥2,687 (¥2,956 with tax)
Available
Sunday, August 1, 2021 – Thursday, September 30, 2021
Time
11:00 PM –5:00 PM
* Prices inside brackets include 10% consumption tax. Prices are subject to service charge.
* Menu items are subject to change with availability.
* Product image for illustration purposes only.
About Wellness Influencer/Model Kelly
Hailing from Brazil, Kelly is a model, wellness influencer, certified raw food chef, and superfoods meister with a passion for healthy, delicious recipes. She creates many of her own healthy recipes for salads, sweets, and snacks, which she published in her recipe book BITORE-MESHI in September 2020.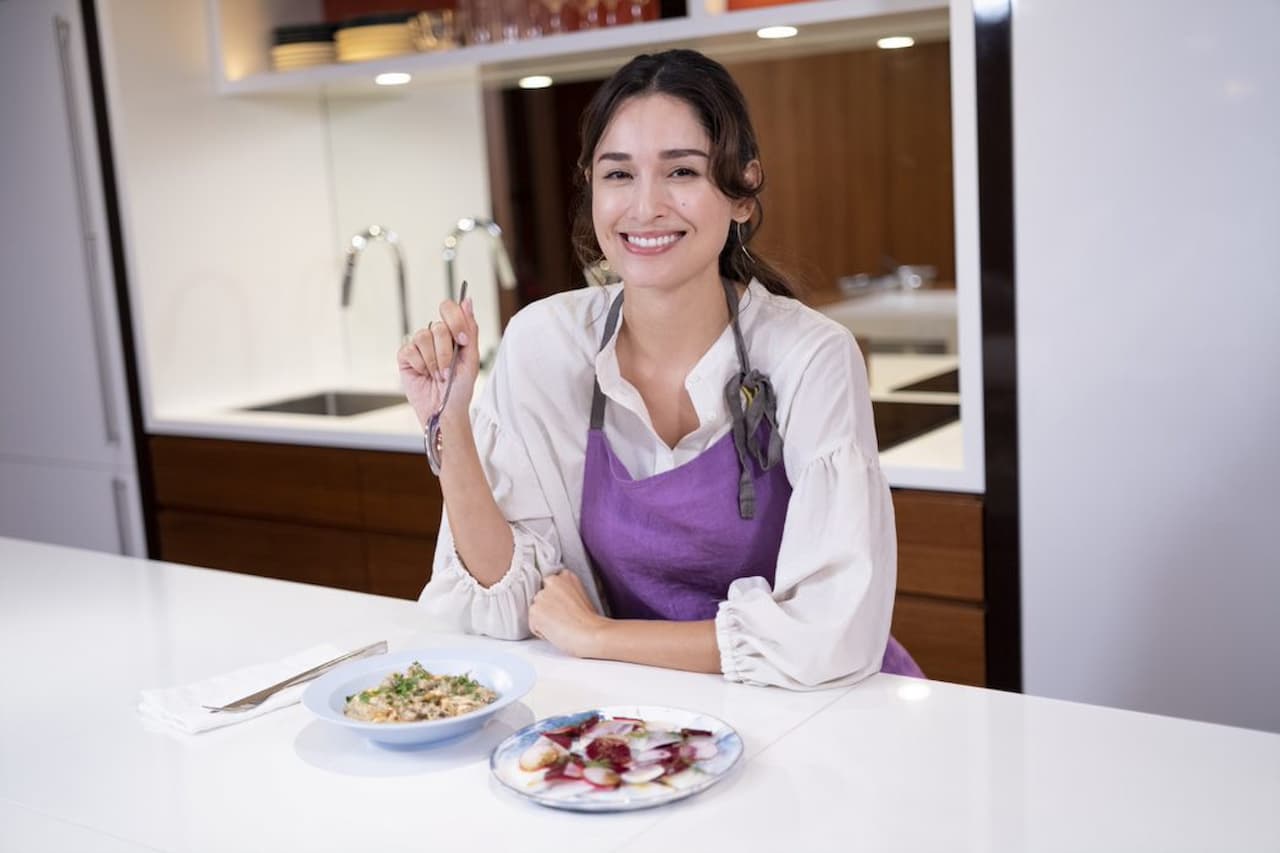 Summer Recovery Retreat Hotel Stay
Relax and rejuvenate with our Summer Recovery Retreat, a holistic wellness experience that is sure to refresh your mind and body after a long, hot summer. Hyatt Centric Ginza Tokyo has collaborated with plant-based meal delivery service Purple Carrot, wellness influencer, model Kelly, vegan haircare and wellness expert AVEDA, and wellness protein provider KOREDAKE for a hotel stay great for social and physical detox with all plant-based elements.
Exercise and meditate to your heart's content with 24-hour access to our gym and Headspace content on the World of Hyatt app, and reset your body's wellbeing with this mineral and antioxidant-rich protein, vegan lunch set, and vegan bath amenities.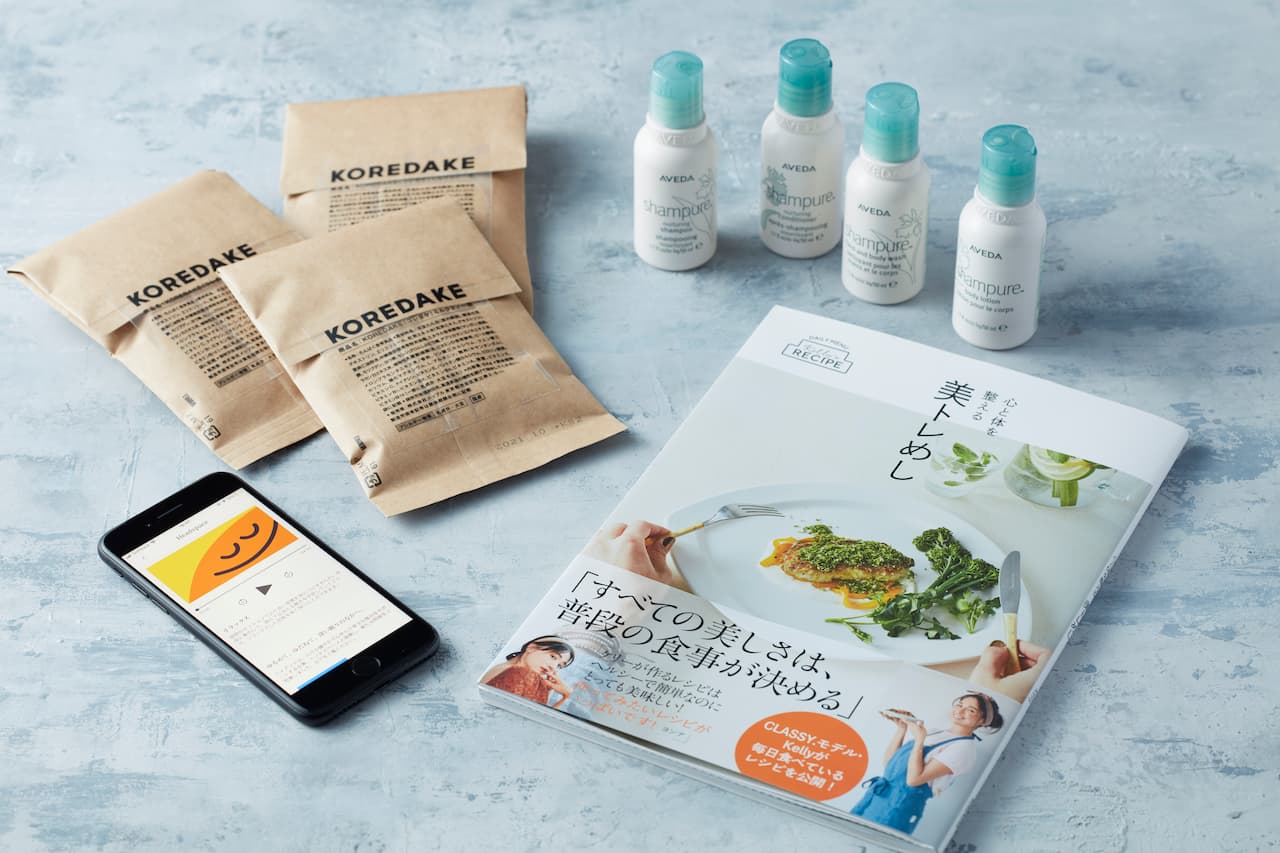 Package Inclusions
・Purple Carrot Lunch Set at NAMIKI667
・AVEDA Shampure vegan* amenities (1 set per person)
*Shampure Conditioner 50ML
*Shampure Hand & Body Wash 50mL
*Shampure Body Lotion 50mL
・1 copy of Kelly's Recipe "BITORE-MESHI" full of healthy recipes to take home per room
・3PACKS of KOREDAKE plant-based wellness protein (milk-tea flavor)
・Complimentary access to meditation content from Headspace through the World of Hyatt app
Price
From ¥25,200 (¥31,878 including tax, service charge)
Booking Dates
Sunday, August 1, 2021 – Wednesday, September 29, 2021
Stay Dates
Sunday, August 1, 2021 – Thursday, September 30, 2021
Room
All Room Types
*Stays booked with this package are eligible for World of Hyatt rewards, points, and night counts. This offer is not eligible for any reward redemption (ie: room upgrades, late checkout, free breakfast).
*Made without animal testing and animal-based products.