A trinket set for summer with Kanazawa colors and gold leaf.
Introducing our trinket for this summer with dishes inspired by the gold and Kaga-Gosai colors (five Kaga colors) of Kanazawa, created in celebration of our sister hotels Hyatt Centric Kanazawa and Hyatt House Kanazawa's One Year Anniversary.
Enjoy this set of 6 small sweet and savory bites with Ishikawa ingredients like Okunoto sea salt in the sandwich shaped like plum blossoms, linked to the Kaga area, and inspired by the gardens of Kanazawa.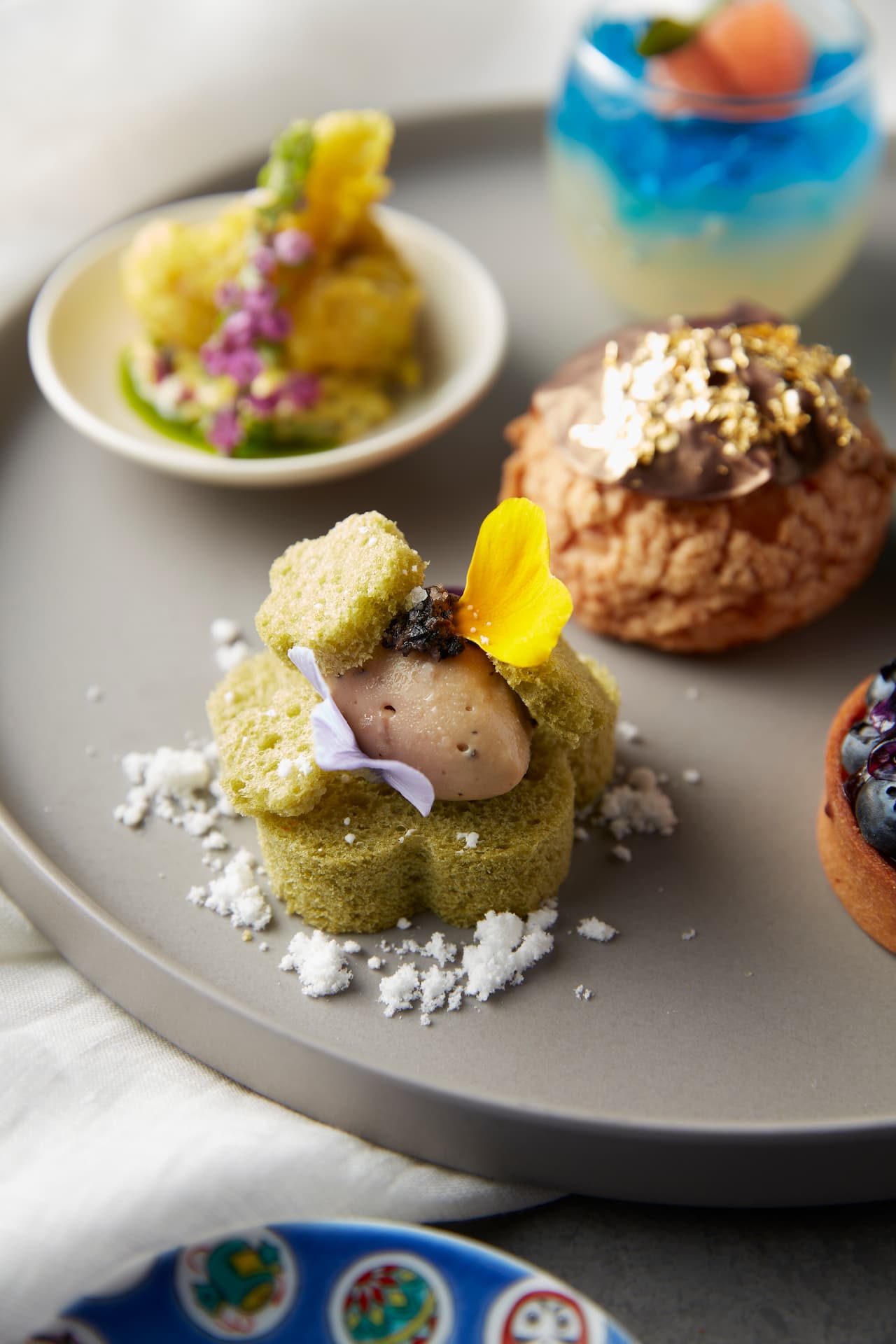 The robust marinated bonito is perfect for summer—this dish uses Tokyo soy sauce for strong flavor, with tomato and pickled ginger as a fresh accent.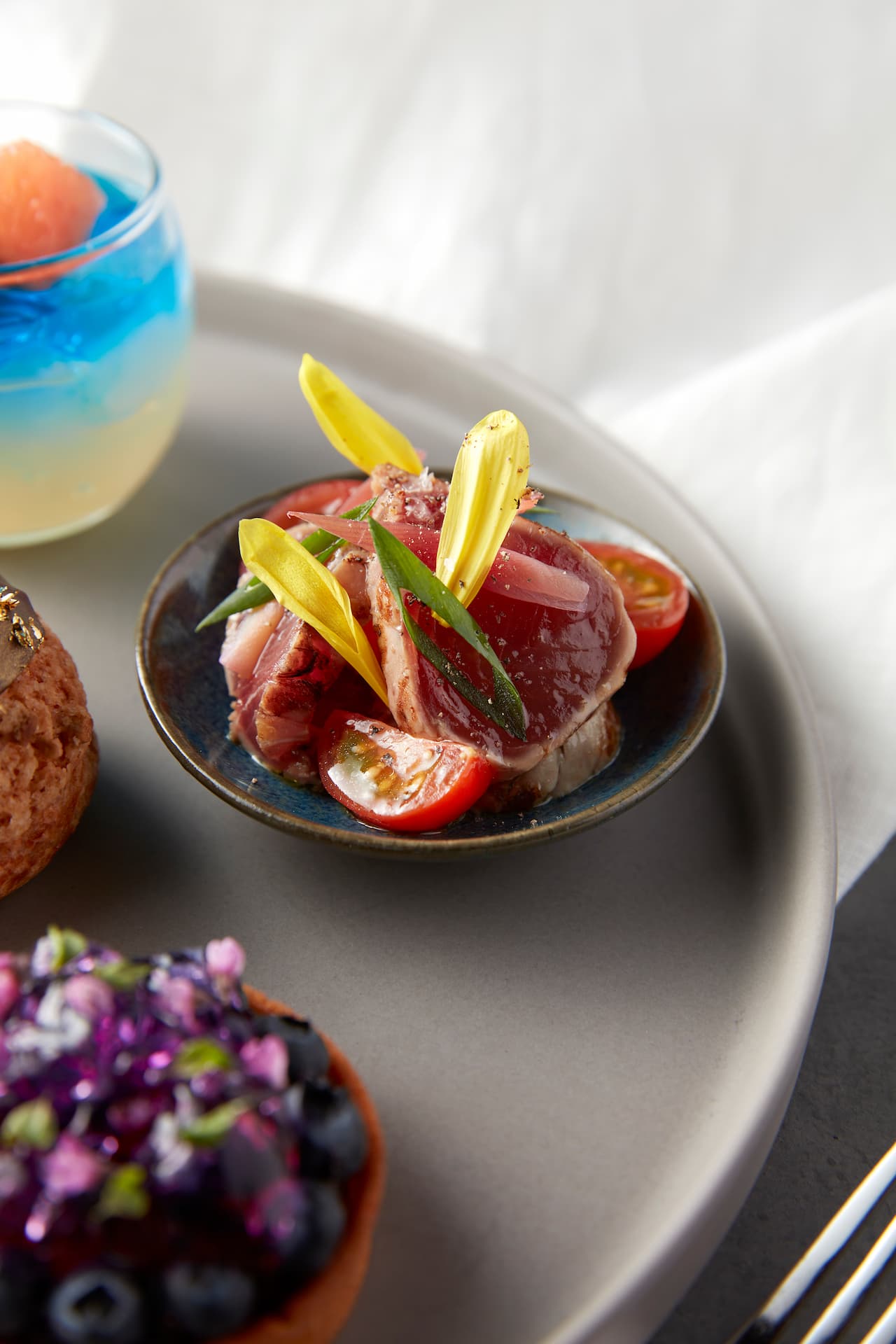 The best flavors of the conger eel is trapped inside the beignet; this is deliciously crunchy on the outside and soft on the inside.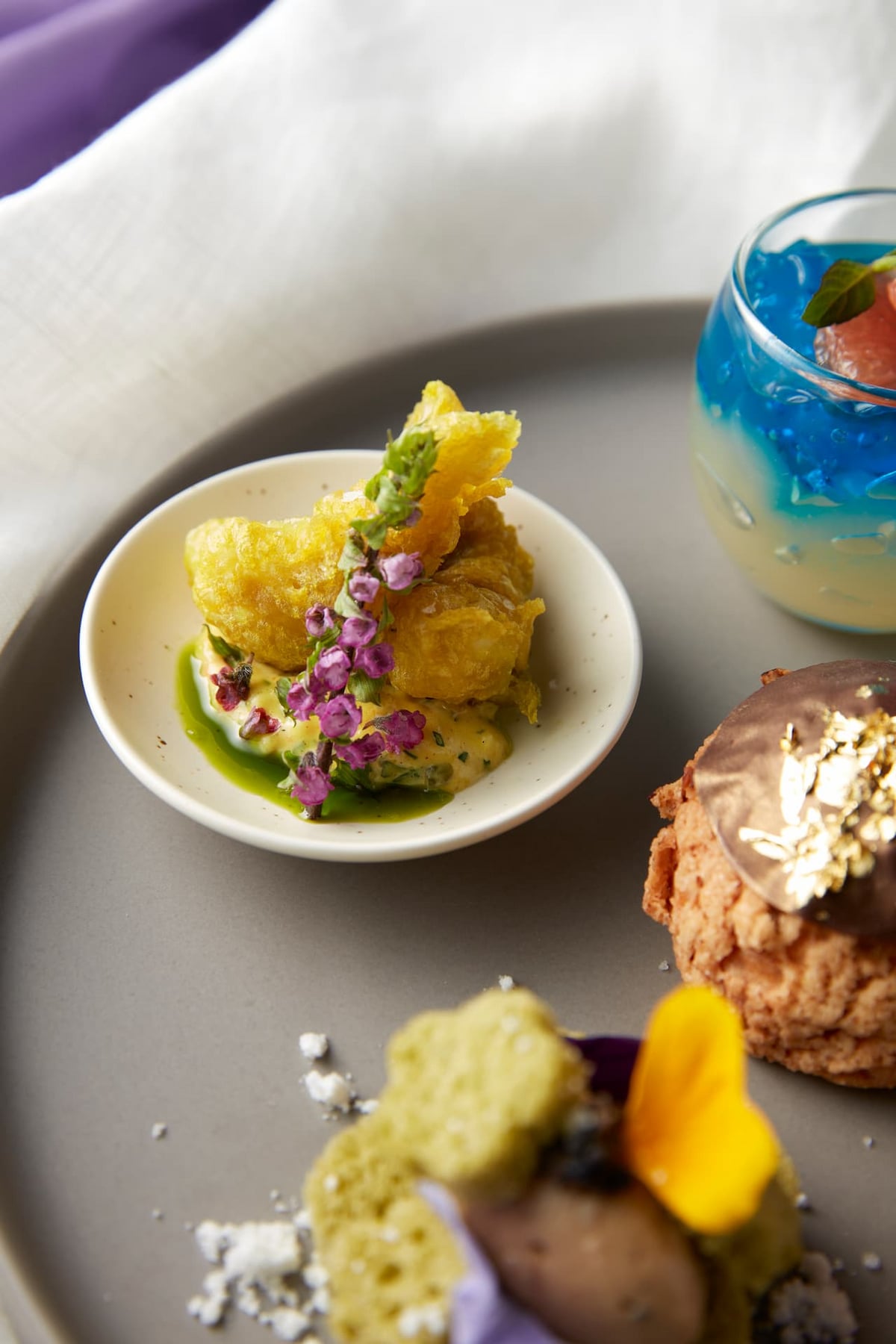 Revel in bursts of cassis and blueberry in the berry-packed tart, and enjoy the texture and flavors of grapefruit, lychee, and blue curacao in the jelly inspired by the China Blue cocktail.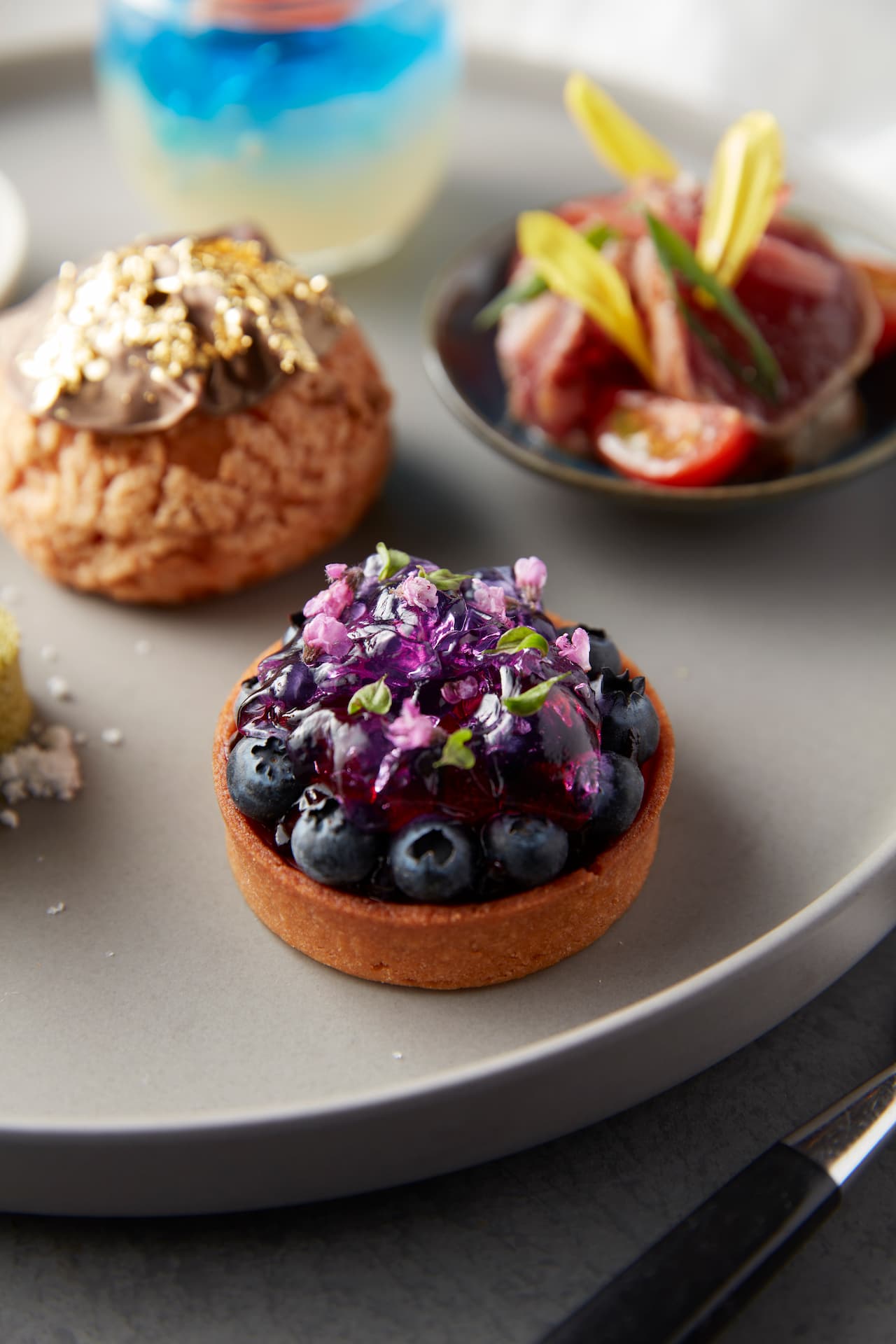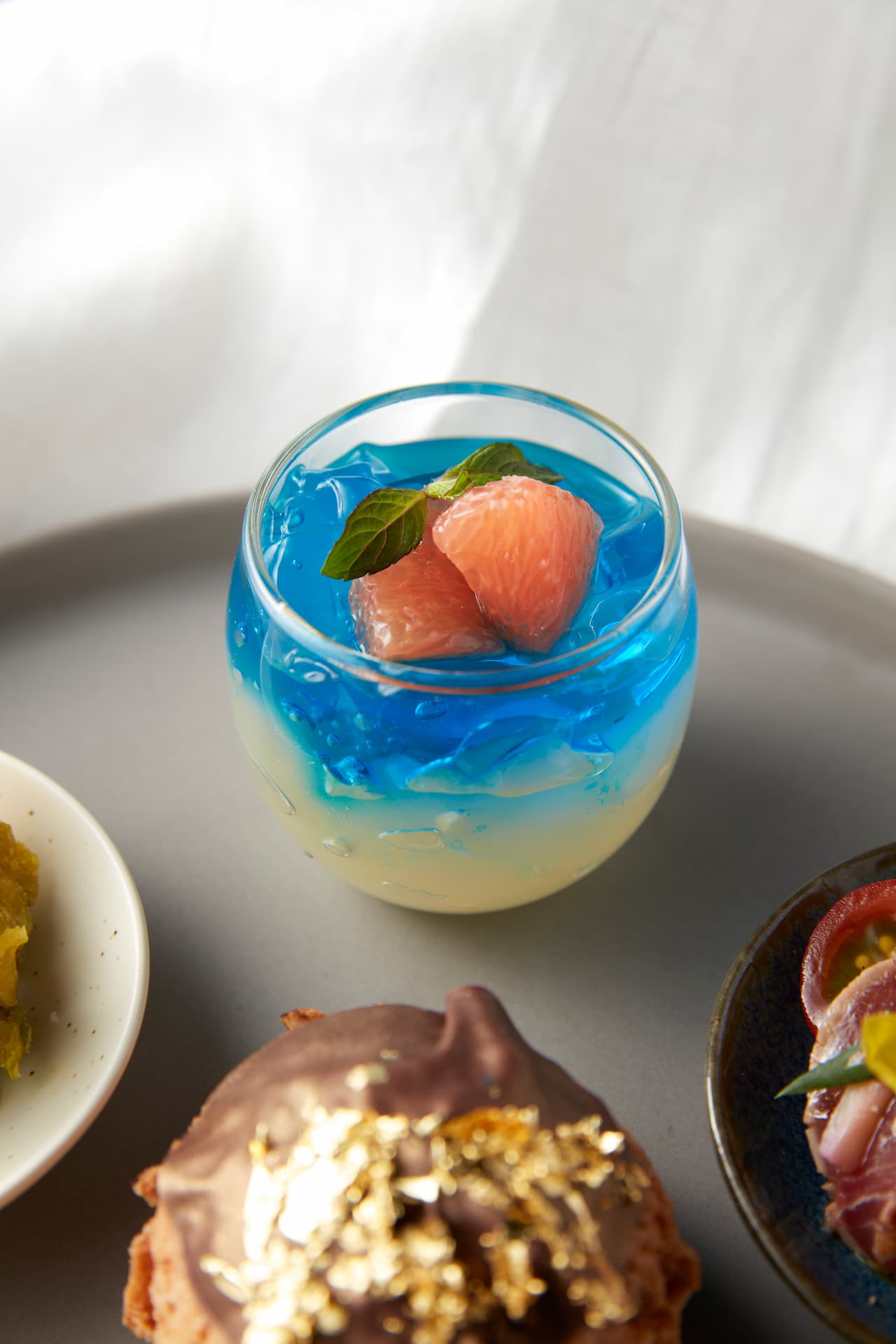 The cream puff, decorated with gold leaf reminiscent of Kanazawa, is filled with rich Kaga-Boucha infused custard cream.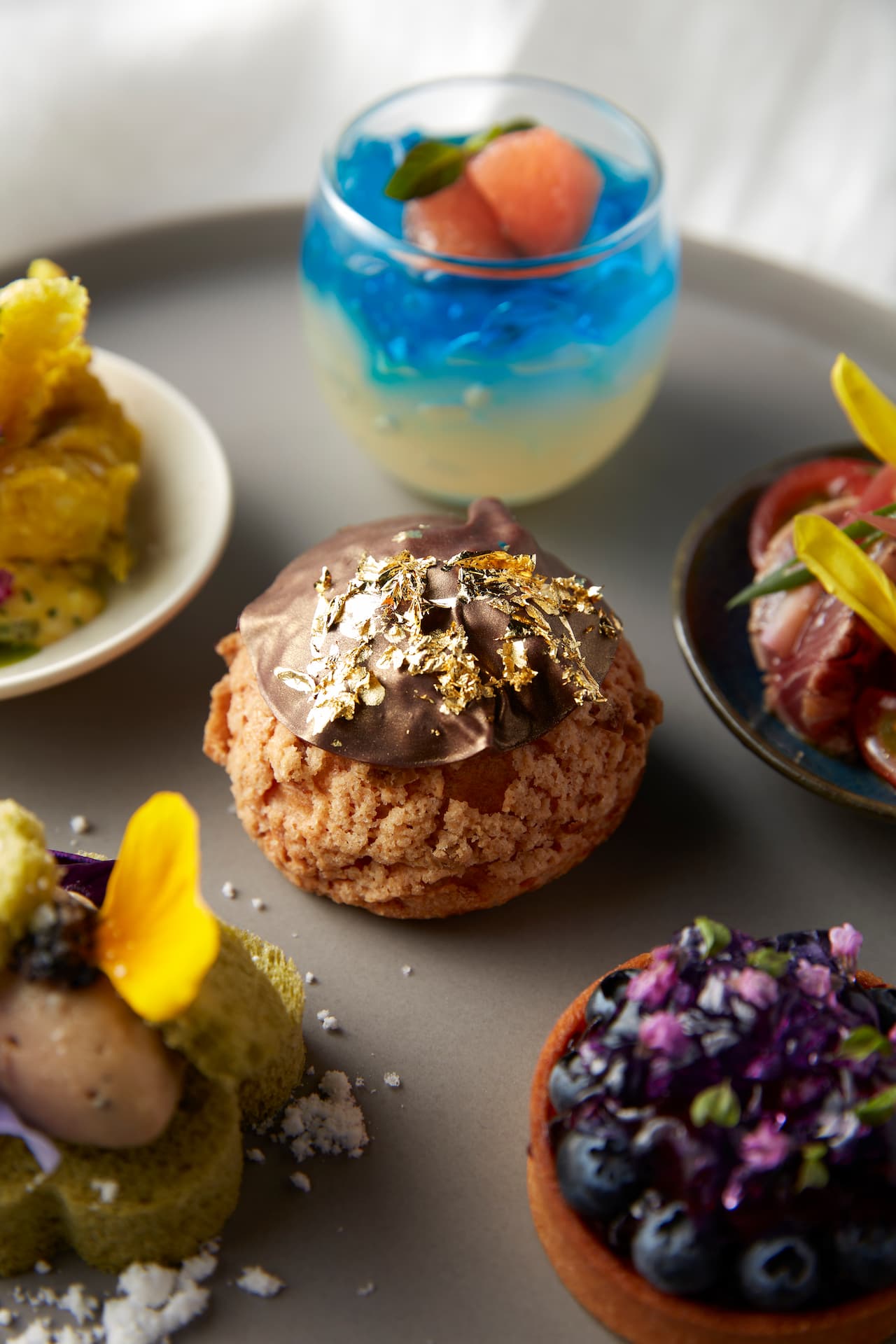 With these Kaga-Gosai colors and distinct tastes from the Ishikawa prefecture, you will feel as if you are in Kanazawa while you are in Tokyo.
Menu
・Marinated bonito,Tokyo soy sauce
・Crispy conger eel beignet curry tartar
・Foie gras terrine and truffle sandwich, Noto salt
・Blueberry cassis tart
・Blue curacao jelly grapefruite lychee
・Gold cream puff

Price
¥4,428 (including tax, service charge)

Available
Tuesday, July 20, 2021 – Thursday, September 30, 2021

Time
12:00 PM – 8:00 PM (L.O.7:00 PM)
*

Prices inside brackets include 10% consumption tax. Prices are subject to service charge.


* Menu items are subject to change with availability.