Colorful ice cream floats perfect for summer.
Get into the summer mood with Hyatt Centric Ginza Tokyo's original ice cream floats— these bubbly sodas topped with ice cream are reminiscent of the soda fountains that originated here in Ginza.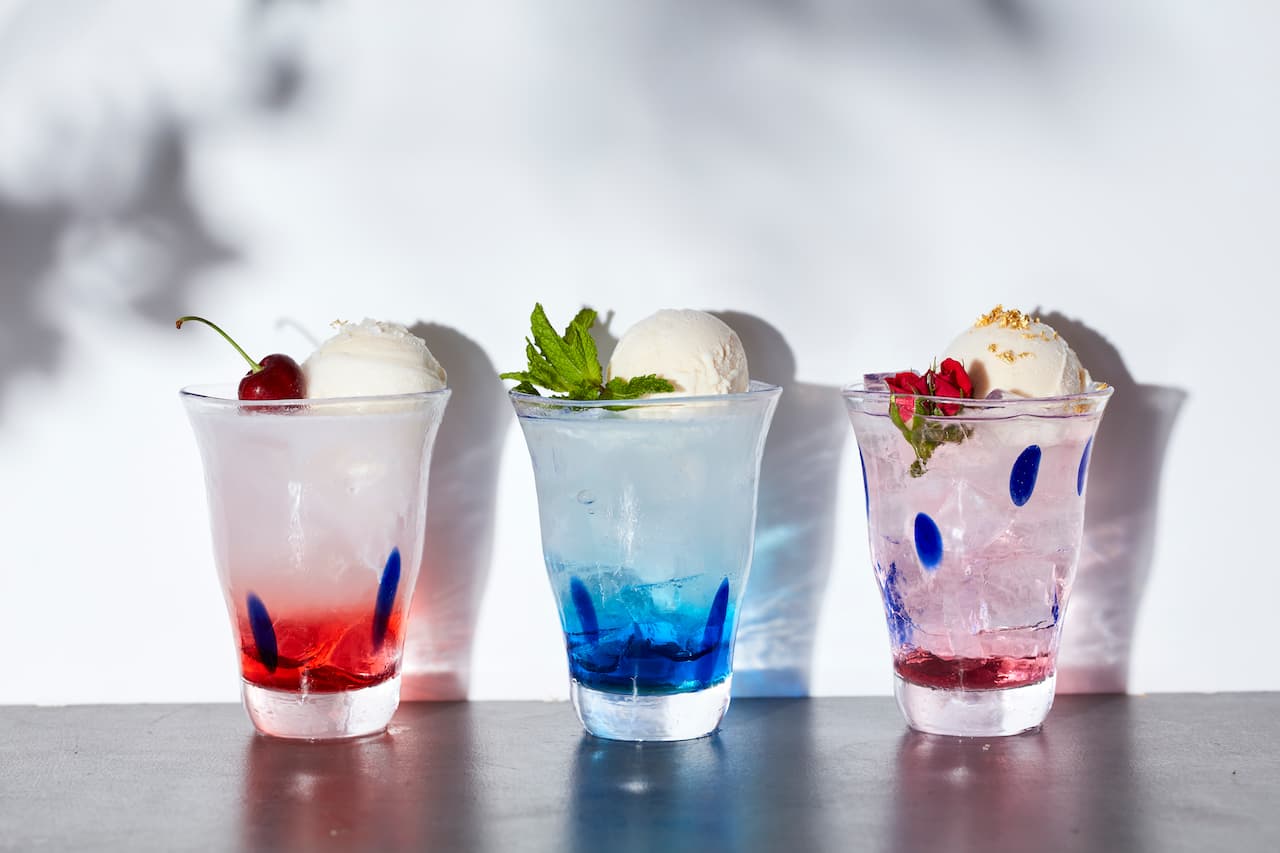 Watermelon flavored "Centric" is a vibrant red soda topped with salt to help with the summer heat.
"Tokyo" is a vibrant blue soda with fresh lychee flavor.
"Ginza" is an elegant rose flavor with a pale pink color.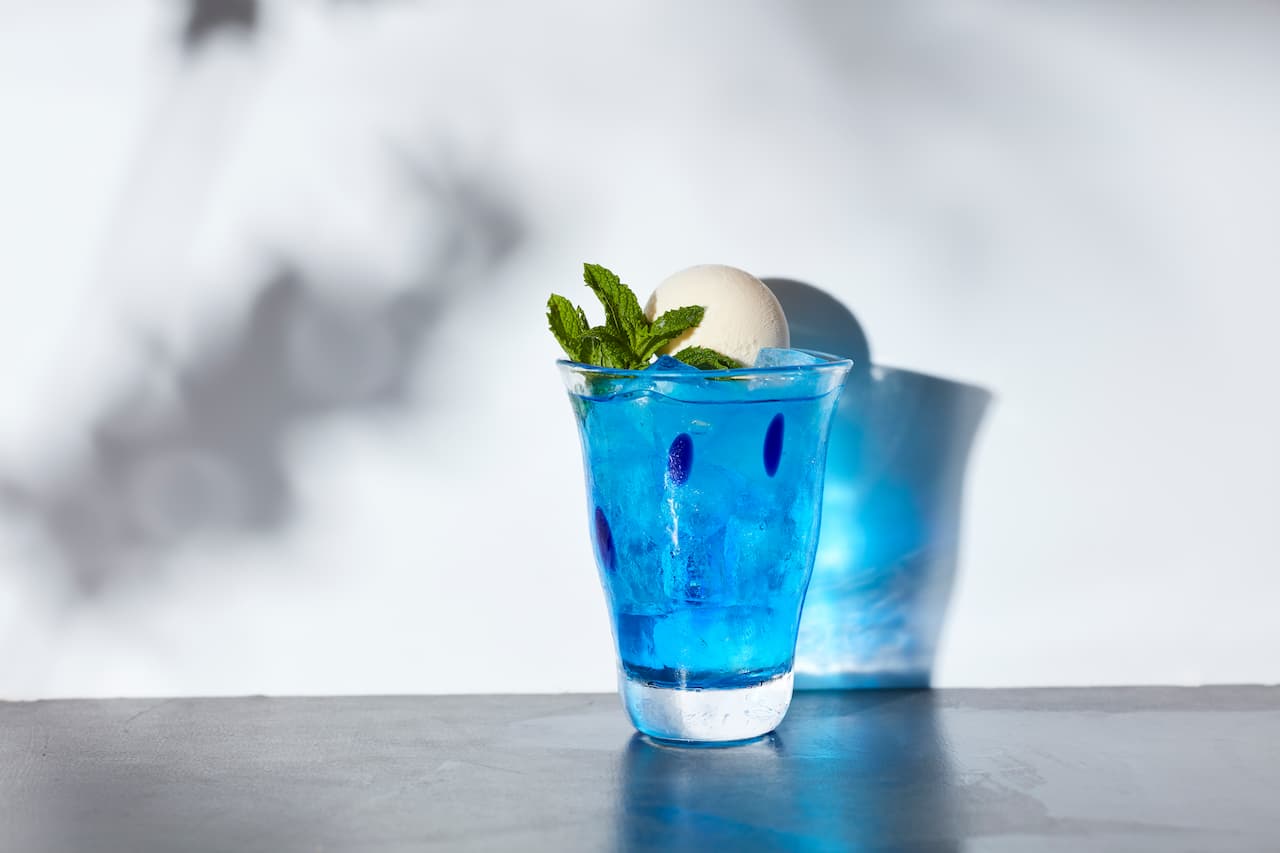 Find your new favorite drink of the summer at NAMIKI667.

Price : CENTRIC   1500 (1,650)
  TOKYO    1500 (1,650)
GINZA 1800 (1,980)

Available
Thursday, June 4, 2021 -

Time
11:00 AM - 5:00 PM (L.O.4:30PM)
* Prices inside brackets include 10% consumption tax. Prices are subject to service charge.
* Menu items are subject to change with availability.
* Product image for illustration purposes only.