Introducing a special, protein-based strawberry cake set.
Not strawberry jam, but a strawberry gym?
A cake set full of strawberries and rich with protein. With 7 different strawberry protein sweets and unlimited coffee and tea, enjoy different textures and strawberry flavors with this cake set.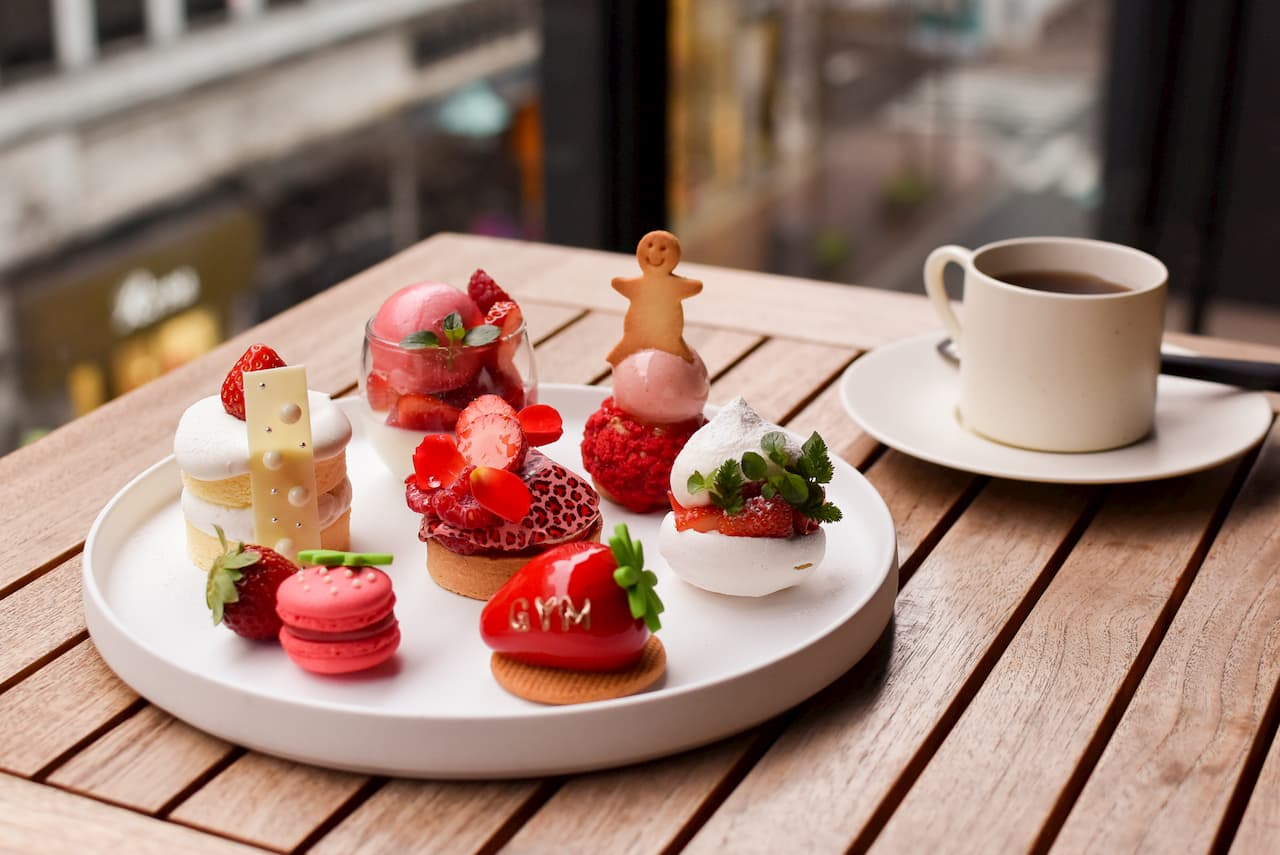 Delight in the classic strawberry short cake with a bouldering wall—the sponge is soft and castella-like, and is covered with a smooth protein-rich cream.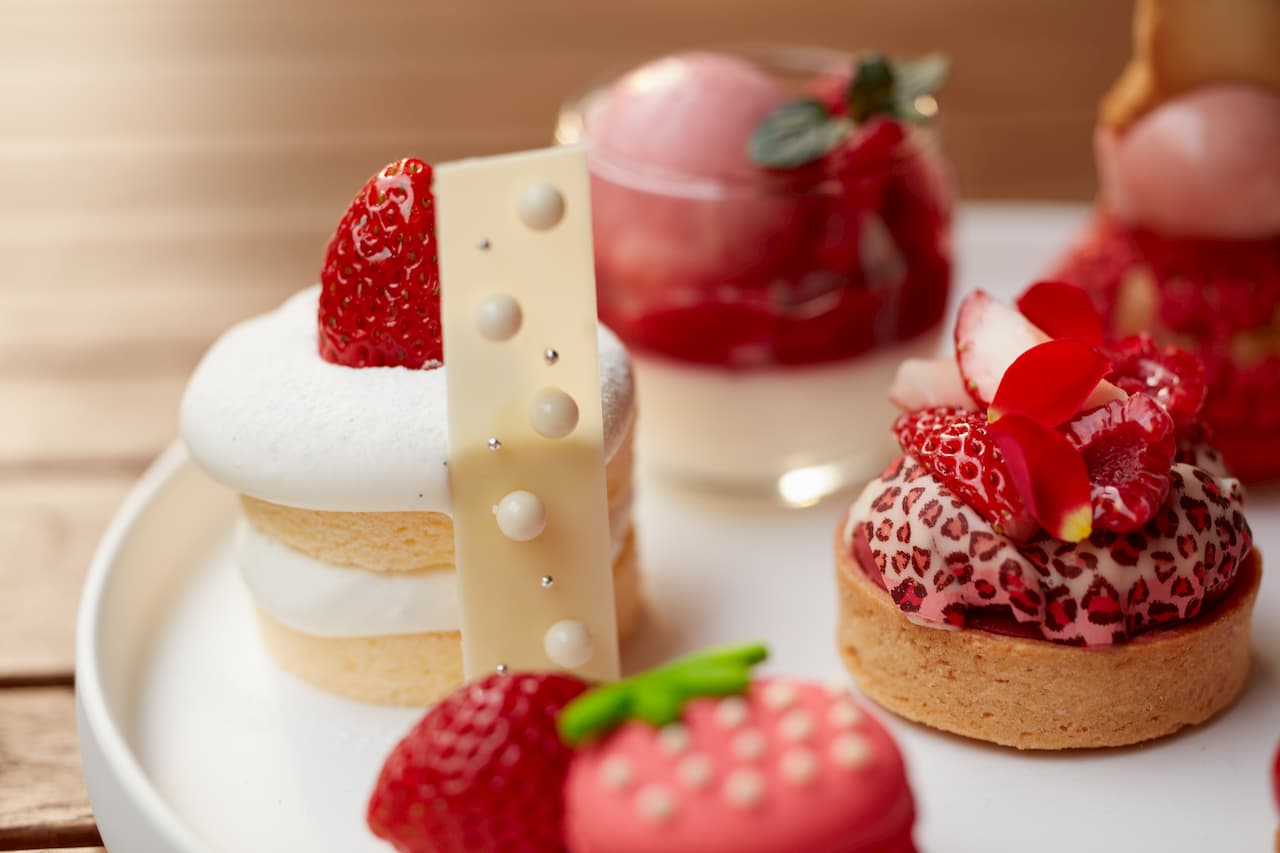 The cream puff is filled with a protein-based custard, and is topped with strawberry mousse shaped like a balance ball. A protein cookie man carefully balances himself on the ball.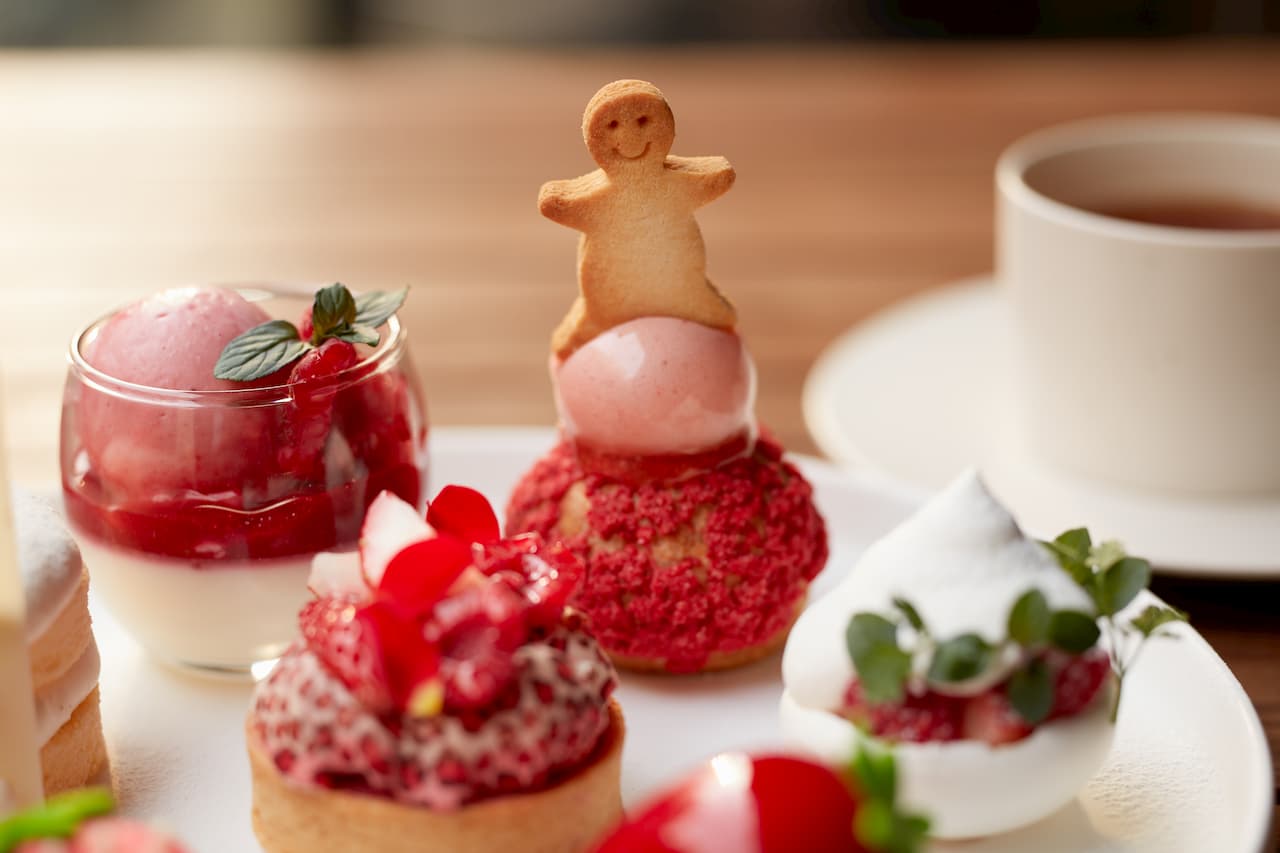 The pavlova is soft, gently baked, and topped with strawberries and protein whipped cream.
Shining bright like the actual fruit itself, the strawberry mousse with "GYM" etched playfully across the side is made with strawberry mousse with a raspberry coating and an almond cookie base.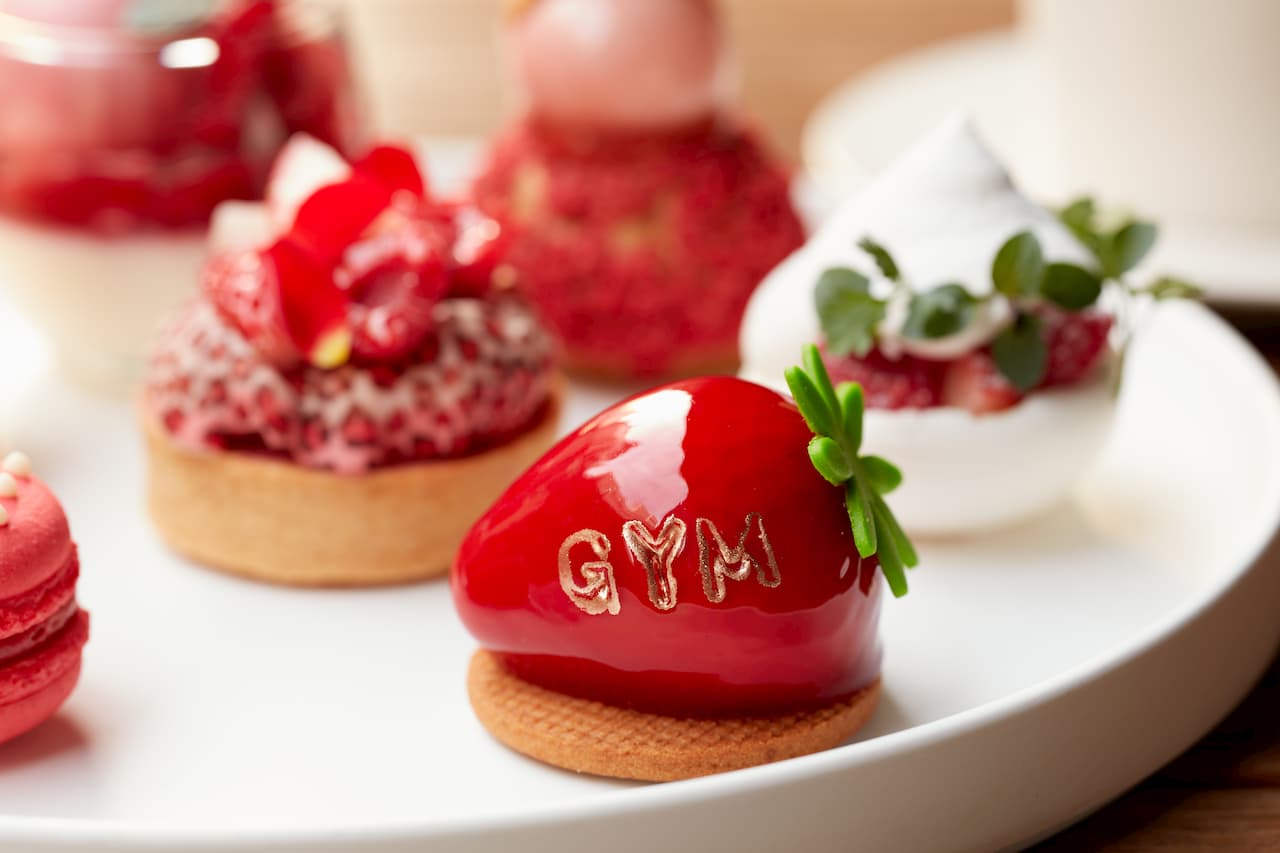 The panna cotta's milky flavor is futher amplified by the nuanced taste of the strawberry protein sorbet.
Mixed with a blend of a raspberry, strawberry, and protein-based custard cream, the protein custard tart with bold leopard-print chocolate takes the spotlight in our gym-themed cake set.
Special Gift - Access to the Hyatt Centric Ginza Tokyo Gym
Enjoy access to our fitness gym to enrich your Strawberry Gym Cake Set experience. From March 13, 2021, guests who order the Strawberry Gym Cake Set will also receive an access ticket to the 4F Gym, normally open exclusively to hotel guests at Hyatt Centric Ginza Tokyo as a special gift to complement the gym-themed sweets. Use this tickets on the day of, or come back on a different day.


Menu
・Strawberry bouldering shortcake
・Strawberry balance ball cream puff
・Strawberry pavlova
・Strawberry and raspberry mousse
・Strawberry protein custard tart
・Strawberry protein ice cream and panna cotta
・Strawberry macaron
Price
¥3,000 (3,300)

Available
Monday, Mar 1, 2021 – Wednesday, May 19, 2021

Time
12:00 PM – 5:00 PM (L.O.4:00 PM)
RESERVE NOW


* Enjoy 90 mins of A.Y.C.D. sparkling wine with your cake set for 2,000 (2,200)

*

Prices inside brackets include 10% consumption tax. Prices are subject to service charge.


* Menu items are subject to change with availability.