For a joyous time with loved ones.
The holidays are best spent with loved ones.
This holiday season, enjoy a Christmas dinner menu at NAMIKI667 with unique menu offerings and dishes sure to make your night special.
The dinner starts with a unique amuse-bouche covered by a crispy lid. Inside, you will find sea urchin lightly seasoned with kelp salt and a cauliflower cream sauce.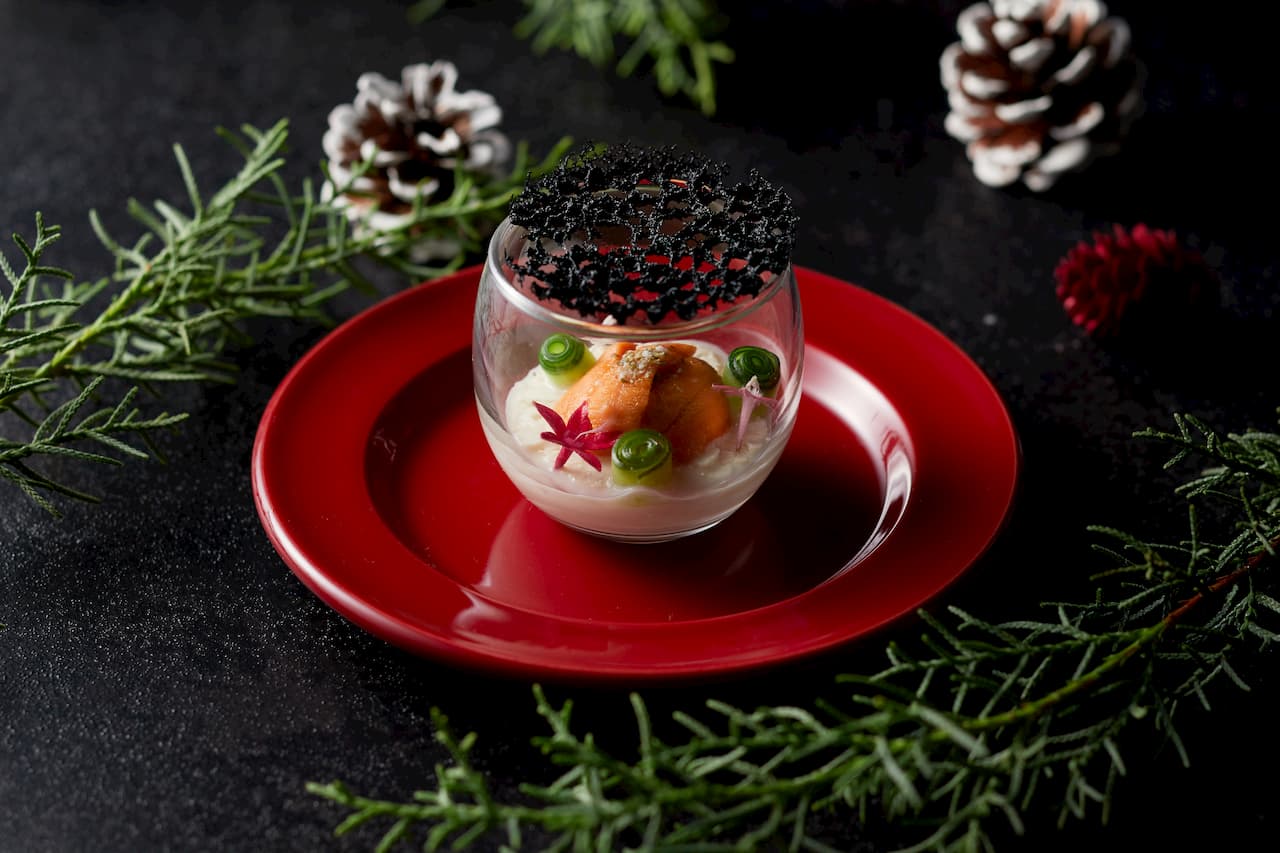 A flavorful scallop turnip ravioli follows— the scallop is enveloped by turnip marinated with lemons grown in Tokyo, served with a raspberry purée and Pernod based sauce. Accompanied by caviar and a radish garnish, this is a dish that is sure to awaken your senses.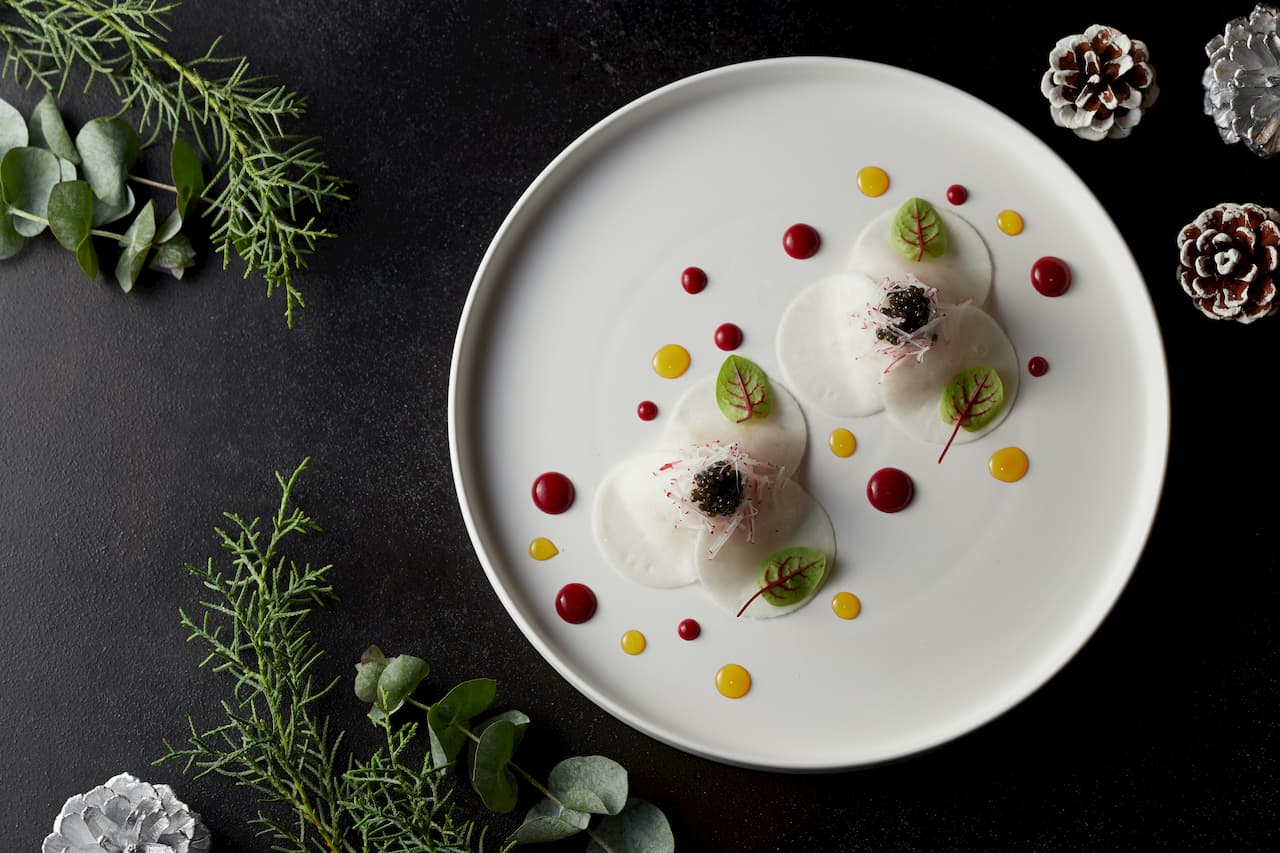 The dinner course with a supplement of JPY 3,000 includes a colorful dish with exquisite blue lobster jelly, French black truffle, and lily bulb.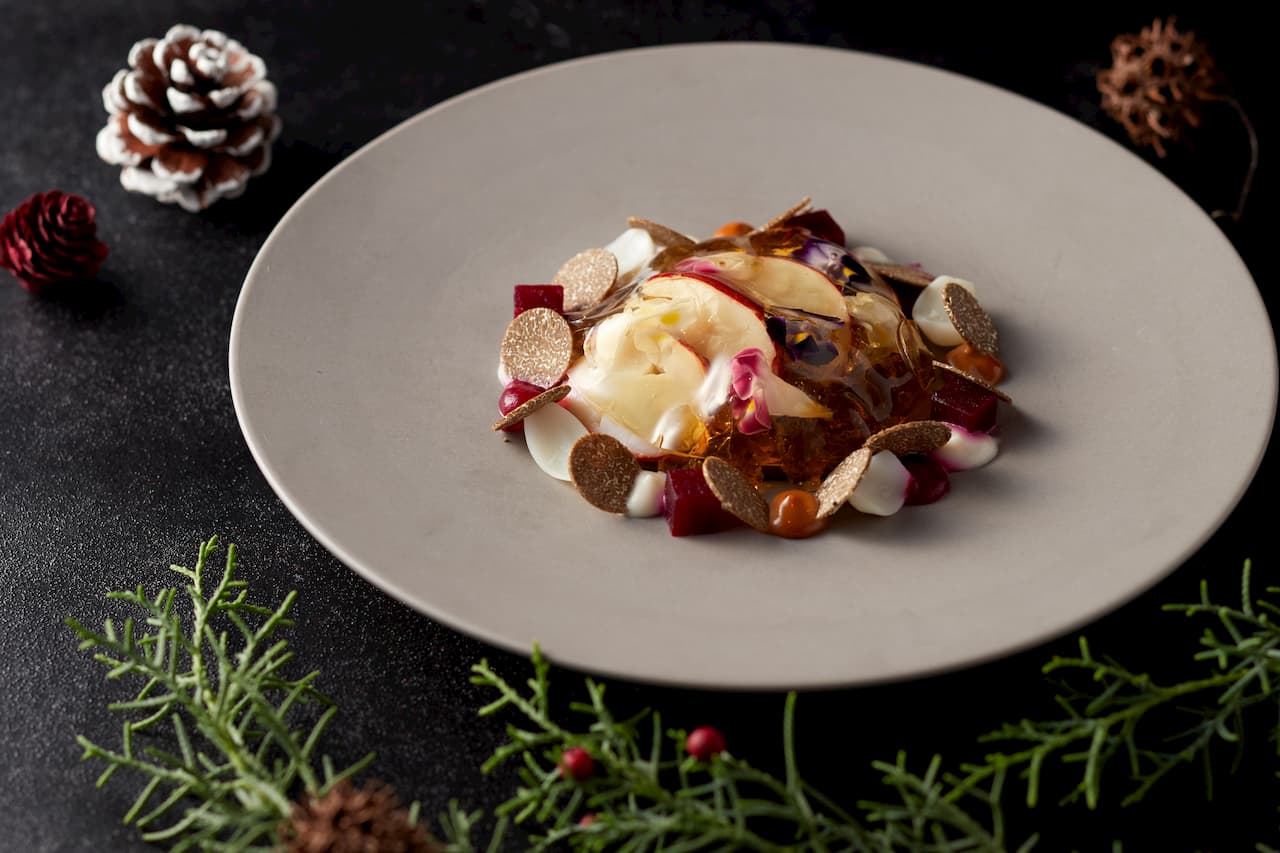 Enjoy the robust flavor of tilefish, pan-fried and perfectly paired with fresh winter vegetables and a hint of yuzu citrus.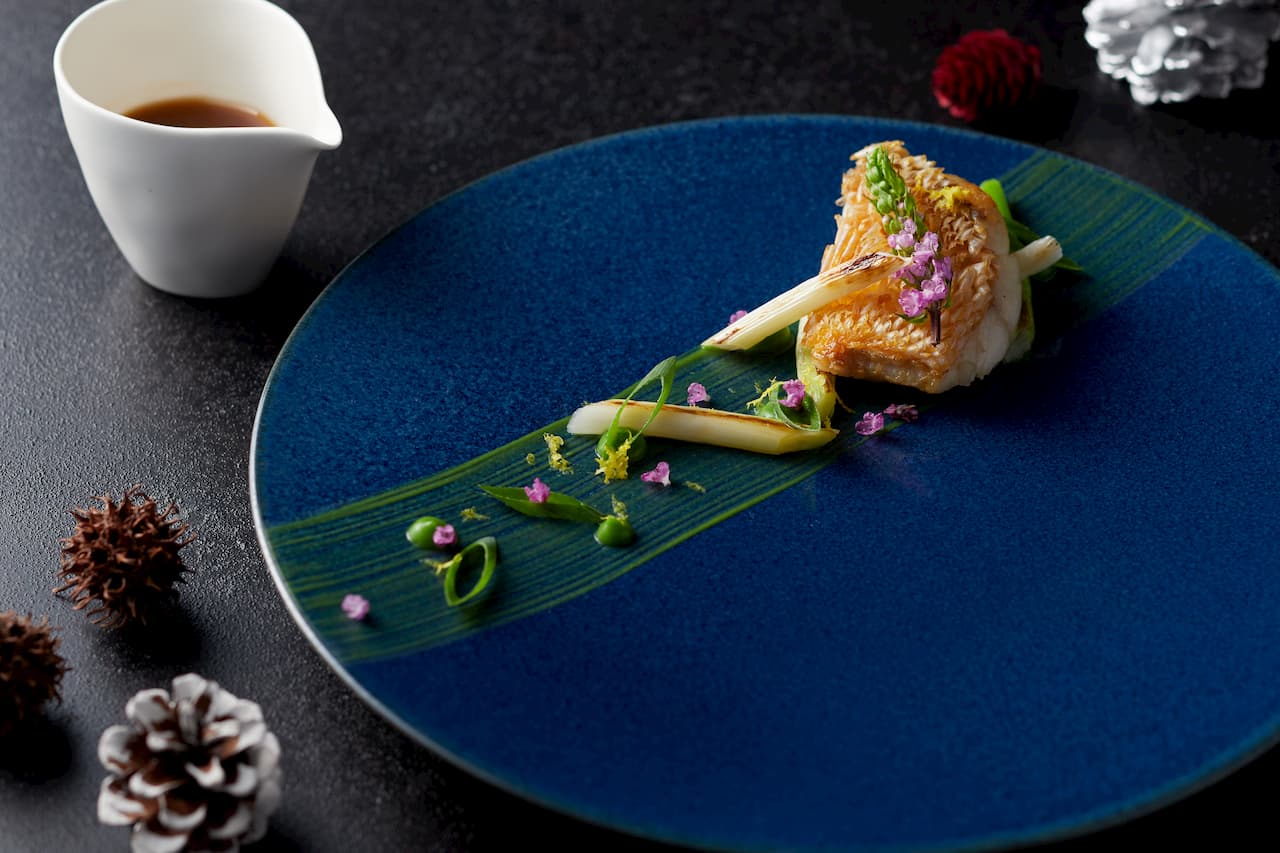 The main dish is a rich Japanese beef tenderloin with truffle sauce and foie gras. Served with a layered pie, you will taste Chef Toru Hirakawa's unique style in the delicate combination of flavors in each layer.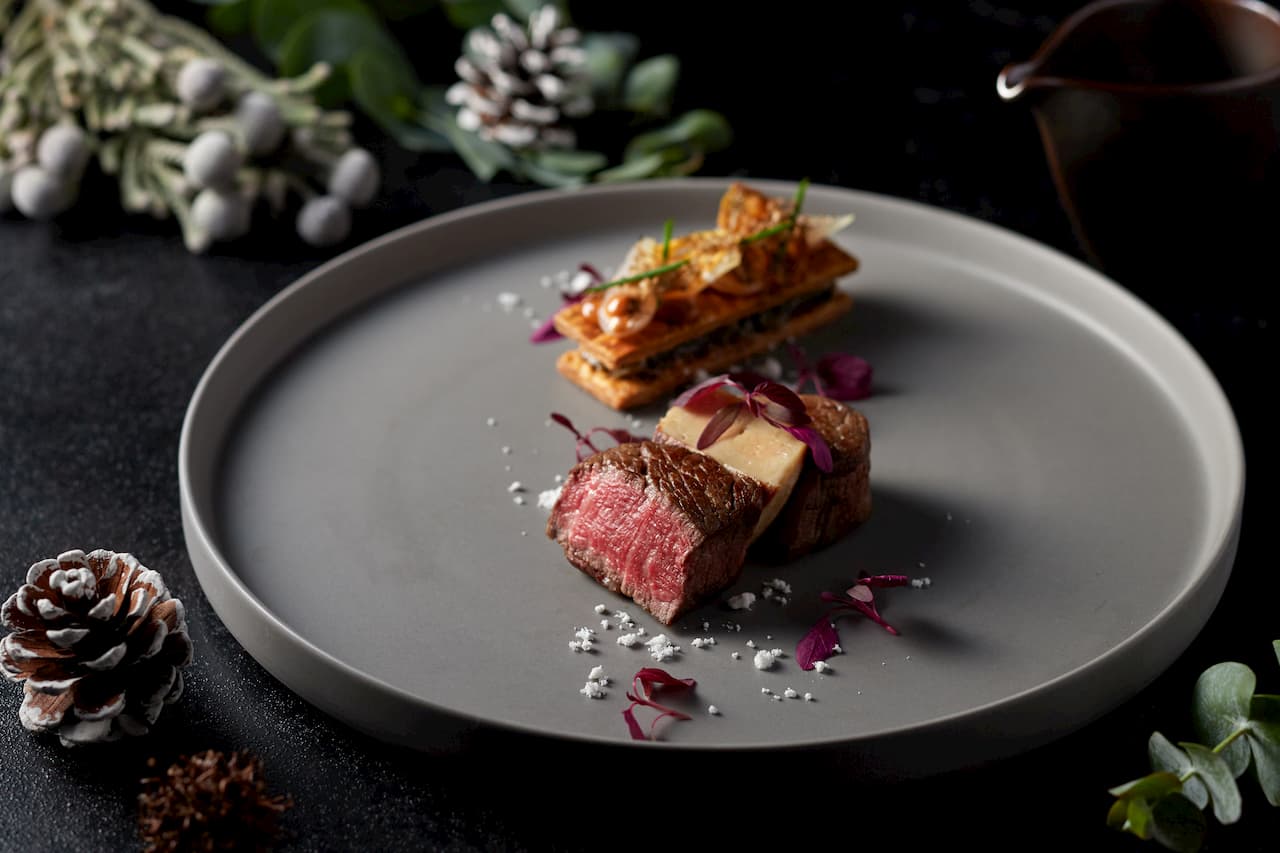 Finish off the meal with a decadent Mont Blanc made to resemble a Christmas wreath— indulge in this sweet dessert made with a rich cream with chestnut paste from France, organic chocolate, coffee flavored ice cream, and meringue topped with rum.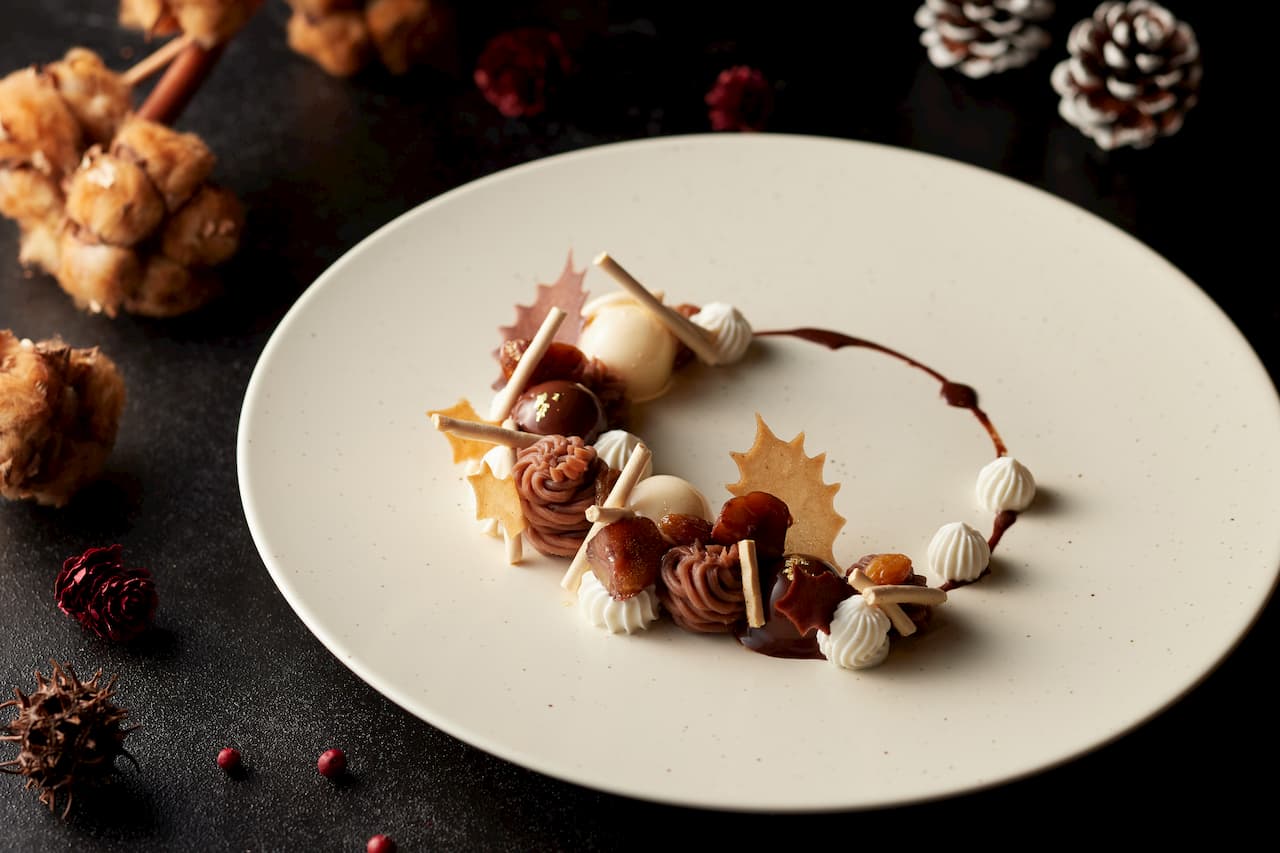 Menu
•Sea urchin, cauliflower cream
•Tokyo turnip ravioli with scallop, lemon, caviar
•Blue lobster jelly, French black truffle, lily bulb
•Crispy pan-fried tilefish, green onion, Yuzu
•Roasted Japanese beef tenderloin, foie gras, shallot puree, truffle sauce
• Christmas wreath Mont Blanc, Chestnut, coffee and organic chocolate
Price
¥15,000 (+ ¥3,000 for blue lobster dish)

Available
Wednesday, December 23, 2020 – Friday, December 25, 2020
6:00 PM – 10:00 PM (L.O. 9:00 PM)

RESERVE NOW
* All prices are subject to a 15% service charge and 10% consumption tax.
* Menu items are subject to change with availability